Dan Blocker was an American Korean War veteran and iconic TV actor who is best known for his role as Hoss Cartwright in the NBC TV series Bonanza. Until his death in 1972, he was married to Dolphia Lee Parker with whom he had four children: twin daughters Debra Lee and Danna Lynn, and 2 sons, David Blocker and Dennis Dirk Blocker.
While Dan's wife has been completely off the rader since his death, his sons have followed in his footsteps to build a career in Hollywood. 
As an actor, Dan Blocker is remembered for his role in Bonanza, one of the longest-running western series in the history of TV in the US. He delivered a brilliant portrayal of the Hoss Cartwright character in 13 of a total 14 seasons of the series and his stint on the show was brought to an end due to his tragic death in 1972.
Indeed, Blocker was the life of Bonanza as the show only lasted for just one more season after his death. It is close to five decades since the American actor passed on but thanks to how popular he was, people continue to inquire into the circumstances surrounding his death and what his widow has been up to, leaving those who didn't witness his career to wonder what's the big deal about the man.
The Late Actor Was Born and Raised In Texas
Dan Blocker was named Bobby Dan Davis Blocker after he was born on the 10th of December 1928. As you would easily find, his place of birth was in De Kalb, Texas, USA. His family later relocated to the West Texas city of O'Donnell where he was raised. His father was Ora "Shack" Blocker and his mother was Mary Arizona Blocker (née Davis). Together, they ran a grocery store in downtown O'Donnell.
Dan Blocker studied at the Texas Military Institute. He was a talented football player and so he played college football at Hardin–Simmons University, a private Baptist university in Abilene, Texas. After a year, he switched to Sul Ross State Teacher's College in Alpine, Texas where he continued to excel as a football star.
He actually had what it takes to become a professional footballer. However, he was more passionate about acting and decided to pursue a career thereof. Dan Blocker graduated from college with a degree in speech and drama in 1950. He went on to serve in the US Army during the Korean War between December 1951 and August 1952. He received a purple heart among several other military awards.
Dan Blocker Was Most Known for His Acting Career Which Kicked Off In the Late 1950s
Blocker promptly returned to college in 1953 where he obtained a master's degree in the dramatic arts. He remained in Texas and later gained employment as a school teacher. He later relocated first to New Mexico and then to California and he continued in the teaching profession.
He went on to feature in a myriad of western drama series of the late 50s including Gunsmoke, ABC's Colt.45, The Restless Gun, Sheriff of Cochise, The Rifleman, Cimarron City, Zorro, Jefferson Drum, and Wagon Train.
In 1958, he guest-starred on an episode of the detective drama series Richard Diamond, Private Detective. He also guest-starred in the NBC adventure series The Troubleshooters (1959), as well as ABC's western series, The Rebel (1959).
Playing Hoss Cartwright in Bonanza Was the Highlight of His Acting Career 
Dan Blocker's acting career breakthrough came in 1959 when he landed the role of Eric "Hoss" Cartwright in NBC's western series, Bonanza. Blocker embodied the character perfectly and it turned out to be the most notable role of his relatively short acting career. He appeared in all but one of the 14 seasons of the series which came to an end a few months after the actor passed on.
The series which ran from September 1959 to January 1973 is the second-longest-running western series in the US. Blocker was the face of the show. When he passed, the producers didn't think anyone would be able to continue his role; so they had to kill his character off. This was historic as it was the first time TV show producers would script the death of a young major character in a show. In the TV film, Bonanza: The Next Generation (1988), which was a sequel to the series, it was explained that his character drowned while attempting to save a woman.
As Dan is often described as a TV actor, one may conclude he didn't undertake any big-screen project; this is not so. On the big screen, the late actor starred in the comedy film Come Blow Your Horn (1963) alongside Frank Sinatra. Earlier in 1957, he was seen in movies like Gunsight Ridge, Black Patch, and The Girl in Black Stockings. The same year he started playing his Bonanza role, he was seen in The Young Captive, a 1959 film that starred Steven Marlo, Tom Selden, and Luana Patten. In the years that followed, Dan Blocker played Waldo Gronsky and Charley respectively in Lady in Cement (1968), and The Cockeyed Cowboys of Calico County (1970).
The Actor Stood Out for His Massive Physique and Strength 
Dan Blocker was one of such people you would describe as a gentle giant. He weighed 14 lbs at birth which was the highest birth weight in Bowie County at that time. At age 12, he was already 6 feet tall and weighed 200 lbs. As an adult; he weighed 145 kg or 320 lbs, towering at 6 feet 4 inches or 193 cm.
Notwithstanding his intimidating stature, Blocker was loved by his peers due to his likeable persona. He was indeed a big man with a much bigger heart. Thanks to his Hulk-like physique, he was employed as a rodeo performer and also as a club bouncer during his undergraduate days.
A few years after the actor passed on, his co-star on Bonanza, Michael Landon related that in addition to being a lovable huge man, Dan Blocker was also as tough as he was sturdy. During an appearance on The Tonight Show Starring Johnny Carson, Landon who is now late (he died in July 1991), narrated that during the shooting of one episode, Dan had an accident with his horse which broke his collarbone. According to Landon, the bone was protruding from Blocker's skin and it left the crew scrambling to get an ambulance for him. Dan wouldn't have any of that; so he pushed the bone back in place and demanded filming to continue.
Anyway, he was later convinced to go to the hospital for a proper checkup and was subsequently asked to refrain from riding for several weeks. Michael Landon hilariously related that it was a break that made his horse forget how hefty Dan was. When the actor eventually resumed filming and mounted his horse again, the animal collapsed under his weight, generating a good laugh from other cast members and crew of the show.
Dan Blocker Died of Pulmonary Embolism at the Age of 43
Blocker's role in Bonanza made him super popular with numerous fans across the United States and beyond. Given how famous he was, it is not hard to see why news of his death came as a huge shock.
At age 43, Dan Blocker's life came to a tragic end on May 13, 1972, in Los Angeles California. He died from a pulmonary embolism (a post-operative blood clot to the lungs) following a cholecystectomy, the surgical removal of the gall bladder.
Dan Blocker's remains were buried in a family plot at the Woodmen Cemetery in his home city of De Kalb, Texas. There also lies his parents and his sister. Even though his acting career was relatively a short one, his death was a great loss to the movie industry.
Majorly through his exploits in acting, Dan Blocker accumulated quite an enviable amount of wealth for himself. At the time of his death, Blocker was estimated to be worth $1 million, which amounts to about $25 million today. He was survived by his wife and four children who inherited his wealth.
He Met His Wife In College and They Got Married In 1952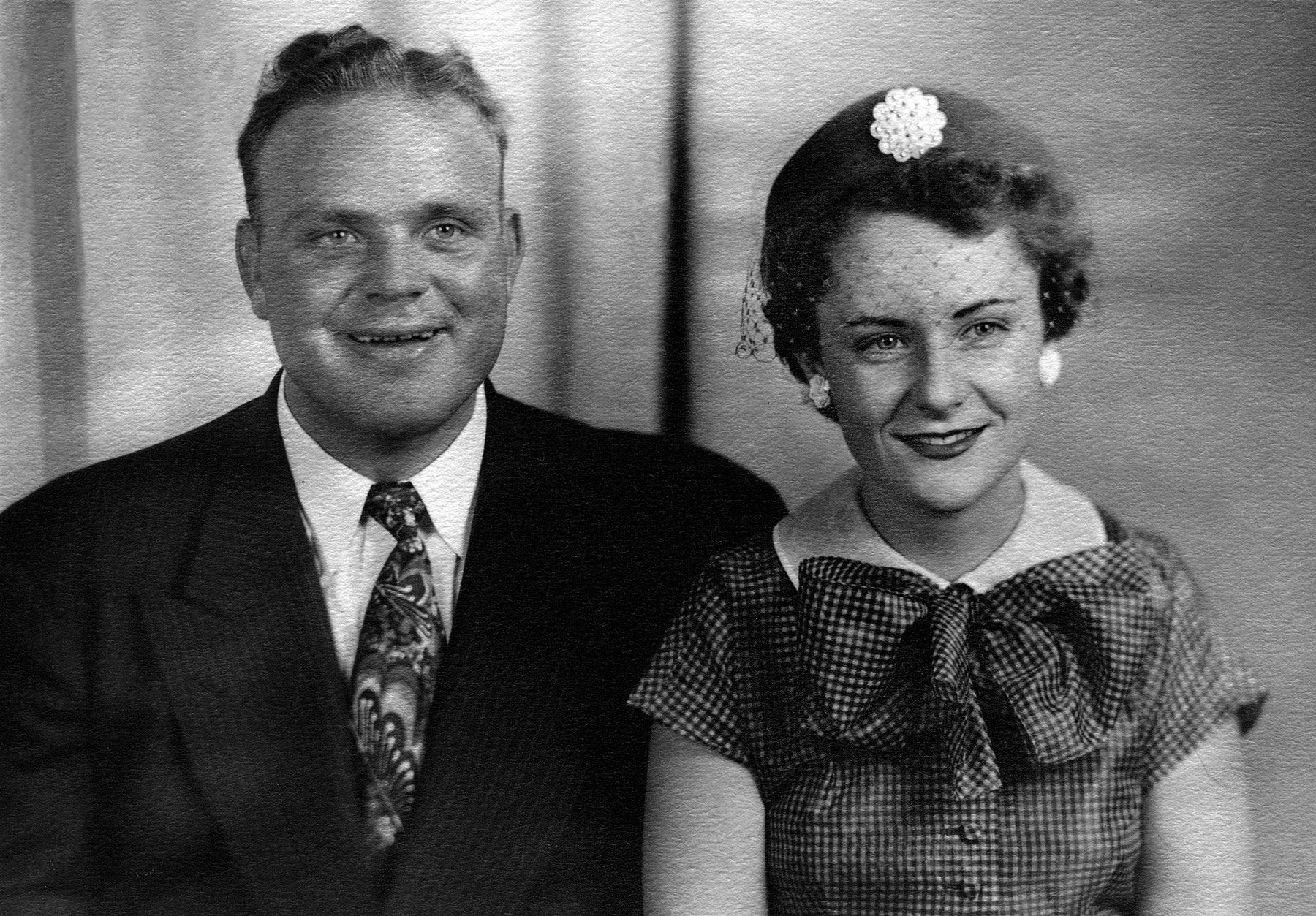 The talented actor was married to Dolphia Lee Parker. The duo met during their undergraduate days at Sul Ross State University in Alpine, Texas. They tied the knot on the 25th of August 1952 and remained a married couple until May 1972 when Blocker passed on.
From what we have been able to gather, Dan Blocker was a fine husband as much as he was a caring father. His wife majorly managed their home while he focused on his career. Although Dan's fame rubbed off on her and left many wanting to know more about Dolphia, she largely stayed off the limelight.
One sure thing is that they had a marriage that was free from any scandal. And judging by how the actor talked about his wife and family, it was clear they had a happy home. Dan once said he was scared of fame and only embraced acting because he needed money that would make it possible for him to give his wife and kids a good home and a better life.
The Couple Had Four Kids Together and Dolphia Disappeared from The Limelight After Dan's Death
Blocker had four children during his lifetime. He welcomed his first children, twin daughters named Debra Lee and Danna Lynn in 1953. His first son David Blocker was born in 1955 followed by his second son and last child, Dennis Dirk Blocker, who was born in 1957.
Both of Dan Blocker's sons have towed a career path similar to their late father's. His first son David Blocker is an Emmy-award winning Hollywood producer with numerous movies to his credit.
Since the Bonanza actor passed, much hasn't been heard about his wife in the public domain. When Dan was alive, Dolphia was relentless about keeping her private life private. This only intensified after the untimely death of the actor. Hardly can anyone tell what she has been up to since then neither is it known if she is still alive or not.
Dolphia was only 20 years old when she became Blocker's wife and their marriage lasted for two decades. So, she was roughly 40 years old when she became a widow and could have remarried if she wanted to. It is widely believed that she has remained single since she lost her husband to pulmonary embolism.
Dan Blocker's Two Sons Have Kept His Legacy Alive In The Movie Industry
The Blocker name remains a popular one in Hollywood thanks to Dan's two sons who have built a career in showbiz. There is no doubt that their decision to follow their late father's footprint has helped in keeping Dan Blocker's legacy alive.
David Douglas Blocker
Date of Birth: May 4, 1955
Age:  68 Years Old
Occupation: Film Producer
Spouse: Debra Dusay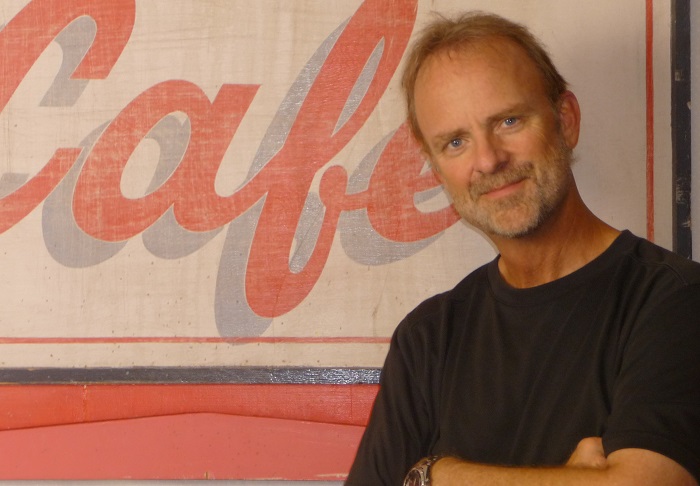 David Blocker is the first son of the Bonanza actor. He is a film producer with no fewer than 20 credits to his name, but his most popular works are Frailty (2001), Into the Wild (2007), and Don King: Only In America, a 1997 TV movie that won him an Emmy the following year. David is also a bit of an actor; he appeared as Callahan in an episode of Kung Fu: The Legend Continues way back in 1993 and most recently, was seen in Ray Meets Helen, a 2017 romantic drama film.
He is married to actress Debra Dusay who also featured in Ray Meets Helen. Dusay is probably most known for the roles she has played in 1982's Remington Steele, 1985's Police Academy 2: Their First Assignment, and 1992's Equinox. David and Debra have one child together, a daughter named Deena Blocker.
Dennis Dirk Blocker 
Date of Birth: July 31, 1957
Age: 66 Years Old
Occupation: Actor
Spouse: Danielle Aubuchon
Dan Blocker's second son Dirk Blocker is a Hollywood actor. He made his acting debut as a teenager in 1974 on an episode of the 70s medical drama Marcus Welby, M.D. Dirk Blocker is well-known for his long stint as pilot Jerry Bragg on the NBC military series Baa Baa Black Sheep (1976–1978). He is also renowned for his role as Michael Hitchcock on the Fox sitcom Brooklyn Nine-Nine (2013–Present).
His wife Danielle Aubuchon is also an actress. She is known for works like Trouble in Mind (1985), Made in Heaven (1987), First, Last and Deposit (2000), The Lyon's Den (2003), and Brooklyn Nine-Nine (2017). They got married on the 3rd of November 1990, and their union has been blessed with at least two children.
Key TakeAways
Dan Blocker lived from the 10th of December 1928 to the 13th of May 1972.
He was most known for his acting career and his role in NBC western television series, Bonanza. 
He got married to his wife Dolphia Lee Parker in 1952, and they had four kids together.
Dolphia has stayed away from the limelight since Dan's death.
Dan died of pulmonary embolism, and his two sons have kept his legacy alive in the movie industry.