Dakota Johnson has 6 half-siblings, and they are Jesse Johnson, Grace Johnson, Jasper Johnson, Deacon Johnson, Alexander Bauer, and Stella Del Carmen Banderas.
Dakota Johnson is already a household name in Hollywood, with her breakthrough role coming as Anastasia Steele in the Fifty Shades Trilogy, an erotic romantic drama film series that was released from 2015-2018. Here is more about those related to her.
Dakota Johnson is the Only Child of Her Parents Union
While she is most certainly the most popular member of the Johnson family at the moment, she is by no means the only member of the family who is involved in the filmmaking business. For starters, Dakota's parents were also quite popular silver screen stars in their heyday.
Her father, Don Johnson (full name: Donnie Wayne Johnson, born December 15, 1949), is an American actor, producer, director, singer, and songwriter who was previously married to her mother, Melanie Griffith (full name: Melanie Richards Griffith, born August 9, 1957) initially from January 1976 to July 1976, and then from 1989 to 1996.
During their time as a married couple, Don Johnson and Melanie Griffith conceived and bore Dakota, and that was it for them as a couple essentially sealing the fact that Dakota was the only child her parents had together.
In the years leading up to and after the birth of Dakota Johnson, the award-winning actress has had the privilege of welcoming new siblings into her life, four from her father's side and another 2 from her mother's. Before we meet the actress' half-siblings, let us briefly take a look at some other iconic members of her family.
Dakota Johnson is Antonio Banderas' Step Daughter
As previously mentioned, Dakota Johnson's parents went on to have other relationships after their divorce in 1996. Her mother, in particular, is quite notable for tying the knot with Mask of Zorro star Antonio Banderas (full name: Jose Antonio Dominguez Bandera, born August 10, 1960).
The union between the now-former couple took place on May 14, 1996, and automatically conferred the title of stepfather to Melanie Griffith's daughter on Antonio Banderas. There are no prizes for guessing that Dakota Johnson is the daughter in question.
Melanie Griffith reportedly met Antonio Banderas on the set of the movie Two Much (1996). After co-starring in the comedy, they began dating. It is important to note that both Antonio and his would-be wife, Melanie Griffith, were separated from their soon-to-be ex-spouses at that point, Melanie from Don Johnson for the umpteenth time, and Antonio from Ana Leza.
Dakota always had and still has a special close relationship with Antonio Banderas and once stated at an award show that she considered him a bonus dad. In 2014, though, Antonio Banderas and Dakota's mom, Melanie Griffith, announced that they were getting a divorce. They stressed the narrative that the divorce was loving and friendly even though court documents cited irreconcilable differences. The divorce proceedings were finalized in December 2015.
She is Not the Eldest of Her Siblings
It has been painstakingly noted that Dakota Johnson has six half-siblings. One thing, however, that needs to be made crystal clear is the fact that she is not the oldest of her siblings. That privilege and title belong to her older half-brother Jesse Johnson.
Before reuniting with her mother, in 1986, Don Johnson, Dakota's Dad, was in a romantic relationship with Patti D'Arbanville (full name: Patricia D'Arbanville). The relationship reportedly began in 1981 and ended in 1985. Sometime between those years, Don Johnson and Patti D' Arbanville had a son together. That son is popularly known as Jesse Johnson today.
Meet Dakota Johnson's Siblings
Dakota Johnson's family tree will not be complete without mentioning her 6 half-siblings, all of whom are by-products of her parents' respective unions with other people. Let's meet the actress' not-so-famous siblings
1. Jesse Wayne Johnson
Date of Birth: December 7, 1982
Age: 40 years old
Occupation: Actor, Singer, Screenwriter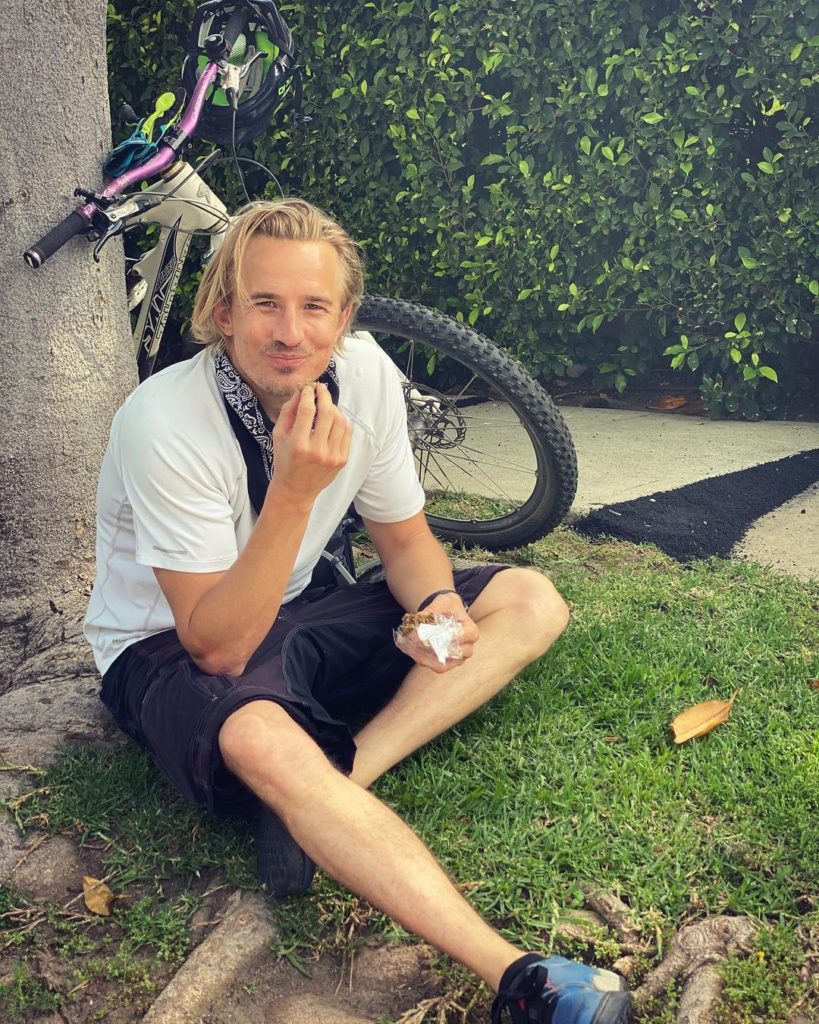 Jesse Johnson was born Jesse Wayne Johnson on December 7, 1982, in Los Angeles, California, United States. Dakota Johnson's oldest half-sibling is the son of her father, Don Johnson, and his ex-girlfriend Patti D'Arbanville. Jesse Johnson is almost seven years older than Dakota Johnson, who is the only child from his father's marriage to American actress Melanie Griffith.
He is also a singer, songwriter, and actor who made his acting debut in the 2001 CBS TV series Nash Bridges. Despite having been in the industry for over two decades, Jesse Johnson has not been as successful as his baby half-sister, Dakota. His IMDb page shows that he has been in just over 15 movies and TV series since his debut in 2021.
Jesse Johnson and Dakota Johnson have a relatively good relationship with each other, as much as could be expected from siblings who share the same father.
2. Alexander Bauer
Date of Birth: August 22, 1985
Age: 37 years old
Occupation: Writer, Cinematographer
Alexander Bauer was born on August 22, 1985, in Los Angeles, California, United States. He is the son of Dakota's mom's marriage to popular Cuban-born, American actor, Steven Bauer (real name: Esteban Ernesto Echevarria Samson). Melanie Griffith, Dakota's mom met on the set of the 1981 made-for-television movie She's in the Army Now and were married the same year.
Alexander is just about 4 years older than Dakota Johnson. He is not as popular as his younger half-sister, but he is also actively involved in Hollywood as a writer and a cinematographer. Some of his most notable works include Kazoos (2013) and This Loneliness (2015).
Being their respective parents' only children is one thing that Alexander and Dakota have in common. They also have a pretty cordial relationship.
3. Stella del Carmen Banderas Griffith
Date of Birth: September 24, 1996
Age: 26 years old
Occupation: Actress, Model
Stella Banderas was born Stella del Carmen Banderas Griffith on September 24, 1996, in Marbella, Spain. Stella is the only child from Melanie Griffith's marriage to Antonio Banderas. Stella is about seven years younger than Dakota, and like her sister, she is quite close to her parents, Melanie and Antonio. She, however, filed a petition to drop her mother's surname to make her name simpler and marketable.
Like Dakota, Stella is also an actress and a model who has been quite active in Hollywood movies such as Crazy in Alabama, a movie which was directed by her father, Antonio Banderas. Stella and Dakota have a very loving and fond relationship with each other.
4. Grace Johnson
Date of Birth: December 28, 1999
Age: 23 years old
Occupation: Actress, Model
Grace Johnson was born on December 28, 1999, in Los Angeles, California. She shares the same father with Dakota Johnson and is the first daughter of their father's marriage to an American heiress known as Kelley Phleger. Grace is around 10 years younger than Dakota and is already following in her big half-sister's footsteps as a model and as an actress. She is currently signed to IMG Agency.
Suffice it to say that Grace and Dakota have a very close relationship as the former looks up to her big half-sister in every way. When asked who her role model was, Grace had one answer, Dakota.
5. Jasper Breckenridge Johnson
Date of Birth: June 6, 2002
Age: 21 years old
Occupation: Student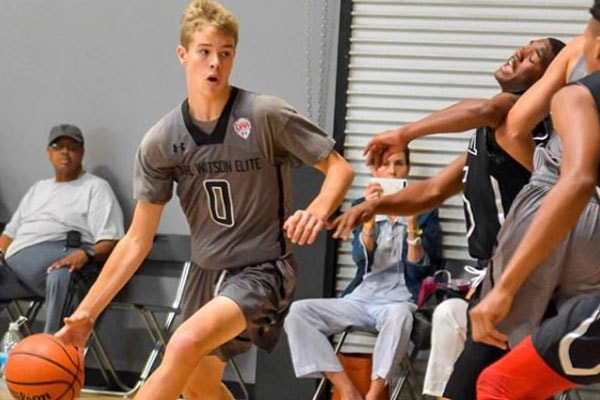 Jasper Johnson was born Jasper Breckenridge Johnson in Los Angeles, California, on June 6, 2002. He is the second child and first son of Don Johnson, Dakota Johnson's father, and his current wife and heiress, Kelley Phleger. Dakota Johnson is 13 years older than her younger half-brother, who is reportedly quite the athlete.
It would appear that Jasper has decided to not follow in the family business of acting. He is currently a college basketball player but once stated that he has intentions to major in business and pursue a career in that field.
He has a cordial relationship with his half-siblings, including Dakota, despite the age difference between them.
6. Deacon Johnson
Date of Birth: April 29, 2006
Age: 17 years old
Occupation: Student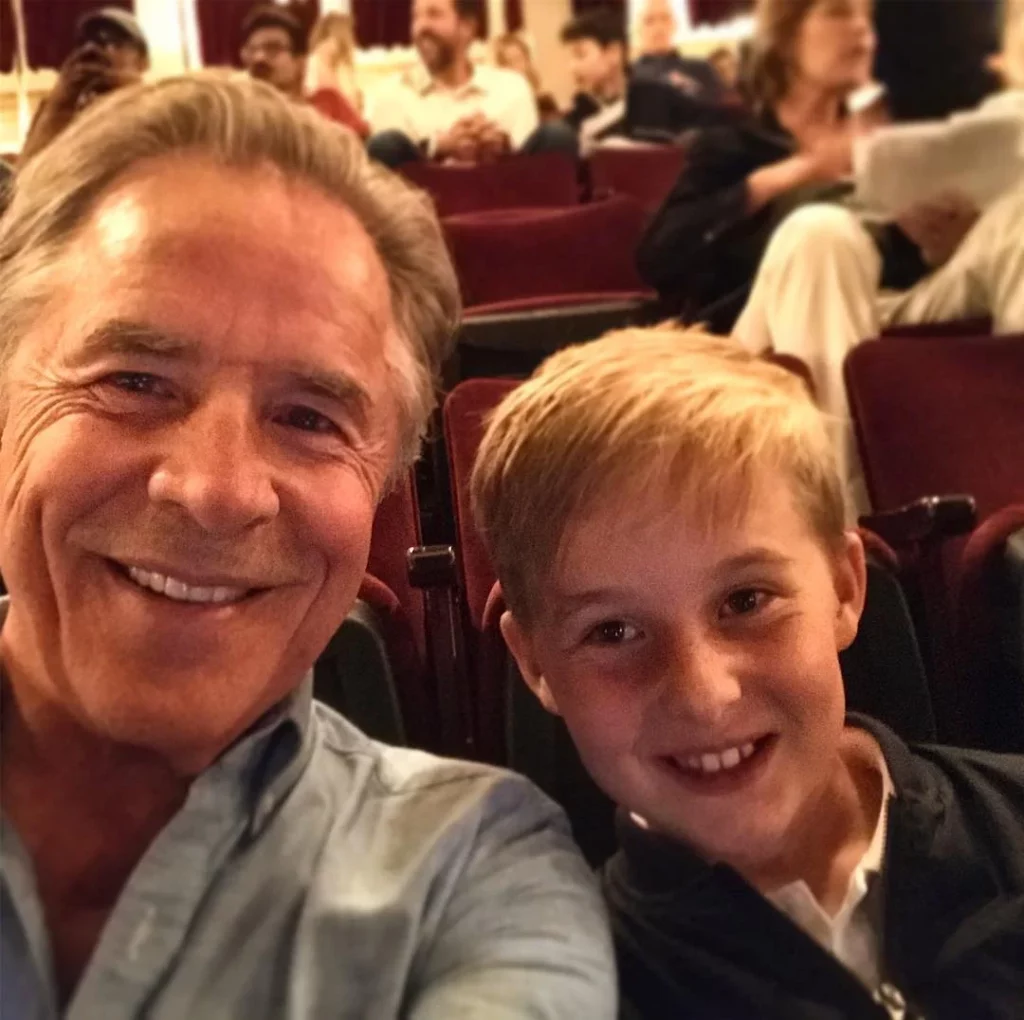 Deacon Johnson is the youngest of Dakota Johnson's half-siblings. He was born in Los Angeles, California on April 29, 2006. He is the youngest child of Don Johnson and Kelley Phleger. He is 17 years younger than Dakota Johnson and is only just a student at the moment. Deacon Johnson spends a lot of time with his older half-sister, Dakota, with whom he has a lovely relationship.