There have been many a funny guy since the inception of time, but few have made it big in the Hollywood scene; this guy is definitely one of the funny ones that have made it big, so though today is all about Conan O'Brien's height, weight and body measurements, it wouldn't be a bad idea to check out some facts about the star himself.
See also: Reasons Why Dax Shepard And Kristen Bell Are The Best
He was born Conan Christopher O'Brien on April 18, 1963 in  in Brookline, Massachusetts, but the star has his ancestral roots in County Kerry, Ireland.
Conan's father, Thomas Francis is an epidemiologist and a medical professor at Harvard University while his mother, Ruth, is a lawyer… so he had some pretty big shoes to fill.
He may be a funny guy, but he's a pretty intelligent one at that. He studied history and literature at Harvard and graduated there magna cum laude, try that on for size.
Do you know that Conan was once considered a Letterman wannabe, but he has certainly come out as famous in his own right… he probably even has his own group of wannabies now.
When he first got started on the Late Night show, he had a weekly contract… way to show your confidence in a person NBC. He was actually hired to warm the seat while they searched for a replacement… needless to say, that never happened.
Before he started hosting, he was a writer and producer on the animated sitcom, The Simpsons and he also wrote for Saturday Night Live.
It is not uncommon for celebrities to have stalkers, in Conan's case it was both scary and a tad bit awkward seeing as he was being stalked by a priest. Father David Ajemian sent tons of threat mail to the show and even got to Conan's parents. The law had to step in and he was ordered to sign a 2-year restraining order which prohibited him from having any contact with Conan.
Conan was also the oldest person to be named as The Tonight Show's new host, seeing as he was 46 at the time.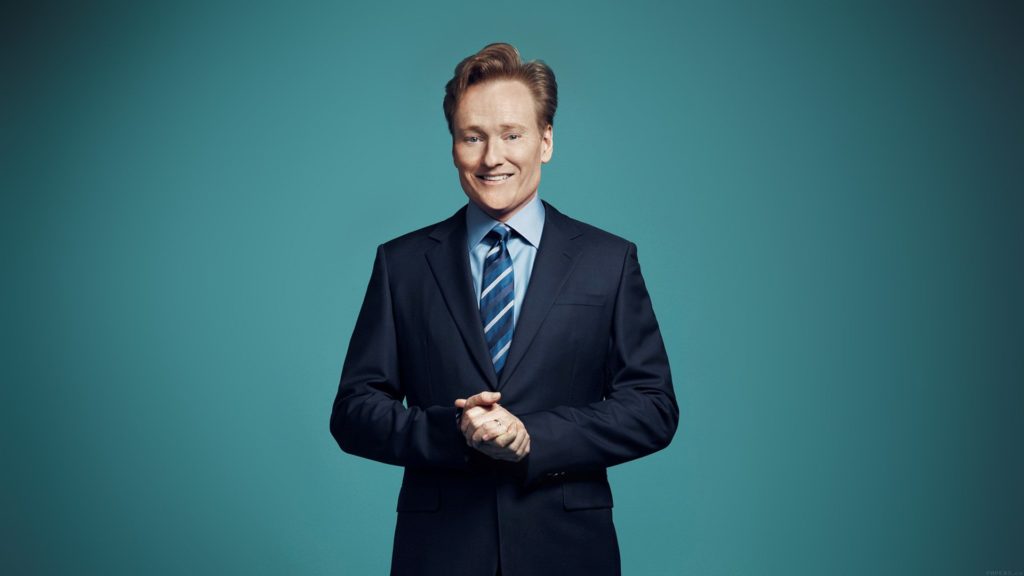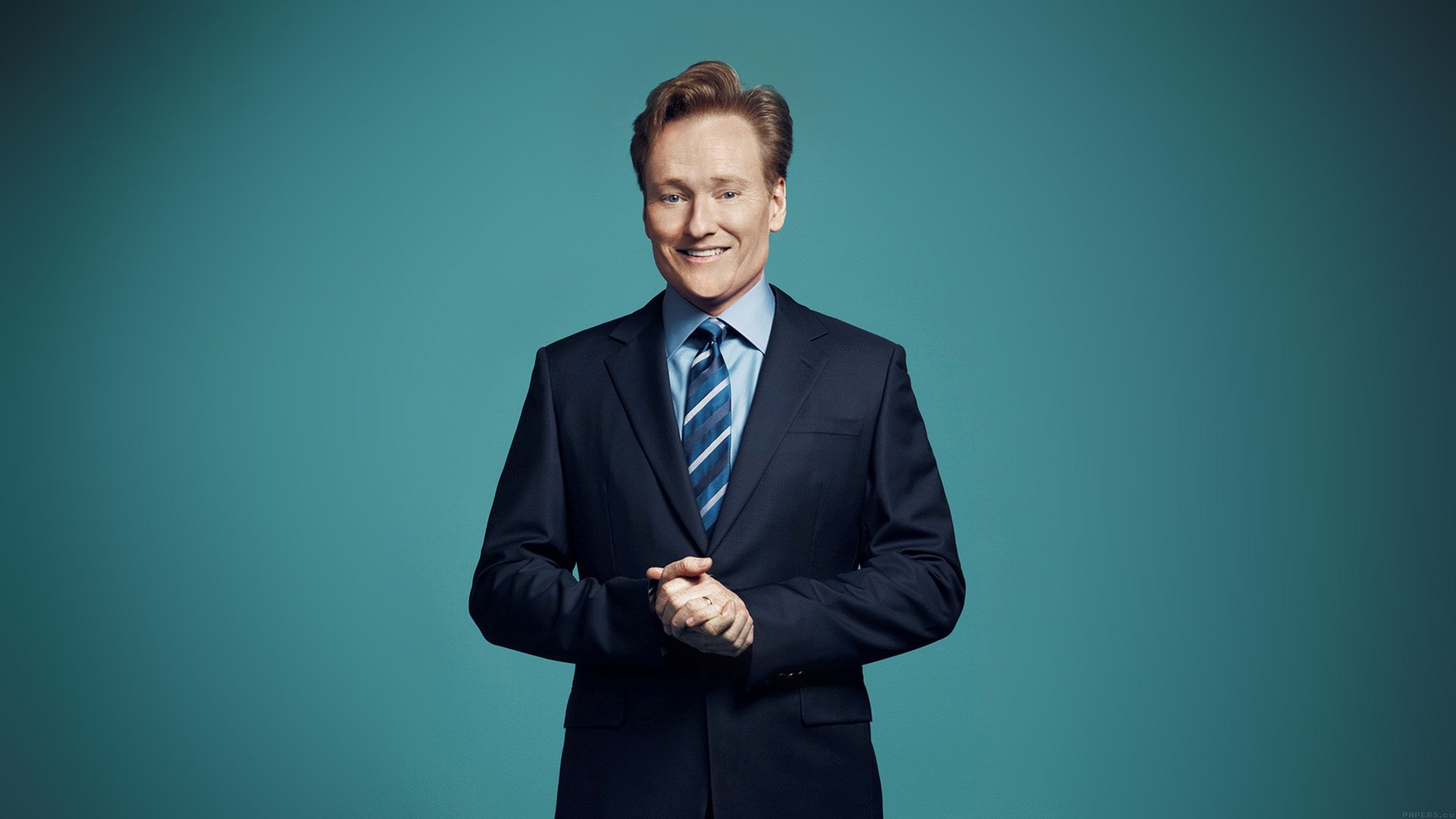 Now that we have gotten those interesting facts out of the way, let's lock in on the topic at hand beginning with Conan O'Brien's height.
See also: All You Need To Know About Jared Padalecki's Family
Conan O'Brien's Height
You probably already know this, but Conan is very much on the tall side, actually his height is probably one of the first things you think about when you hear his name… all 6 feet 4 inches of it. Yes, there is his sense of humor, his red hair, but today we are going to say that his height is his most striking feature.
Yup, there's even a Conan O'Brien drinking game; it's appropriately called 'take a drink every time Conan towers over a celebrity', that should make for an interesting hangover the next day. Needless to say, Conan makes a long list of people feel extremely short.
Here is a list of people he cannot dwarf though, mostly because they stand just as tall as he does. Drake, Liam Neeson, Steven Seagal, Tom Brady and Jason Momoa all share Conan O'Brien's height.
Conan O'Brien's Weight
Well he's obviously not as buffed up as Conan the Barbarian… the star weighs 81 kilograms and makes every kg look great. As most of the funny guys out there, he's probably too busy cracking others up to be talking about his diet and routine, hence we do not really have much on what the star does to keep in shape.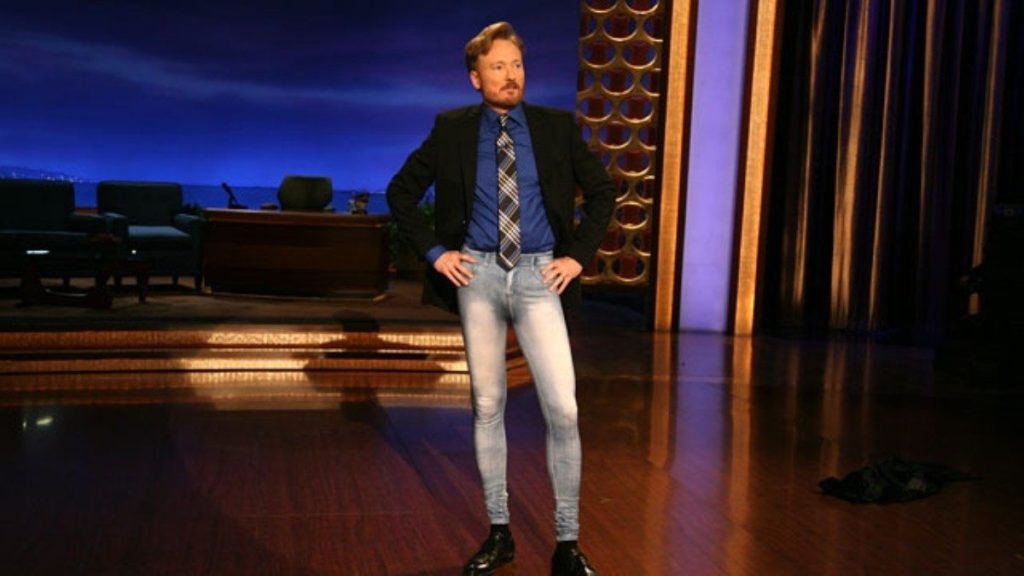 Except… well, this is not an actual workout but it will suffice. Picture this, one of the tallest men in comedy visits a gym with one of the shortest men in comedy. Yes, Men's fitness has a whole story on Conan and Kevin Hart's visit to Crossfit Horsepower in Los Angeles for a partner workout with some assistance from celebrity trainer Jen Wiederstorm.
There were stare downs and lots of hilarious male testosterone filled remarks flying around, there's one thing we can tell you for sure though; if that's the usual atmosphere in the gym then sign us up.
Conan O'Brien's Body Measurements
In addition to Conan O'Brien's height and weight, here is a summary of his body measurements.
Height: 6 feet 4 inches
Weight: 81 Kilograms
Chest Size: 43 inches
Waist Size: 34 inches
Arms/Biceps: 15 inches
Shoe size:US 10, EU 43, UK 9.5