Although American actor Cole Sprouse is currently in a relationship with model Ari Fournier who he started dating in June 2021, he has been romantically linked with many women before her. Among the women Cole Sprouse dated are Sophie Oda, Alyston Stoner (2004), Katelyn Pippy (2005), Erin Barr (2007-2008), and Maiara Walsh (2008). He has also been involved with, Kathleen Herles (2009), Bree Morgan (2013-2015), Victoria Justice (2015), and Lili Heinart (July 2017- August 2020).
The majority of these relationships were actually confirmed to be accurate with factual information about where and how he dated them. Unfortunately, Cole Sprouse's reputation as a Hollywood sweetheart does not help his case as much unfounded news about his relationships has also surfaced.
Like the usual tradition with young Hollywood adolescents, Cole recorded most of his relationships as a teenager and dated various beautiful women, including actresses that he has starred together with in movies. It's not far-fetched to say that getting into relationships wasn't hard when it comes to Cole. He is an attractive man, after all. To sate fans' curiosity, we will take a look at some of Cole's past relationships and the young ladies he dated.
Cole Sprouse's Relationship Through the Years: See the Ladies He has Dated
Cole Sprouse has a long list of ladies he has had a thing or two with, dated, or was just friends with. For some of them, they really dated while for others he was just friends with them after they worked together and the media or perhaps their fans decided it was best to ship them together. Nonetheless, all the ladies mentioned here played significant roles in the love/relationship life of Cole Sprouse at the time and later moved on with other people or other things just like the actor. The list cuts across his childhood co-star to
Sophie Oda
Full name: Sophie Oda
Date of birth: 23rd October 1991
Age: 32 years old
When they started dating: Undisclosed
When they broke up: Undisclosed
Reason for their break up: Undisclosed
Who Sophie dated next: Not clear
Who Cole dated next: Alyston Stoner
Cole Sprouse and Sophie Oda were both co-stars on the set of The Suite Life. As is customary with Disney actors, bonding with each other has become part of their life, and they can date themselves when pressured by their adoring fans who want to see cute shipping moments. That was the condition that brought Cole Sprouse and Sophie Oda together.
Sophie Oda is an actress born on the 23rd of October 1991 in San Francisco, California. She played the role of Barbara Brownstein on The Suite Life of Zack and Cody. The relationship details were a bit sketchy and were gotten from their co-stars, but they were rumored to have dated for one month. Sophie later mentioned on Instagram that Cole was her first kiss. This confirms it all for the fans.
Alyston Stoner
Full name: Alyston Stoner
Date of birth: August 13, 1993
Age: 30 years old
When they started dating: 2004
When they broke up: Not disclosed
Reason for their break up: Relationship not working out.
Who she dated next: Unclear
Who Cole dated next: Katelyn Pippy
Alyston Stoner is an honorable mention because she was featured in several movie projects, including The Suite Life of Zack and Cody. The pair have been rumored to have met during that period and started seeing each other. Cole himself mentioned the relationship off the record when he called Alyston, his girlfriend, in an interview with Access Nollywood in 2004.
The actress also said their relationship when she mentioned that he was the first boy she had a crush on and dated when asked about relationships on the Night-Time Show in 2016. The actress also mentioned that they broke up on her birthday, citing that the actor said it wasn't going to work out between the two of them. That must have been a very bitter pill to swallow. Alyston was born on August 13, 1993.
Katelyn Pippy
Full name: Katelyn Pippy
Date of birth: April 12th, 1993
Age: 30 years old
When they started dating: 2005
When they broke up: Not Clear
Reason for their break up: Undisclosed
Who she dated next: Not Clear
Who Cole dated next: Erin Barr (unofficial)
Katelyn Pippy is also one of the beautiful actresses featured on The Suite Life of Zack and Cody connected with dating Cole sometime in 2005. She starred in just an episode as Jolie, but it seems like she made a long-lasting effect on the actor enough for them to have a flick. She was born on the 12th of April 1993 and became well known for her role in the series Army Wives.
Erin Barr
Full name: Erin Barr
Date of birth: Not Disclosed
Age: Unknown
When they started dating: 2007
When they broke up: 2008
Reason for their break up: Unknown
Who she dated next: Undisclosed
Who Cole dated next: Maiara Walsh
Erin Barr is one of the two ladies that Cole Sprouse dated outside the Hollywood circle. She is a talented fashion designer that has featured in the New York Fashion Week shows. She has been rumored to have dated Cole between 2007 and 2008. Not much was known about Cole's relationship with the beautiful fashion diva. Cole Sprouse's camp did not confirm whether the relationship happened or not.
Maiara Walsh
Full name: Maiara Walsh
Date of birth: 18th February 1988
Age: 35 years old
When they started dating: 2008
When they broke up: Not Clear
Reason for their break up: Undisclosed
Who she dated next: Jason Dolley, Corbin Bleu, and Kyle Massey (in no particular order)
Who Cole dated next: Milly and Becky Rosso (unofficial)
Maiara Walsh must have had a very low-key relationship with Cole Sprouse because she wasn't mentioned in close quarters. Maiara Walsh is a Brazilian American actress born on the 18th of February 1988. She was rumored to have hooked up with Cole Sprouse for one month. The actress who starred in Corry in the House has been known to have dated many high-profile Disney Channel stars. Her relationship with Cole happened briefly in 2008. Maiara has dated so many other actors such as Jason Dolley, Corbin Bleu, and Kyle Massey.
Milly and Becky Rosso
Full name: Milly and Rebecca Rosso
Date of birth: July 6th, 1994
Age: 29 years old
When they started dating: 2009
When they broke up: Not clear
Reason for their break up: Undisclosed
Who she dated next: Not clear
Who Cole dated next: Kathleen Herles (unofficial)
Some rumors surfaced that Cole Sprouse may have dated either Rebbeca or Camilla, the Rosso twins. The twins were part of a cast for The Suite Life Zack & Cody and were born on the 6th of July 1994 in London, United Kingdom. The information we got wasn't clear on which twin that Cole dated, but the rumors were definitely there, and they took several pictures together, which were posted on social media. This was briefly in 2009 when they were both on the cast of the Suite life series.
Kathleen Herles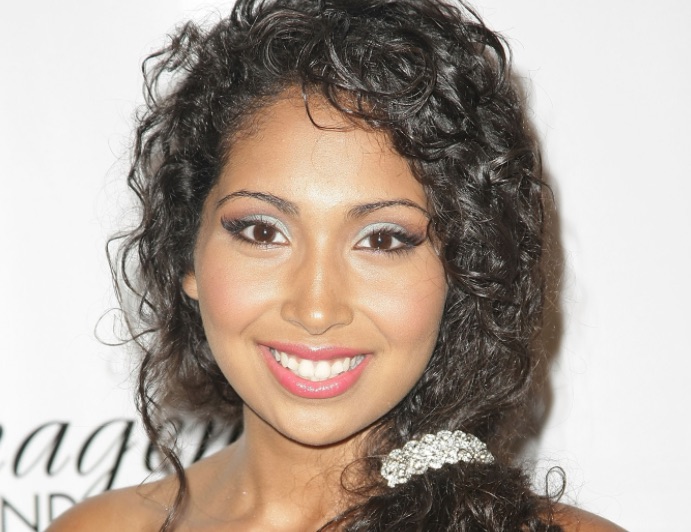 Full name: Kathleen Herles
Date of birth: 13th November 1990
Age: 33 years old
When they started dating: 2009
When they broke up: 2009
Reason for their break up: Undisclosed
Who she dated next: Not clear
Who Cole dated next: Bree Morgan
Cole was rumored to have had a brief relationship with Kathlene Herles in 2009, although the facts were not indeed proven to be true. The beautiful actress was the voice of Dora in the kid's show, Dora the Explorer. It was rumored that they met under those circumstances, but there was no concrete or disclosed evidence to back this up. Kathlene Herles was born in Queens, New York, on the 13th November 1990. The details of her purported relationship with Cole remain under wraps till it ended. They never disclosed the reason and conditions for their breakup, but it was reported that it ended in 2009.
Bree Morgan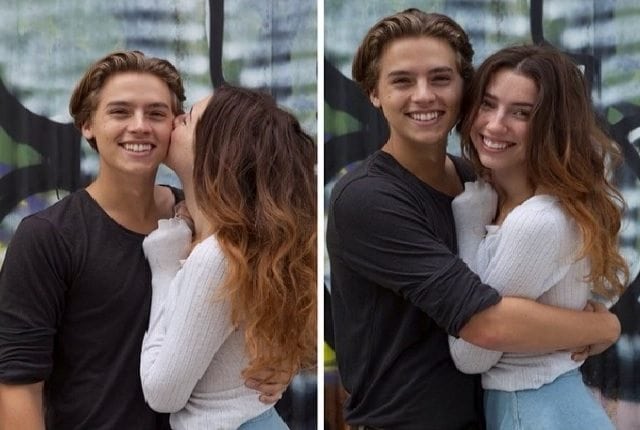 Full name: Bree Morgan
Date of birth: February 7, 1992
Age: 31 years old
When they started dating: 2013
When they broke up: June 2015
Reason for their break up: Undisclosed
Who Bree dated next: Ryan Williams
Who Cole dated next: Victoria Justice (unofficial)
Cole has mostly dated his fellow stars a couple of times in the past, and that's why this may seem like an odd one. Cole Sprouse was taking a break from acting and decided to take a degree at New York University (NYU). During that period, Cole reportedly met and dated Bree Morgan. The couple were both students at NYU and started seeing off the records since there was no actual confirmation from the duo that they dated. Bree Morgan was born on February 7, 1992, in Washington, DC. She's a famous vlogger having a YouTube channel with over 80k subscribers. Her fame in vlogging wasn't that pronounced until she started dating Cole Sprouse.
Cole and Bree dated from 2013 to 2015 before they broke up. In the books, Bree's relationship with Cole was not public knowledge, probably due to the low profile he had to keep while being a student of NYU, but that didn't dispel the rumors as they shared some quality snaps on social media. They did not disclose the reason behind their breakup, and it wasn't long before Cole met Lilly Heinart while Bree moved on with a gentleman called Ryan Williams.
Victoria Justice
Full name: Victoria Justice
Date of birth: 19th February 1993
Age: 30 years old
When they started dating: 2015
When they broke up: Unclear
Reason for their break up: Not detailed
Who she dated next: Unclear
Who Cole dated: Lili Heinart
Cole and Victoria Justice met during an episode of The Suite Life of Zack and Cody and reportedly shared a kiss. From there, they shared a unique friendship which was alleged to have turned into a relationship. Alyston Stoner made mention of this relationship years later in 2016 about being insecure around Cole and Justice. The pair dated for a while in 2015, but there wasn't much information about their relationship. It's safe to say that Cole Sprouse is a lady's man and will always be a favorite for most actresses in Nollywood. Disney fans are not helping matters, and I expect that there will be more shipping moments in store for the handsome actor in the future.
Lili Heinart
Full name: Lili Reinhart
Date of birth: September 13, 1996
Age: 27 years old
When they started dating: July 2017
When they broke up: August 2020
Reason for their break up: Undisclosed
Who Lili dated next: Reportedly still single
Who Cole dated next: Ari Fournier
Cole and Lili had the perfect representation of the ideal couple. Lili Reinhart is an Ohio native born on the 13th of September 1996. They started as the usual on-screen couple that has fans drooling and shipping them together in their heads. It's not out of place to say that they looked good together, and their friendship continued until Cole started giving hints that they might be together when he posted a beautiful picture of Lili in March 2017 on his Instagram page. That was the clue that fans needed to confirm that they are, in fact seeing each other. The couple didn't deny the rumors, although they never cemented it with a notable PDA.
The confirmation didn't take time to happen, though, as Cole shared a stunning kiss in public with Lili while he was on press duty in April 2018 in Paris, France. From then on, the pair were practically inseparable with random pictures of their time together and romantic getaways in fantastic locations. Lili debuted as Cole's girlfriend for the first time on the red carpet at Met Gala in May 2018. Before then, they were seen together in so many photos that cleared every doubt that they're truly a couple. Cole and Lili also updated their relationship status with commitments to each other on their social media pages. That was such a cuteness overload for average fans who adored them together.
Cole and Lili later split in July 2019. Rumors about their breakup started during the party event at San Diego Comic-con in the same month. The couple was reported to have avoided each other throughout the event. They later confirmed the breakup when Cole Sprouse himself posted an emotional post on Instagram to announce his split with Lili while wishing her the best. Cole is reported to have started seeing a model Ari Fournier, a year after his breakup with Lili.
Ari Fournier
Full name: Ari Fournier
Date of birth: 28th August 1998
Age: 25 years old
When they started dating: June 2021
Cole Sprouse seems to have found himself a new sweetheart. He is reportedly in a relationship with Ari Founier. The two were first spotted together in February 2021 and speculations began to go round that they might be an item. In May 2021, The Daily Mail publicized pictures of the duo cozying up to each other during a dinner they had in Los Angeles. In August 2021, Cole posted a picture of Ari to wish her a happy birthday to possibly lay credence to the speculation that they are together.
Summary List of all the Girls Cole Sprouse has Dated
Sophie Oda
Alyston Stoner
Katelyn Pippy
Erin Barr
Maiara Walsh
Milly and Becky Rosso
Kathleen Herles
Bree Morgan
Victoria Justice
Lili Heinart
Ari Fournier