Claudia Angela Jordan is an awesome and beautiful American actress, model, reality television and radio personality who has captured the hearts of many. She is well-known for appearing as a model in the famous U.S version of Deal or No Deal and The Price is Right. She is also very famous for her veracious talent and her love for people. It therefore comes as no surprise that she has so many followers on social media.
Miss Jordan is a true mark of beauty. Her bootylicious body, long toned legs are few on the reasons why people love her. In this post, you will learn the truth about Claudia Jordan's feet shoe size and shoe collection.
How Is Claudia Jordan Feet Rated?
For long, people have known Claudia to present all round beauty. That is ostensibly the reason why she landed a career as a model. Becoming a model isn't something anyone can pull off, you have to posses some unique features all of which defines angelic beauty. Luckily, medical prowess has led to inventions that can correct anything deemed not to be perfect and make one all-round beautiful. With that said, there is only an extent to which surgical modifications and make ups can go.
Claudia's legs usually look adorable in shoes but early in 2015 all hell broke loose in an episode of the television show Real Housewives of Atlanta when she revealed her horrendous hammer toes. This caught many by surprise including her friends. Many never expected to see her with such kind of toes.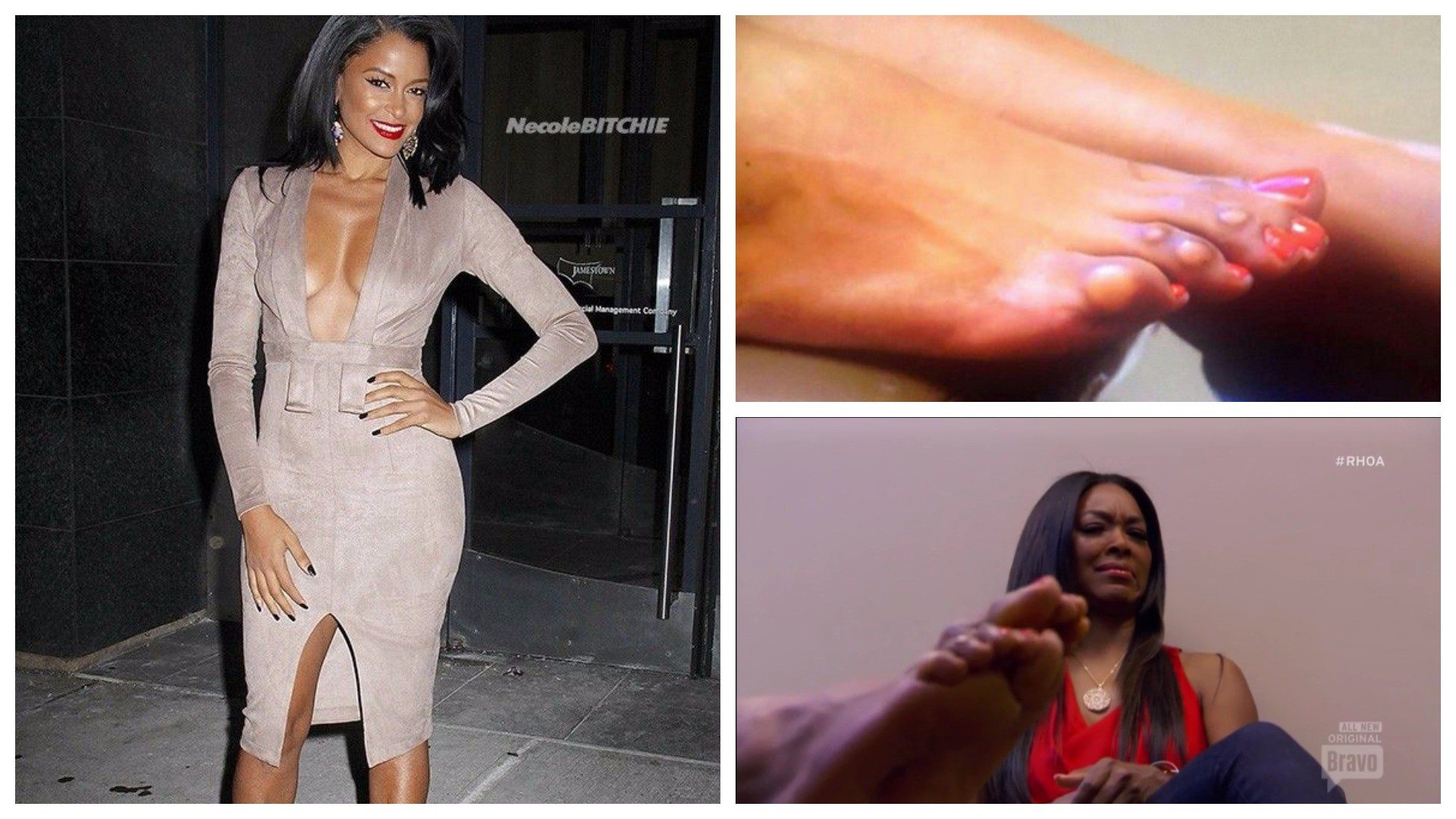 Later on Claudia dropped by Dr. OZ to open up about the real issues with her toes and how she had been dealing with them. She said the problem began during her school years when she was a sprinter. The actress said she was forced to wear track spikes that were a little bit on the smaller side because she thought they gripped the track better, but little did she know that she was hurting her toes forever and that decision came back to haunt her.
The problem she says was compounded when she modeled for Deal or No Deal where she was required to go long hours on brand new heals. I bet fans who initially criticized her understood her problems after her story. Nevertheless, besides the bad toes, Claudia has got nice feet. In WikiFeet, fans have given her a 4 star rating for her nice feet.
What about Claudia Jordan's Shoe Collection?
Her problem notwithstanding, the model usually knows how to choose her shoes. She wears shoe size 8 (American Units). No one can really tell how much Claudia spends on shoes, but according to what she told Dr. OZ, she isn't into expensive shoes. She blames such shoes for worsening her toe problem.
Among the shoes she is always seen with include peep toe pumps, over the knee boots and platform pumps. We think Claudia did very well to reveal her toe problems with the public. It goes a long way to reveal her strength and confidence.