Christopher Nolan is a British-American film director, producer, and screenwriter with a net worth of $250 million. Noted as one of the most acclaimed directors of the 21st century, he has a rich cache of films that have grossed a whopping US$5 billion worldwide with several award nominations.
Undoubtedly one of the most celebrated directors in the movie industry, especially British and American, Nolan was born in London where he also spent his formative years. As a young child, his interest in filmmaking became obvious and he went on to study English Literature at University College London, after which he made his directorial debut with the film Following (1998). His second attempt earned him a nomination at the Academy Awards for Best Screenplay.
Since then, it has been from one big win to the next for the renowned filmmaker. He has bagged many prestigious awards and nominations, including Academy Award nominations for Best Picture and Best Director for his work on Dunkirk. He was also appointed Commander of the Order of the British Empire for his services to film among other milestones.
Christopher Nolan's $250 Million Net Worth Comes From His Earnings As A Filmmaker
So far, Christopher Nolan has directed 12 movies and they all piqued public interest. Following the success of his first two offerings as a professional director on the sets of Following (1998) and Memento (2000), Nolan made his presence felt by releasing more.
He wrote, directed, photographed, and edited the feature film titled Following which was made on a budget of £3,000 with the cast and crew comprising of his family and friends. Despite the humble start, his debut garnered public attention and won a few awards. It also grossed $48,482 at the box office.
Riding on the wings of his debut success, Nolan dropped Memento (2000) and it became his breakthrough piece. The film did not just scoop many awards but made $40 million at the box office against a $9 million/$4.5 million budget.
His next offering came on the set of Insomnia (2002) after Steven Soderbergh gave him the job. The film is a remake of the 1997 Norwegian film of the same title and by every standard an improvement in Nolan's former works. On a budget of $4 million, the film grossed $113.8 million globally.
Batman Begins (2005) is the next film under the directorial portfolio of Christopher Nolan. He approached Warner Bros. with the idea in 2003 and the film was released two years later to critical acclaim. Upon its release, Batman Begins took the 8th position on the list of the highest-grossing films of 2005 in the States and 9th worldwide. The movie grossed $373.7 million against a budget of $150 million.
After directing Prestige (2006) which grossed over $109.7 million worldwide, Nolan returned to the Batman franchise with The Dark Knight (2008). Dark Knight was released to rave reviews, grossing more than $1 billion worldwide. In addition to the monetary gain, Nolan also earned many awards and nominations for his part in the film.
Subsequently, Warner Bros. secured Nolan's skills with an offer to direct Inception (2010) which was a commercial success. Inception was tagged as one of the best movies of the 21st century, grossing $836.8 million worldwide with a plethora of awards nominations, and wins.
Christopher Nolan directed his last Batman movie (the third under his directorial portfolio) in 2012. The Dark Knight Rises (2012) garnered positive reviews with massive box office returns of $1.081 billion against a budget of $250 million. After rounding up the Batman film series, Nolan wrote, produced, and directed Interstellar (2012).
Between Interstellar (which grossed $701.7 million) and his next movie, Nolan worked on several productions as an executive producer, including Batman v Superman: Dawn of Justice (2016) and Justice League (2017). He later awakened his passion as a director in Dunkirk (2017) which earned more than $527 million worldwide.
His most recent directorial efforts can be seen in Tenet (2020) and the upcoming Oppenheimer (2023). Released when the world was being dealt a blow by the Covid-19 pandemic, Tenet managed to gross $363.7 million worldwide against a production budget of $200 million.
Other Ways Christopher Nolan Makes Money Apart From Directing
His major source of income remains the movie industry but Nolan doesn't only earn as a director. In addition to the money he takes home as a director, he often gets paid as a writer and producer. A good example is when he snapped $20 million as the writer and producer for Interstellar.
Again, he also gets a reasonable cut as the owner of the production company. This creates more avenues for the world-class director to secure the bag.
How Much Did Christopher Nolan Make From Inception?
Tagged one of the best movies of the century, Inception grossed $836 million at the global box office, making it a commercial success. As such, the director, Christopher Nolan was handsomely rewarded for his efforts with $27 million as part of his salary for working on Inception. This is not part of the extra 20% of the gross earnings he gets for his works.
How Much Does Christopher Nolan Make Per Movie?
With 12 critically and commercially successful films under his belt, Christopher Nolan has risen to the top echelons of moviemakers worldwide and his earnings reflect that. Nolan is paid $20 million on average for each movie he directs and he doesn't fail to prove his mettle. Of course, the amount can go higher, depending on the rate of commercial success of the movie. he was paid $27 million for Inception.
Notably, his upfront salary which is pegged at an average of $20 million is different from the additional 20% of the gross earnings. The director has massively cashed out on his successful movies and it is safe to say he deserves it all.
The renowned filmmaker has some top-grossing movies of all time to his credit, including The Dark Knight which made more than a billion dollars upon its release. The Dark Knight is currently Christopher Nolan's highest-grossing film. In all, his movies have made over $5 billion at the global box office.
He also earns in different capacities aside from his role as a director. For writing and producing Interstellar, Nolan was paid $20 million.
Recap of His Movies and Their Box Office Earnings
Following – $48,482
Memento – $40 million
Insomnia – $113.8 million
Batman Begins – $373.7 million
The Prestige – $109.7 million
The Dark Knight -$1.005 billion
Inception – $836.8 million
The Dark Knight Rises – $1.081 billion
Interstellar – $701.7 million
Dunkirk – $527 million
Tenet – $363.7 million
Is Christopher Nolan the Richest Director in Hollywood?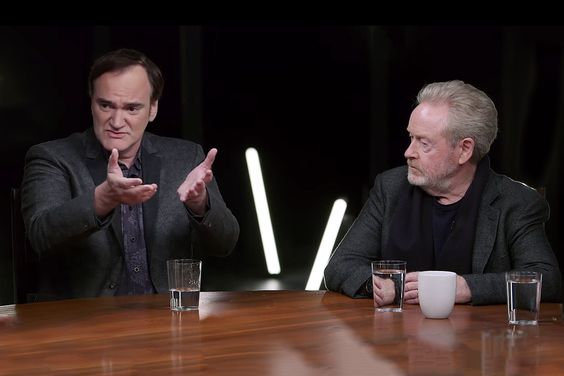 Even with films that have grossed over $5 billion worldwide, Christopher Nolan is not the richest director in Hollywood. George Lucas takes the cake as the richest director with an eye-popping net worth of $6.1 billion. George Lucas directed the popular Star Wars franchise in addition to other notable works like Body Heat, the Indiana Jones franchise, and Labyrinth among many others.
Though there are others who can give him a run for his money, Christopher Nolan is a very successful filmmaker and his name will go down history lane as one of the most successful in the industry.
Another bigwig in the industry is Steven Spielberg who has a net worth of $3.7 billion. The American film director, producer, and screenwriter is rated as the most commercially successful director of all time with total worldwide box office earnings calculated in excess of $10,606,851,698.
Tyler Perry is also one of the filmmakers in Hollywood with a net worth of 9 figures. Perry's $1 billion net worth accrues from his efforts as a director, actor, producer, Screenwriter, and more. he is famous as the creator and performer of the funny Madea character.
One of the popular filmmakers whose net worth is lower than Nolan's is the famous Quentin Tarantino. Tarantino's works have earned him many awards and recognition and he is known for films like Once Upon a Time in Hollywood (2019), Kill Bill: Vol 1 (2003), and Inglorious Basterds (200).
As a filmmaker, Nolan didn't attain his status overnight but worked hard and dedicated his time to making some of the best movies out there. Notwithstanding, he is far from being the richest director in Hollywood as there are still many with net worths running into billions of dollars.