Christen Press is an American professional soccer player who currently plays for the Angel City FC of the National Women's Soccer League and also for the United States women's national team. 
To fans of women's soccer, Christen Press is one of the greatest players that has ever graced the pitch in the history of the game. She has been the center of attraction at several competitions due to her superlative skills which have seen her create chances and score goals for her teams.
Press has enjoyed many memorable games since she debuted. As one of the world's most talented players, she won prestigious awards and mentions for her outstanding performances for her country and teams. Here are all the interesting facts about the soccer star and her relationship with Tobin Heath.
Who Exactly is Christen Press?
Christen Press is a professional soccer star who plays for Utah Royals Football Club as a striker in the National Women's Soccer League. She started playing football at an early age and has competed professionally in several regions for teams like MagicJack, Tyresö FF and Kopparbergs/Göteborg FC, and the Chicago Red Stars. Press has also represented the United States women's national soccer team in competitive games starting from 2008 when she debuted with the Under 20 team.
Christen Annemarie Press is the daughter of Cody Press, an ex-footballer and Stacy Press, a retired tennis player. She was born in Los Angeles, California, in the United States of America, on 29th December 1989 and raised in the Palos Verdes, in Los Angeles County along with her two sisters named Tyler Press and Channing Press.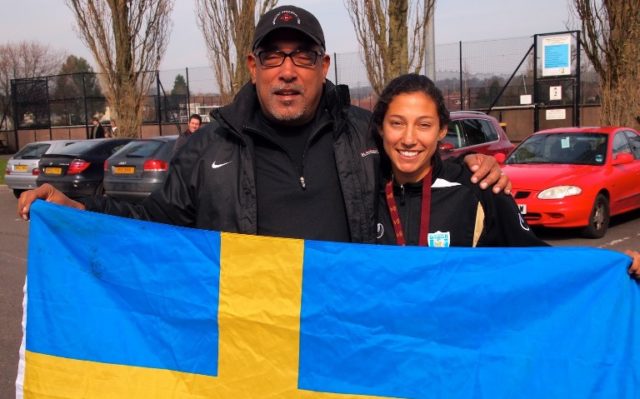 Christen Press At a Glance
How Her Soccer Career Evolved
The soccer superstar had her high school studies Chadwick High School where she actively represented the school's soccer team in competitions as a captain for two years. She was a four-year starter for the team and also played influential roles in the team's qualification to two Southern Section Division IV titles. Press netted in 128 goals at Chadwick and was also lettered in tennis and track. The American forward started playing football at the age of five and has since featured for many football sides in and outside the United States, including Standford Cardinal women's soccer team during her college career from 2010 to 2017.
Christen has featured more than 100 times for the United States senior team, netting over 45 goals since she joined the team in 2013. The 5 feet 7 inches forward has also won several awards including the 2010 Hermann Trophy, a mention as Pac-10 Player of the Year, and Soccer America Player of the Year to mention a few. Besides her sports, Press has appeared in numerous promotional programs and advertisements for top brands such as Nike, Coppertone, Wheaties, and photoshoots for magazines like Glamour, Self, and Howler.
The American soccer star currently plays for Utah Royals FC as a striker in the National Women's Soccer League (NWSL). She made her first appearance for the Salt Lake City-based team on June 27th, 2018 in a tough game against the Seattle Reign. Her records so far for the team are outstanding and commendable.
What To Know About Her Relationship With Tobin Heath
Long hours on the training field and competition ground can lead to bonding and the establishment of friendships among footballers. While it is true that this is not always the case in every team, we have seen a lot of players getting along and forming formidable friendships as teammates. The latter is the story of Tobin Heath and Christen Press who became best of friends as players for the United States women's national soccer team.
The players-turned-friends have been going strong together ever since they found each other. Apart from the fact that they are good with the ball at their feet, Heath and Press share a lot of things in common. Even though their closeness has earned them criticism and also gave rise to unpleasant rumors, the soccer stars appear to be unfazed by the title-tattle. Rumors have been swirling that the players are in a romantic relationship but none of them has come to deny or confirm the speculation.
Apart from their individual exploits at their respective clubs, here are other fascinating facts you need to know about them.
Press And Heath Are Co-Founders Of A Clothing Line
The name of the brand is Re-Inc while Press, Heath, Megan Klingenberg, and Megan Rapinoe are the CEOs of the company. Re-Inc is a gender-neutral apparel line established with the purpose of promoting art, creativity, equity, and progress. It was launched in 2019 following controversies between Fox Sports, Nike, the U.S Soccer management and the U.S women's national team on pay equity. The CEOs plan to address issues like inclusivity through the line and expand it into a magnificent company like Google or Nike.
While Press is in charge of quality control at the company, Heath focuses on product design, Rapinoe takes care of brand innovation and design, while Klingenberg is in charge of strategic partnerships.
The Buddies Are Famous For Their Dynamic Playing Styles
Press and Heath are popular among soccer fans for their rare on-field skills. They have great dribbling skills, speed, ball control, and the ability to maneuver opponents during games. Unlike average players, the friends also have an astonishing game approach and have everything it takes to frustrate opponents when given the chance. The American forward and striker are simply difficult to keep down when it comes to scoring and creating chances for other players to net the ball.
Neither Press Nor Heath Has Been Openly Linked to Men
The American professional soccer stars have never introduced any man as their boyfriend to their fans. They've jealously guided this aspect of their love life so much that it's difficult to tell if they really have a man in their life at all. There is no concrete evidence or information proving the buddies are dating or have dated men in the past. It could be that they are more interested in building their respective careers and barely have time for men.
The Two Were Already Superstars Before Joining The U.S National team
Christen Press and Tobin Heath were successful soccer stars prior to their inclusion into the national team of the U.S  They had impressive high school and college careers and were among the best players during their time there. Heath played influential roles in taking the North Carolina soccer team to a great height while Press scored a total of 71 for Stanford Cardinal during her college days. The two won several awards and also earned worthy mentions for their contributions to their respective teams.
Heath started playing football at an early age, just like her best friend. As a talented professional winger, she has played for U.S national team and notable women's soccer teams like Atlanta Beat, New York Fury, and Paris Saint-Germain before settling in Portland Thorns in 2013. Tobin Powell Heath was born on May 29, 1988, in Morristown, New Jersey, in the U.S. She was raised in a strong Christian family. Despite the gay rumor hanging over her head, she still declares her Christian values publicly.