For anyone following the Major League Baseball (MLB), Chris Sale is one of those players one cannot fail to spot as one of the best pitchers in the league. Chris who is also popular as Condor plays for the Boston Red Sox. He made his MLB debut with the Chicago White Sox in 2010 and since then, he has remained a very important player in the league. Here is all to know about him.
Chris Sale Biography
Christopher Allen Sale was born on March 30, 1989, in Lakeland, Florida. He was raised in a family that was not unconnected to athletics as his grandfather was a swimmer.
For his education, he attended the Lakeland Senior High School from where he graduated before moving to the Florida Gulf Coast University instead of going to play professional baseball. During his high school days and his college days, he has played the sport with the Dreadnaughts as well as the Florida Gulf Coast Eagles baseball team respectively.
He made the MLB Draft in 2010 after he was selected by the White Sox as the 13th overall pick. With the team, Chris Sale began with the Winston-Salem Dash and later the Charlotte Knights. In 2010, Sale made it to the MLB and his debut was against the Baltimore Orioles. The move was very significant as it made him the first in that year's draft to make it to the MLB.
The 2012 season saw Sale playing as a starting Pitcher for the team. This turned out to be very successful as he made 15 strikeouts in a game against the Tampa Bay Rays to tie him with three others (Eddie Cicotte, Ed Walsh, and Jim Scott) and make them all one behind Jack Harshman.
By the end of the season, he had earned his place in the All-Star Game which was the first of his career that would have as much as half a dozen still following by 2017.
His remaining seasons with the Chicago White Sox continued to be great until 2016 when he was traded to the Boston Red Sox. Prior to that, he had signed a deal with the White Sox in 2013 that would see him in the club for the next 5 years. The deal was valued at $32 million.
Trade
In 2011, Sale was traded by the White Sox to the Boston Red Sox in what has been described as the biggest deal of the offseason. Obviously, one of the best pitchers in the league who has made six straight all-stars from 2012 to 2016, the trade for him got a lot of tongues wagging.
What has made the deal worth talking about is that the Chicago side got to let the pitcher off after receiving Yoan Moncada, Michael Kopech, Luis Alexander Basabe and Victor Diaz from the Boston side.
With all that the team has got from the trade, there are still those who believe that the trade was not a wise one for the White Sox, as Sale is still much a very good and experienced payer.
Wife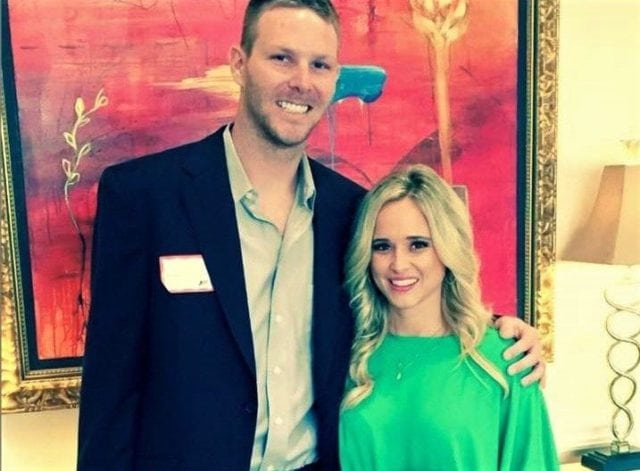 Sale has not been one whose name could be called among those that have had many relationships in the past. This is as publicly, he has not been known with anyone except Brianne Aron who has been with him for many years.
Although it was in 2011 that they got married, Sale and Brianne Aron had their child, in 2010. At the time, Sale had to miss the Draft night in order to be with his parents and then-girlfriend so that he would be around for the birth of his son Rylan who was born on May 2, 2010.
See Also: Who Is Hunter Pence's Wife (Alexis Cozombolidis)? His Height, Biography
Height, Weight, and Body Stats
You just have to give it to The Condor in terms of height. He measures a massive 6-foot-6 although he is very lanky. According to him, he inherited his body structure from his family as his father, uncles, and grandfathers were men of massive height with none less than 6 feet. More so, it is the same with his slim build which he said is the same with his grandfather who was nicknamed streamlined as a result of his body build. Chris Sale has a body weight of 82 kg. His chest, biceps and waist measurements are yet to be disclosed.
Other Facts
Before Chris Sale was nicknamed Condor M by the Sox fans, his nickname was Inverted W. The name was given to him because of his elbow always rising above his shoulders when he wants to make a throw.
Although the first time he made the Draft was in 2007, Chris Sale opted to go to college instead.
Before he was traded to the Red Sox, Sale had pointed out that he didn't want to be traded to any other team after talks began about a possible trade. He said he was where he wanted to be and would love to be there forever.
Apart from making 6 Major League Baseball All-Star, Sale also recorded American League Pitcher of the Month, and The Sporting News American League Starting Pitcher of the Year among other things.