Chris Nunez is one artist who is not just about talent, through experience and hard work, he has been able to distinguish himself from others. His works speak of his dedication and respect for the tattoo industry.
He is an American tattoo artist, television personality, and entrepreneur who has been practicing his trade for over two decades. Chris owns a Florida based art studio – Handcrafted Tattoo And Art Gallery. He appeared as a judge on the reality competition, Ink Master. Read up the fascinating details about him.
Age, Early Life, and Rise to Fame
The ink aficionado was born on April 11, 1973, in Miami, Florida. He is of Cuban descent. Growing up in Miami, Nunez was drawn to the beauty that art embodies and desired to be a creator of such effects. Thus, he began painting graffiti as a teenager and interestingly, had the backing of his father. Afterward, he discovered an even more elaborate art (tattooing) and fell in love with it. Chris also decided that it would be his career and life goal, that he will live for making imprints that would stun the sight.
Chris sought mastery of the art and went on to become an apprentice at a local tattoo shop. Through his talent and diligence, he was able to garner an incredible amount of success and was soon to become a force in the body art industry. He often credits his apprenticeship experience with the successes he has recorded in his trade.
His father, who was a bedrock underneath his prominence died when he was 18 years old. He was devastated by the event and in turn, led a rebellious life during his late teens and early twenties. However, he was soon to gather his acts and look to the future where he would spend the rest of his life than hold on to what is already gone. Consequently, he moved toward a healthier, enlightened life.
Moreover, he started practicing things he believed would help him achieve his goal of a better and happier life. He engaged in sacred practices like using Shamanic Amazonian snuff – Rapé, as well as meditation, and praying with beads; thereby enriching his life and finding more fulfillment and peace than he had in previous years. As an added advantage, his love for his art was also enhanced. To honor his parents, his first tattoos which he got at the age of 16 were their names.
Career
Chris Nunez has become a big name in the tattooing community. During the early days of his career, despite opening a shop, he still juggled the trade with part-time construction work, although that was not to be for long. Being an entrepreneur, he owned a Florida based art shop, Handcrafted Tattoo And Art Gallery in Fort Lauderdale, and later opened Love Hate Tattoos on Miami Beach with Ami James.
He has grown his art and developed his artistic skills and abilities in various styles, although the traditional Japanese Style remains his best-known genre. Chris Nunez has also lived and studied in different parts of the world including Brazil, Ecuador, and some parts of Europe. This added even more spice to his career. He did not only build a fine career profile but also took time to learn other languages including English, Spanish, French, and Portuguese – he can speak them fluently. And as of 2017, Chris Nunez has been a tattoo artist for 26 years.
As a TV personality, Nunez has been featured on a number of reality shows that gives a nod to body arts. He was a cast member of the TLC network's reality show, Miami Ink and is also known for being a judge on Ink Master alongside fellow tattoo artist Oliver Peck and rock musician Dave Navarro.
In addition, Chris is a partner of the media corporation Ridgeline Empire, which operates the subsidiaries Ink Skins and Upset Gentlemen. He also partners with its animation studio arm that produced two animated series (Hoodrats and Toothians) which were released in 2014. He is also a mainstay on a Facebook community, The Tattoo Shop where some of the best tattoo artists display their artistry. Therein, he displays his new works as well as the new direction he seeks to take.
Despite being one of the best tattoo artists out there, Nunez still remains humble. This is, of course, one of the many attributes that have endeared him to his fans.
His Net Worth
As earlier stated, Chris is an embodiment of talent and skills. He is a tattoo artist, an entrepreneur, and a TV personality. Besides owning a tattoo studio, he also co-owns DeVille USA, a clothing company. His net worth is an estimated $5 million.
Wife and Daughter, Is Chris Nunez Married?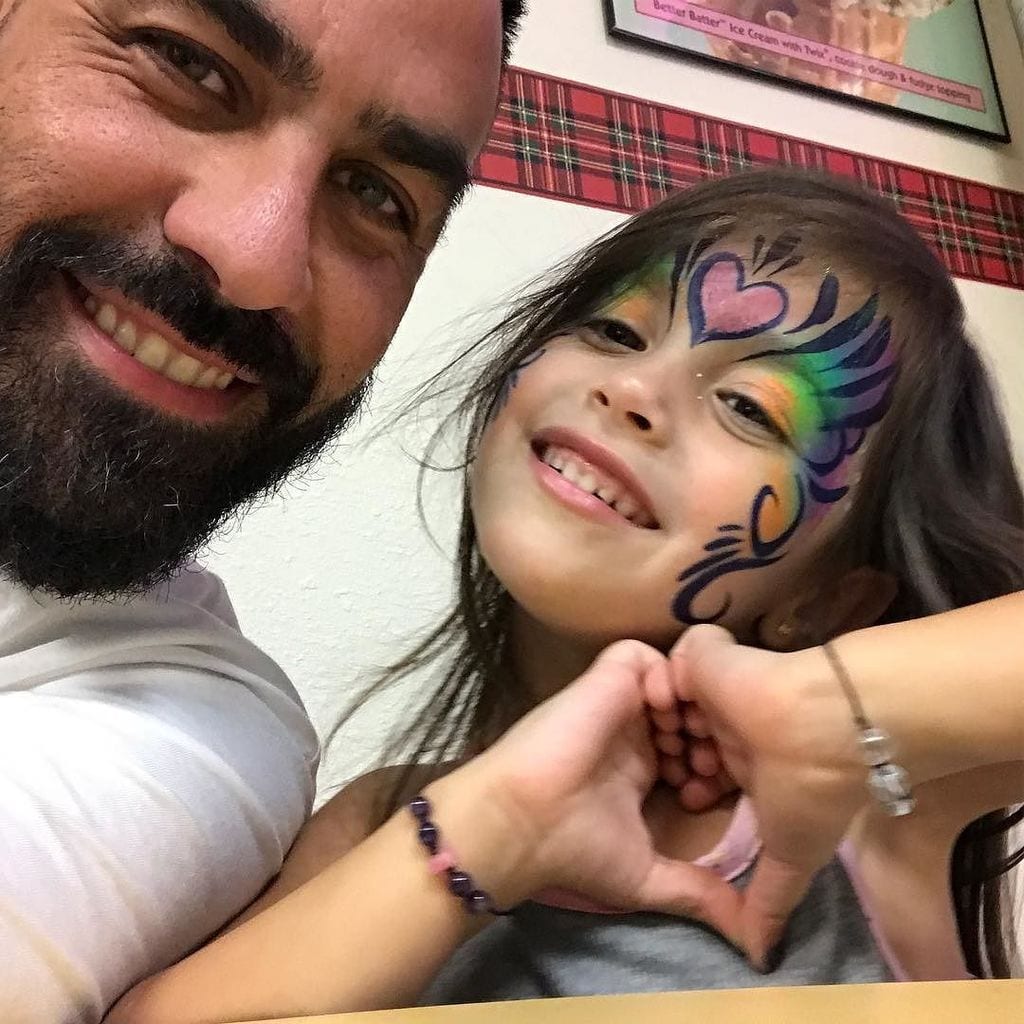 Chris Nunez is still single, even though he is already a father to two children; a boy named Anthony and a girl named Kali. While his daughter lives with him, his son lives with his mother in California.
His decision to live a healthier life was partly because of his kids. He doesn't want to miss out on spending meaningful time with them.
Height
The tattoo artist belongs to the class of blokes who are average in height. He stands 5 feet 9 inches (1.75 m). His body weighs 159 lb (72 kg). Besides that, he has a nicely toned body creatively inked with some of his rarest designs as can be seen on his arms, hands, and upper body parts.