Cristina Greeven Cuomo is a writer, editor, wellness worshiper, and mother of three children. However, she is more recognized by her role as the wife of the popular former CNN news anchor Chris Cuomo.
While Cristina made her way to the spotlight as the wife of a popular journalist, she has been able to retain that spot as a result of the many things she is doing right in her career and personal life.
Cristina Greeven Cuomo's Profile Summary
Full Name: Cristina Greeven Cuomo
Date of Birth: 12th January 1970
Age: 53 years old
Place of Birth: New York, United States of America
Nationality: American
Ethnicity: Brazilian and German
Religion: Christianity
Education: Cornell University
Current Occupation: Writer and Magazine Editor, Wellness Expert
Parents: Rainer Greeven (father), Regina Greeven (mother)
Siblings: Andrea Greeven Douzet (sister)
Marital Status: Married
Spouse: Chris Cuomo
Children: Bella (daughter), Mario (son), Carolina Regina (daughter)
Cristina Greeven Cuomo Was Born To a Brazilian Father and a German Mother
Cristina Greeven Cuomo was born in the city of New York on the 12th of January 1970 to Rainer and Regina Greeven. Her father is a Brazilian legal practitioner while her mother is German. For a greater part of her childhood, she lived in New York and Southampton, Long Island. The writer lived with her parents and her sister named Andrea Greeven Douzet.
As a little girl, Cristina loved to write, especially creative writing. When she came of age, the would-be-writer was enrolled in Chaplain School. She later graduated from there and moved on to Cornell University in Ithaca, New York where she earned a degree in 1992. There are no details about the course she studied and how that influenced her career choice.
How Cristina Got Popular as Chris Cuomo's Wife
After a long time of undisclosed courtship, the couple tied the knot in a Catholic wedding at Sacred Heart of Jesus and Mary Catholic Church in Southampton, New York on the 24th of November, 2001. They got married at the time the journalist was just beginning to get recognized in his career. In 2000, young Christopher was hired by ABC's flagship newsmagazine so that he would help them attract the younger audience for the show. His once reserved family became super proud of him and he started to grow in his career over the years.
Chris Cuomo's marriage to Cristina Greeven in 2001 was a huge celebration and their closeness has been visible in the many events they attend together. Their marriage has been blessed with three talented kids; Bella, Mario, and Carolina Regina. Their first daughter Bella participated in the 2018 peaceful protest against gun violence. It was a national school walkout event. Their son Mario is a black belt in karate while Carolina, the last child, is a gymnast.
It is admirable how the pretty lady is able to balance her life as a mother, wife, and career woman very well in a seamless manner while being the best of all three. Her success in her career is scattered all over the place and is not difficult to make out. As a mother, she revealed that she does her best to raise her kids rightly and tries her best to instill good morals of kindness, confidence, and self-love in them.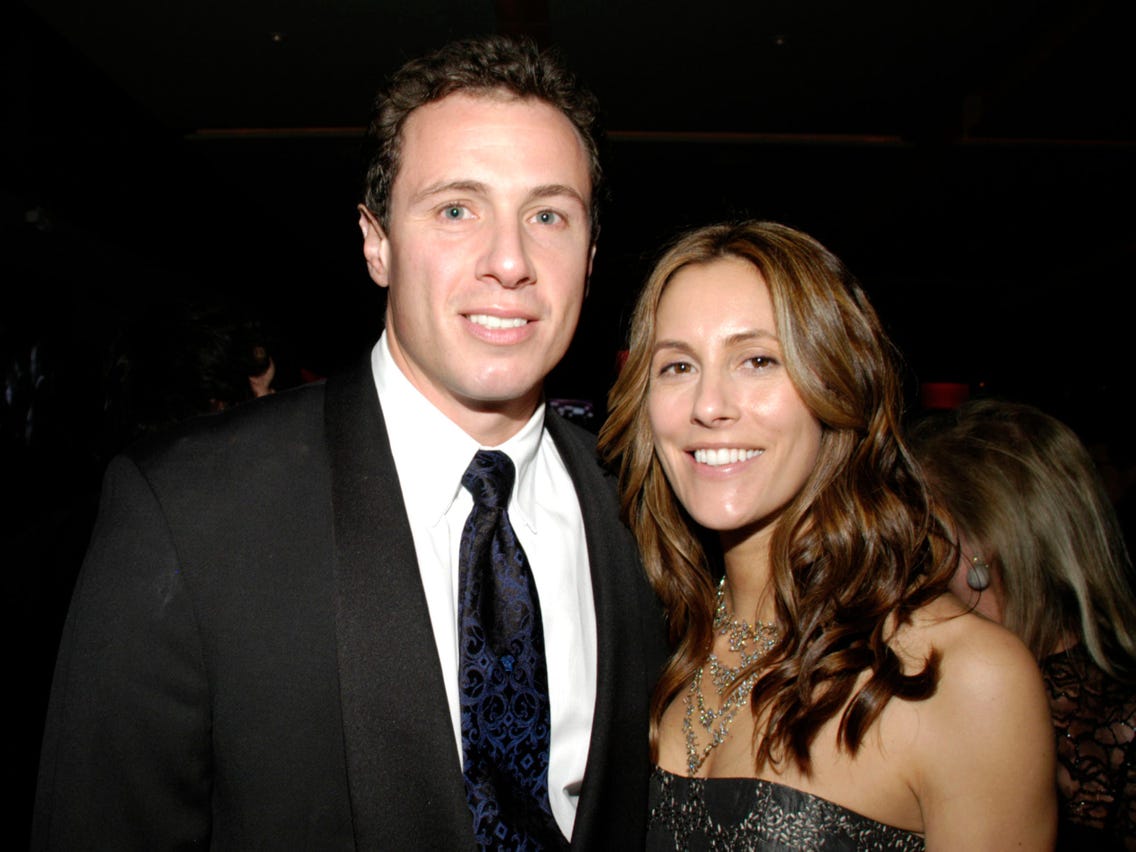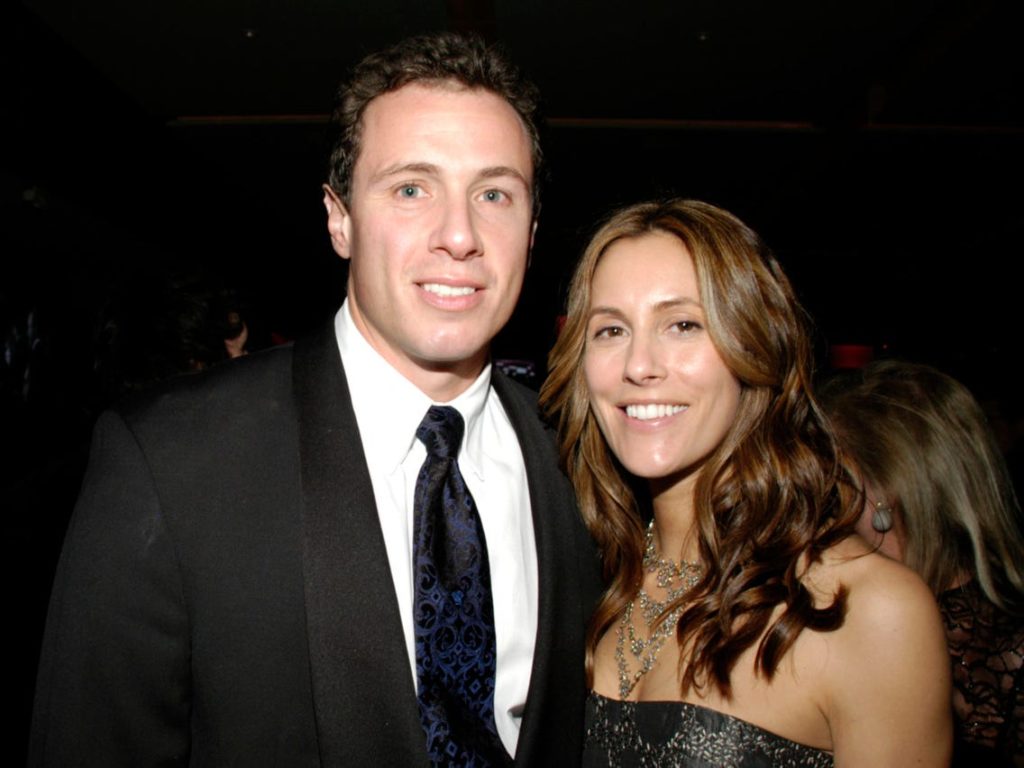 Similarly, her multiple photos with her spouse on different occasions are evidence that they have a beautiful relationship together. Being active on social media, the editor does not hesitate to celebrate family members at all times, including her mother-in-law and anybody else she feels the need to. She appears to be family-oriented and she is doing a good job at it.
She Has a Burgeoning Career as a Writer
Although she is mostly known as the wife of a CNN journalist, Cristina Greeven Cuomo has a successful career of her own. Apart from being able to leave her mark as a writer and editor, she has taken another path as a wellness expert and she is doing great at it too.
The writer has always had a thing for the way people live their lives. She started her writing career by establishing a lifestyle magazine titled 'Manhattan File'. For seven years, she was the Editor-in-Chief and Publisher of the magazine after which she moved on to something bigger.
Cristina went on to work with Niche Media Holdings, an affiliate of Niche Media. While with the company, she worked as the Editorial Director for Gotham and Hamptons. Later on, she got employed at Niche Media LLC, New York and she is currently the Vice-Chairman of the company. She is also the Vice-Chairman of GreenGale Publishing LLC.
Aside from her writing and editorial prowess, Cristina Greeven Cuomo has a website called 'Purist' where she shares information about wellness and living a good and healthy life. The site also has an extension on Instagram @thepurist where she shares more tips. She is very much about connecting to nature and her Instagram page has content on her yoga sessions and meditations.
Other Details About Cristina Greeven Cuomo
She was an ambassador in the United States for 'Naura Bisse', a popular skincare/natural beauty product brand. She earned the contract as a result of her love for naturally healthy skin. She not only promotes the brand but also uses their products; from the Gel Anti-aging to the DNA Mask to the Inhibit-Tensolift.
The writer also features in a female empowerment advertisement for Delta and an app-based helicopter service, Blade.
Cristina's favorite fashion style is in line with Bohemian products, which makes it her favorite brand. She has a Brazilian ornamented Bohemian bag that she loves to use often.
Her entire family likes to go surfing. She also drags her kids to other active physical activities. Her son Mario loves tennis while Bella loves soccer.
In 2020, the editor and her husband were down with covid-19. As with anyone else, the new development greatly disrupted their regular lives, and their young kids had to take up the responsibility of being parents to themselves. Bella especially had to look out for her siblings from making food available to helping them attend online classes.
What is Cristina Greeven Cuomo's Net Worth?
According to various online sources, Cristina has an estimated net worth of $9 million most of which she earned from her career as a writer and an editor.
What is Cristina Greeven Cuomo's Age?
Cristina Greeven Cuomo is 53 years old. She was born on 12th January 1970 in New York, United States of America.