Joyce Hawkins is a is 58 year old social media personality and businesswoman who is mostly known as the mother of Chris Brown, one of the world's most popular singers and dancers.
Hawkins has had a life long before Chris was born and his subsequent rise to stardom. Nonetheless, she wouldn't have been someone many people are interested in knowing if she wasn't the mother of the singer touted as the King of R&B in some quarters. Chris Brown's fame has rubbed off on all the people close to him, and he is the reason Joyce has made headlines several times.
Unless you are new to this world, you don't need to be told who Chris Brown is; the American singer from Tappahannock, Virginia, is one of the most celebrated, successful, and influential R&B singers in the world. He is counted among the world's best-selling music artists as he has sold over 140 million records across the globe.
Admired for his stage presence which has gained him comparisons to icons like Usher and Michael Jackson, Breezy has won numerous awards and has earned the fame that lasts beyond a lifetime.
His mother was one of the people that first recognized his talent, and she has been very supportive of the "Kiss Kiss" singer all through his career.
Summary of Joyce Hawkins's Biography
Full Name: Joyce Amy Bundy Hawkins
Gender: Female
Date of Birth: October 7, 1964
Joyce Hawkins' Age: 58 Years Old
Ethnicity: Biracial
Nationality: American
Zodiac Sign: Libra
Sexual Orientation: Straight
Religion: Christianity
Marital Status: Divorced
Joyce Hawkins' Parents: Mary Elsie Blagmon and Clifton William Bundy Sr.
Joyce Hawkins' First Ex-husband: Clinton Brown
Joyce Hawkins' Second Ex-husband: Donnelle Hawkins
Joyce Hawkins' Children: Two (Chris Brown and Lytrell Bundy)
Famous for: Being Chris Brown's Mother
Joyce Hawkins' Instagram: @mombreezyofficial
Chris Brown's Mom Is 58 Years Old and is of Mixed Heritage
Given that Joyce Hawkins is mostly known for being the mother of a famous music star, much information about her has remained unknown to the public, especially when it comes to her family background and early life. Nonetheless, it is no secret that she was born in 1964, precisely on October 7.
From what we know about her family, it wouldn't be wrong to assert that she was born and raised somewhere in Virginia.
It is hard to find details about Joyce's siblings, the kind of childhood she had, the schools she attended, and what have you. But through her son, we have learned that she is biracial. Various reports have specified that she is of African-American heritage, while some have claimed that she is also of Native American persuasion.
Both of Joyce Hawkins' parents, Chris Brown's maternal grandparents, are natives of Virginia. Her mother's name is Mary Elsie Blagmon, whereas her father is Clifton William Bundy Sr. Mary was born to Robert Blagmon and Rebecca Saunders, while Clifton was born to Benjamin Bundy and Adell Byrd.
Joyce Hawkins Is an Entrepreneur Who Runs a Boutique Store
Chris Brown's mom was once a director of a daycare center. But she is now a businesswoman who, according to some reports, works in the entertainment industry as a costume designer. As an entrepreneur, she owns an online boutique called Rose Marron. Based on that, the reports that have claimed she is a costume designer have asserted that she is gifted with a sense of style that resonates with clothing.
According to the said reports, this gift has seen her design the costumes of various popular productions in addition to working in various capacities in the costume and wardrobe department of projects like Sherlock Holmes.
It is said that she worked as a costume supervisor in "The Speckled Band" episode of the TV series; this was in 1964. These reports are clearly referring to another Joyce Hawkins, who isn't Chris Brown's mom. Breezy's mom was born in 1964, the same year she supposedly worked as a costume supervisor on Sherlock Holmes.
Capitalizing on her son's popularity, Joyce Hawkins has built a strong presence online through which she promotes her boutique store. As of December 2021, she has 420 thousand followers of her Instagram account — mombreezyofficial; and an additional 15.2k followers on her Rose Marron Instagram page — rosemarronofficial.
Chris Brown's Mother Has Married and Divorced Twice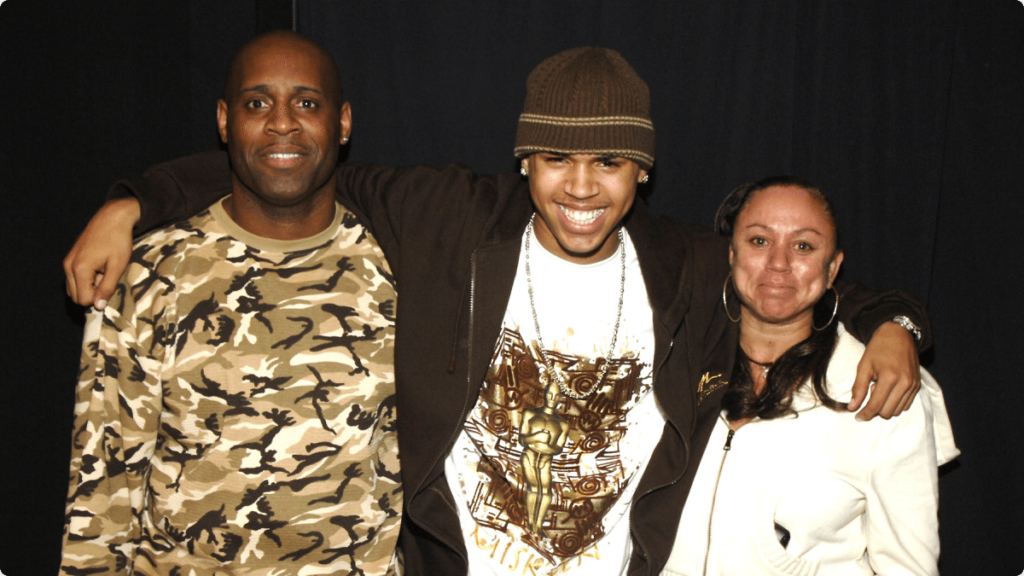 Joyce Hawkins was first married to Chris Brown's father, Clinton Brown. Clinton worked as a correction officer at a prison in Virginia. When their son Chris was about six years old, Joyce and Clinton ended their marriage for reasons that have remained unknown to the public. Following the end of the marriage, Joyce began dating Donnelle Hawkins, who eventually became her second husband.
Chris and Donnelle didn't get along. The famous singer once shared that his stepfather physically abused his mother several times. He said the man terrified him so much that he told his mother he would kill her husband.
However, Donnelle has insisted that there was no case of physical abuse, adding that he only spanked Chris once. According to him, the famous singer was mad at his mother for leaving his father and took it out on him. Donnelle said he tried to be a father figure for Chris, but all his efforts amounted to nothing.
As it is with her first marriage, Joyce Hawkins' second also ended in divorce. Why her second marriage ended is also not known to the public. Much hasn't been learned about her love life since her union with Donnelle hit the rocks.
Joyce Hawkins Is a Mother of Two — She Gave Birth to Chris Brown When She Was 24
Chris Brown's mom gave birth to him on May 5, 1989. This means that she was over 24 years and a half when she gave birth to the singer, who happens to be the youngest of her two children. Before Joyce had Chris with Clinton Brown, she had had Lytrell Bundy with the man. Chris Brown's older sister was born on November 26, 1981, so Joyce was only 17 years old when she had her first child.
Lytrell isn't as popular as her younger brother, but she has a successful career as a banker. Lytrell and Chris are the only kids of Joyce Hawkins, but people have come to wonder if the basketball player, Shannon Brown, is also her child. Shannon is not Joyce's child, and they are not related in any way. The speculations emanated from the fact that Shannon and Chris look alike and bear the same surname.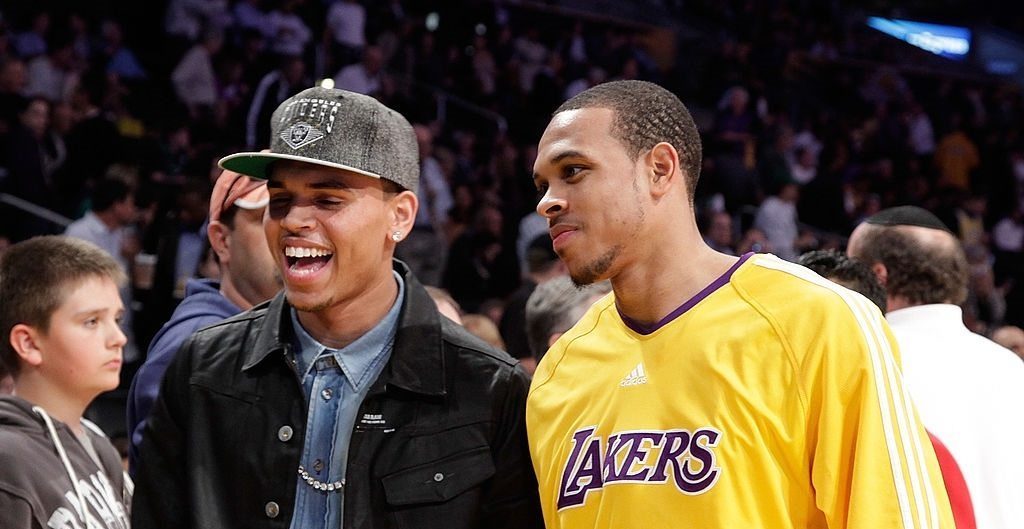 Joyce and Her World Famous Son Have Fallen Out a Few Times, But They Have a Great Relationship
It has been reported several times in the past that the famous singer had fallen out with his mother. An incident that stood out happened sometime in November 2013 when the singer was dismissed from a rehab facility after he threw a rock at his mother's car.
As the story goes, the singer, who was seeing through a 90 days sentence at the rehab facility for anger management, got into an exchange with his mother and became violent after Joyce made statements about how he treats women.
She was referring to Chris' felony assault of his ex-girlfriend, Rihanna. What she said got the singer so angry that he threw a rock at Joyce's car. But this incident is a thing of the past; Chris and Joyce have a great relationship.
Even though their relationship has been tumultuous at some point, they have always loved each other. In recent times, Chris has grown very appreciative of his mother as he realizes that she has his best interest at heart.