The jazz musical genre has thrived in both traditional and popular cultures since its inception in the late 19th and early 20th centuries. This genre of music began among the African American communities in New Orleans, United States of America, and has remained relevant since then.
Chet Baker was a professional singer, composer, jazz trumpeter, and vocalist. The late American jazz musician favored the bebop, West Coast jazz, and cool jazz genres, and for being a force behind some major innovations within the latter genre, he was given the nickname, "prince of cool". One of the greatest jazz musicians of his time, Chet Baker received a lot of attention and praise through the 1950s, especially for albums featuring his vocals and his legacies live on to this day.
Chet Baker's Profile
Name: Chesney Henry Baker Jr.
Date of Birth: December 23, 1929
Age: 93
Place of Birth: Yale, Oklahoma, United States
Occupation: Musician, Singer, Composer
Genres: Cool jazz, bebop, West Coast jazz
Active Years: 1949–1988
Father: Chesney H. Baker Sr.
Mother: Vera Baker
Spouse: Carol Baker (m. 1965–1988)
Children: Missy Baker, Dean Baker, Paul Baker, Chesney Aftab Baker
Date of Death: May 13, 1988 (aged 58)
Place of Death: Amsterdam, Netherlands
Background and Early Career Beginnings of Chet Baker
Chet Baker was born Chesney Henry Baker Jr. on 23 December, 1929 in Yale, Oklahoma in the United States of America. His parents were Chesney Baker Sr. (father) and Vera Moser (mother). His family has a history in music as his father was a professional guitarist while his mother was a pianist, although she worked in a perfume factory. His father played professional guitar until the Great Depression. This caused him to take up a regular job as his guitar career was no longer able to fetch him enough income.
Being the child of parents who were into music, it is no surprise that Chet decided to tow the professional path he did. His music career began in the church. Young Baker sang in the choir of his local church before going professional. His father, on discovering his passion for music, bought him trombone as his first musical instrument but his mother, however, noted that prior to the provision of an instrument, Chet was able to memorize tunes from the radio.
As the trombone was way too big for him to handle, it was replaced with a trumpet and within two weeks of laying his hands on the trumpet, Baker was able to play almost like a professional. He was able to make good music without struggling. His friends saw his musical ability as natural
Baker's family moved to Glendale, California in 1940 when he was aged 10. He enrolled at Glendale High School for his high school education and during his time there, he received lessons in music. However, he eventually left the school at the age of 16 in 1946 and joined the United States Army. Baker was posted to Berlin in Germany and while in the army, he joined the 298th Army Band. Two years down the line, he left the army.
Afterward, he went on to study music theory and harmony at El Camino College, Los Angeles but dropped out in his second year and re-enlisted in the army. Back in the military, he joined the Sixth Army Band at the Presidio in San Francisco. During this period, he spent his spare time at Bop City and the Black Hawk. In 1951 Baker was discharged from the army and he proceeded to build a career in music.
His Professional Music Career
Baker began his professional musical career performing with the late American jazz saxophonists, Vido Muso and Stan Getz. Later on, he was selected by another then-popular and highly influential saxophonist named Charlie Parker for some West Coast engagements. This series of engagements helped sell Chet's incredible talents. His shot at fame finally came when he began sitting in with baritone saxophonist Gerry Mulligan at his Monday night jam sessions at The Haig, a small jazz club on Wilshire Boulevard, Kenmore Street in Hollywood, Los Angeles. Shortly after, they began recording together.
Unlike Dizzy Gillespie and Charlie Parker, Chet and Mulligan played complementary melodies with counterpoints at which they anticipated what the other person would play. Along the line, Mulligan went from performing with only Chet to including two other instrumentalists, making the group a quartet. Subsequently, Chet Baker made it to the spotlight after My Funny Valentine (1952), which includes a solo by him, turned out to be a hit, becoming one of the most popular show tunes of his entire music career. With this, he earned his place in America's entertainment industry, and along with the quartet, he continued to perform at The Haig and also at the popular Los Angeles club known as Tiffany Club.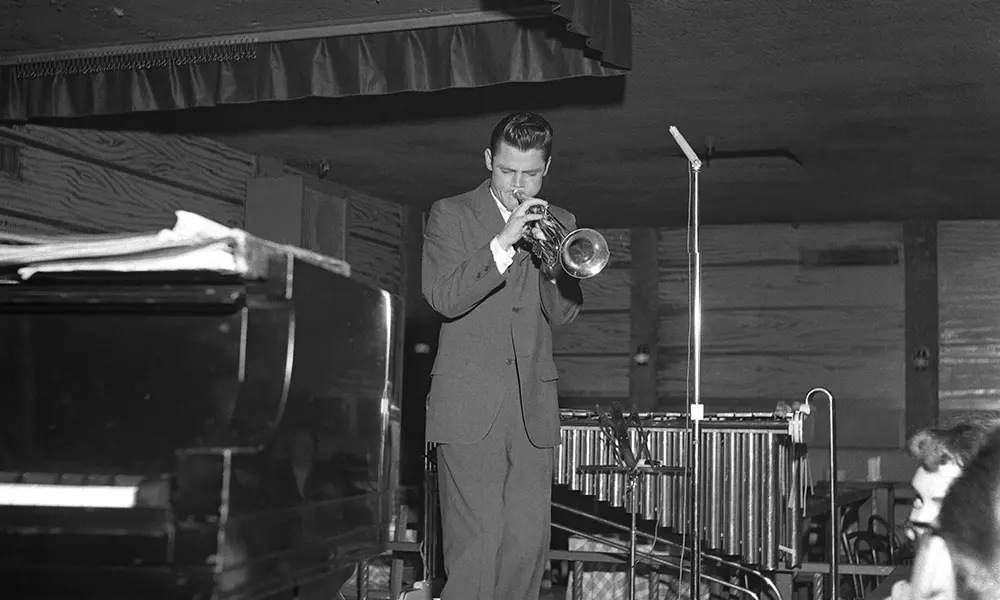 Unfortunately, Gerry Mulligan was arrested on drug charges and imprisoned in mid-1953. His arrest left the quartet without reliable leadership to help it carry on causing Baker to leave. Thereafter, he started his own quartet which comprised of Russ Freeman (pianist), drummers Larry Bunker, Bob Neel, and Shelly Manne; bassists Bob Whitlock, Carson Smith, Joe Mondragon, and Jimmy Bond on rotation.
Baker's quartet experienced incredible success between 1953 and 1956 with the release of hit albums. The album Chet Baker Sings, which was released in 1956 by Pacific Jazz Records, was a monumental success and drew both praises and criticism to Baker. His career peaked at this time with jazz lovers and critics favoring his style and genre over equally established jazz musicians and vocalists.
Having become a household name in the entertainment industry, Baker tried his hands on acting. His charming physical features got the attention of Hollywood Studios and landed him his first movie role in Hell's Horizon, which was released in the fall of 1955. The film was centered on a crew of bombers in the North Korean war. However, choosing music over acting, Baker rejected the offer for a studio contract which could limit his chances of traveling around the world on musical tours and productions.
He continued to produce good music with selected artists of his choice. In 1955, he had a quintet with Fancy Boland in which he did both trumpeting and singing. He recorded Chet Baker in Europe in 1956 after completing a successful eight-month tour of the continent.
Baker returned to Europe in late 1959 where he recorded what eventually came to be known as the Milano Sessions in Italy together with Ezio Leoni and his orchestra.
While in Italy, Chet got arrested for being in possession of illegal drugs and was subsequently jailed in Lucca. Leoni and his team had to work with a prison warden to communicate with Baker for their recording. In the later years of his career (the 1960s), Baker played the flugelhorn, trumpet-like instrument, and recorded West Coast jazz. He returned to acting in 1963, playing himself in the British movie, Stolen Hours.
His Awards and Honours
1987: Baker's induction into Big Band & Jazz Hall of Fame.
1989: Baker was elected to Down Beat Magazine's Jazz Hall of Fame.
1991: Induction into Oklahoma Jazz Hall of Fame.
2001: Induction into Grammy Hall of Fame for Chet Baker Sings
2005: Oklahoma Governor, Brad Henry proclaimed July 2nd as Chet Baker Day.
2007: The Mayor of the City of Tulsa, Kathy Taylor, proclaimed Dec. 23 as Chet Baker Day.
2015: Oklahoma held an inaugural Baker Jazz Festival in honor of Chet Baker.
2018: Forlì Jazz Festival held in Italy in honor of Chet Baker to mark 30 years of his death
Chet's Legacies
Baker may have had a troubled life and career, but all that notwithstanding, he did make a name for himself and left lasting footprints in the sands of time. The numerous pieces of literature on his life and career attest to his greatness even decades after his death. He is believed to have recorded about 100 albums by the time of his death. Most of these albums were very successful. His My Funny Valentine continues to entertain jazz lovers to date.
Baker was dubbed 'The Prince of Cool' for his immense contribution to jazz music which had a significant impact on the Cool Jazz subgenre. His distinctive fragile voice and style set him apart from his contemporaries and accounts for much of his career success. His success was so tremendous that it earned cult-like followership. While some fans revered him for the good music he made others did his lifestyle.
Literature, films, and documentaries on Chet Baker became so popular that some won awards. Such writings include William Claxton's "Young Chet: The Young Chet Baker", James Gavin's "Deep in a Dream—The Long Night of Chet Baker", Matthew Ruddick's "Funny Valentine, and "As Though I Had Wings" in which Baker's unfinished memoirs were published with an introduction by his third wife, Carol Baker.
Countless films have emerged in honor of Baker's enduring legacies. A fashion photographer, Bruce Weber, produced a documentary, Let's Get Lost, on Baker in 1988 shortly after his death. This helped spike Baker's popularity albeit posthumous. The Academy Award-nominated documentary, which was shot in black and white, consists of interviews with his family, friends, associates in the music industry, female friends, footage from his early life, and interviews he granted in his final years.
The documentary presented Baker as a 1950s cultural icon before proceeding to shed light on his later life as a drug addict. However, this piece did not sit well with Jeroen De Valk who in his book "Chet Baker: His Life and Music," criticized Weber's work. He argued that the film's portrayal of the legendary artist as some washed-up figure did not do justice to his career achievements. De Valk was not alone on this take on the documentary, which for many, did not feature the highlights of Baker's career.
Another film about the life of the jazz star is the 2005 piece, Born to Be Blue. The film recounted his life and career in the late 1960s, a time in which he enjoyed immense popularity for his hit songs and drug addiction. Ethan Hawke played Baker in the movie. Additionally, in 2018, the movie, My Foolish Heart was released. Also based on Chet Baker's life, actor Steve Walls portrayed him. There is also playwright James O'Reilly's Time after Time: The Chet Baker Project with which he toured Canada in 2001.
The jazz musician's legacies have been carried on by fans and fellow musicians. In 1991, American singer/songwriter David Wilcox added Baker's Unsung Swan Song in his album Home Again. Also in 2012, The Book of Chet was recorded by vocalist Luciana Souza. In 2013, Eliane Elias, a Brazilian jazz pianist, dedicated her album I Thought About You to Baker. The Australian musician, Nick Murphy, goes by the stage name Chet Faker because he sees the late jazz icon as an artist to look up to.
The Jazz Musician Had Drug Issues, Which Eventually Led to His Death
The phenomenal musician breathed his last on 13 May 1988 in Amsterdam, Netherlands, at the age of 58. Prior to his tragic death, the music star's life was a troubled one. Baker battled severe drug addictions. He was heavily on cocaine and heroin and he is believed to have started using heroin around 1957. This pact with harmful drugs had a serious impact on his life and career. It made his life unstable as he often found himself in legal battles arising from drug-related issues.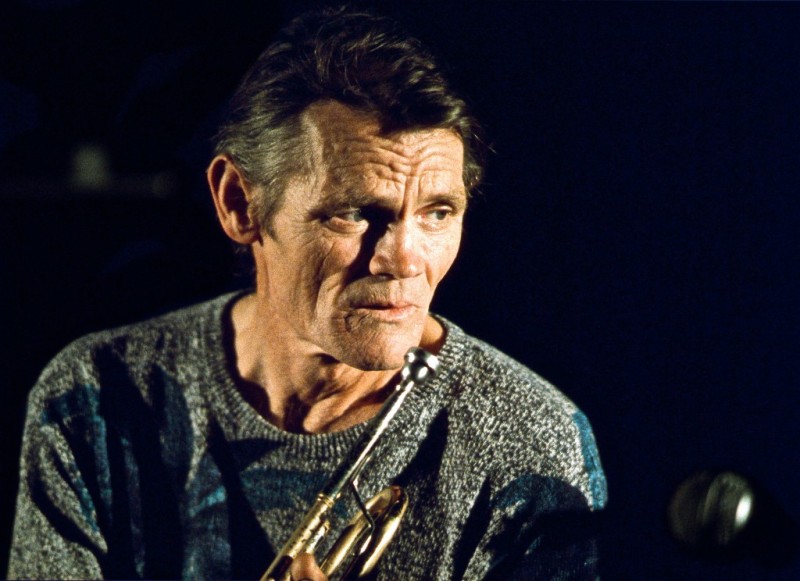 Baker served several jail terms and was sometimes confined for drug-related offenses. As mentioned before, he was jailed in Italy in the 1960s during the recording of the Milano Sessions. He fled his homeland (United States) to Europe at some point to avoid confrontations with US law enforcement agents. His battle with drug addiction also led to his deportation from Germany back to the United States after getting into trouble with the law for the second time on charges of drug offenses.
Back in the United States, Baker moved to Milpitas, California. There, he spent his time performing at San Francisco and San Jose when he was not serving a jail term. This addiction impacted his finances too. He is said to have had to spawn his musical instruments for drugs and at some point had to take up a job as a pump attendant after a rumored street fight left him with broken teeth and ruined embouchure. This damage made it difficult for him to play the trumpet, thus, the need for a job to help finance his drug addiction. He, however, retrained his embouchure and bounced back to his music career.
Having gotten his groove back, Baker moved to New York to record and perform with Jim Hall. As his career picked up he returned to Europe in the 1970s and with the help of his friend Diane Vavra, he was able to get back on his feet and made great records and performances within this period. Most of the records he did within this period were considered to be his top hits. Unfortunately, he was never able to sort out his addiction problems.
Baker died from what is believed to be an accident. He was found dead on the street beneath the window of his room at Hotel Prins Hendrik, Amsterdam, Netherlands. He is believed to have fallen to his death through the window after a drug overdose as both cocaine and heroin were found in his body and hotel room.