If you have not noticed him for his to-die -for accent then you must have noticed him for his chiseled good looks; so, though today may be all about Charlie Hunnam's height, weight, and body measurements, it would not be a bad idea to check out some cool facts about the star himself.
See also: Hugh Jackman's Height, Weight And Body Measurements
He was born Charles Matthew Hunnam on 10 April 1980 in Newcastle upon Tyne, England.
The star was born into the family of William "Billy" Hunnam (1952–2013), a gangster and scrap metal merchant, and Jane (Bell) Hunnam, a business owner.
Most people have mainstream stories about how they got their big break, Charlie actually made no effort. He was doing some Christmas shopping while being tipsy and he ended up attracting the right kind of attention from the production manager for a kids show called Byker Grove.
The star is among the 15-20 % of the population that is dyslexic.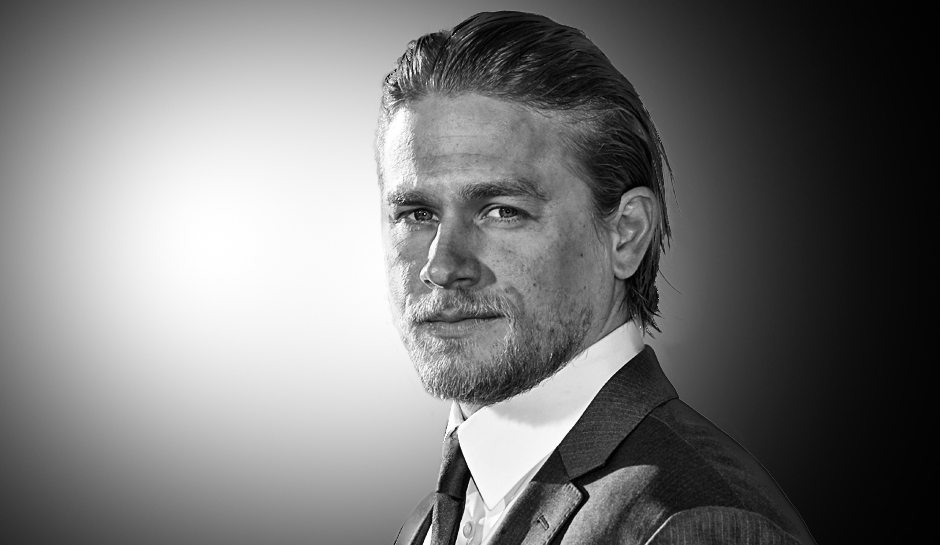 He almost played the part of Christian Grey but had to give it up due to his very tight schedule… he admitted that he would not be overjoyed while watching the movie, seeing as he was meant to be the lead man.
He considers Jamie Bell and Anne Hathaway as his best friends.
It's not just acting that he has in his portfolio, the star also dabbled in a little bit of modeling, in 2005, he was the face of Emporio Armani's campaign.
This is for the ladies out there who are currently swooning over the Adonis-like actor, he's taken guys and it seems like this one might stick. He has been dating Morgana McNelis, a jewelry designer, whom he met in 2007.
That is not his first rodeo though, the star was once married to the actress Katherine Towne whom he met on the set of Dawson's Creek. Their three-year marriage ended in 2002.
Well, that's enough facts about the stud, let's move on to the topic at hand beginning with Charlie Hunnam's height.
See also: Ryan Gosling's Height, Weight And Body Measurements
Charlie Hunnam's Height
He is evidently one fine specimen of a man, all 6 feet and an inch of him. Yup, you heard us right, the star is very much on the tall side. He may not be a big guy or look like one at all, but to all who have eyes he is not a small guy either.
Most people are using his 'height' in the TV show Sons Of Anarchy as a yardstick to determine his height actuality, so that portrays him as being shorter than he actually is. Isn't that always the case with celebrity heights, a few people believe it and the majority is constantly trying to debunk the listed height. They can't be blamed though, seeing as height has become a major issue in Hollywood and global media as a whole.
Whether we can attribute the confusion to his stature or his long legs, we always stand by the listed height. Here is a list of notable celebrities who share Charlie Hunnam's height. Keanu Reeves, Alan Rickman, Cristiano Ronaldo, Robert Pattinson, Robbie Williams and Bill Clinton all stand as tall as the star.
See also: Tom Brady Wife, Ex-wife, Ex-girlfriend
Charlie Hunnam's Weight
There is no doubt in our hearts when we say that the star is in perfect shape, have you looked ay him lately. Men probably aspire to have that body, while women swoon over him. In fact, that last part is so true in the sense that the star recently had to take to social media to defend his girlfriend from a handful of his fans who happened to be cyber bullies. He really put them in their place in the most polite way possible.
Well, back to the topic of the star's weight, it is listed as 82 kilograms and he makes every bit of it look amazing. Surprisingly, he does not have a trainer, he considers gym time as 'me time' and occasionally likes to work out stoned. Nevertheless, he has a good relationship with the gym and exercise as a whole. Seeing as he practically grew up in the public eye, it is definitely amazing to see how his body has transformed for the better over the years.
Charlie Hunnam's Body Measurements
In addition to Charlie Hunnam's height and weight, here is a summary of his body measurements.
Height: 6 foot 1
Weight: 82 kilograms
Chest: 46 inches
Waist: 34 inches
Biceps: 16 inches
Shoe/Feet Size: 9 US, 42 EU, 8.5 UK