Born into a large family from Charlemagne, Quebec, a little town 50 kilometers from Montréal. She was the 14th child of Thérèse Tanguay and Adhémar Dion. The singer describes her family comprising of her father, mother, 9 sisters and 4 brothers, as a humble one of modest means, but never lacked for love
Celine Dion is a renowned singer-songwriter and actress. She is popular across the globe for her soul-stirring love songs. With over 25 albums and more than 250 songs to her credit, Dion has become an icon in the music industry.
Even as she is no longer as active as she was, she has remained relevant, thanks to the deep, real-life meanings that characterize her songs. Being human, Celine has had her share of turbulence and sorrow. Here's a look at her family life since her husband passed on.
Celine Dion At A Glance
The Circumstances Surrounding Celine Dion's Husband Death
Celine Dion lost her husband René Angélil (b. Jan. 16, 1942) in 2016. Angelil was a Canadian singer, music producer, and talent manager. He first came in contact with Dion in 1980 after her brother Michael sent her song to the producer.
Angelil instantly fell in love with Dion's voice and accepted to manage her; they subsequently started dating in 1987, got engaged in 1991, and married on December 17, 1994. At the time, Celine was 26 while Rene was 52.
Dion and Angelil had a meaningful love life, although it was not without challenges. As her husband also served as her manager almost throughout the union, Celine had a tough time combining business and family life. Also, the wide age difference between the couple came with its peculiar hiccups.
After twenty-one years of eventful union, Rene Angelil kicked the bucket at 73. He died of throat cancer which he initially battled and conquered in 1999. It, however, resurfaced in December 2013 and eventually claimed his life on the 14th of January 2016. He died at their home in Las Vegas.
Rene was bedridden for the two years that preceded his death. While he received a series of treatments and surgeries in the fight against cancer, Celine was all by his side. The couple had three sons together: René-Charles (b. Jan. 2001) and twins, Eddy and Nelson (b. Oct. 2010).
What Has She Been Up To Since Rene's Passing?
Following her husband's death, Celine Dion became the exclusive owner and overseer of her companies (CDA Productions and Les Productions Feeling) which she previously managed with her husband. In addition to the responsibilities late Rene Angelil left behind, Celine Dion had to deal with missing her husband dearly, both in her career and family life.
Speaking in an interview with Today on September 18, 2019, the musician revealed that her album Courage was the first English language collection she made and released without her husband's company and assistance.
The album she said, represents her ability to go on despite the daunting experience of losing her husband, manager, as well as her kids losing their father. On June 8, 2019, Celine without Rene, ended her epic 16-year Las Vegas residency which she started with him.
Where Is Celine Dion Now?
Following the end of her Las Vegas residency, Dion returned to her hometown (Quebec, Canada) to enjoy a short leave after which she kicked off a world tour in promotion of her album, Courage.
She started the tour right in Quebec City on September 18, 2019, before taking it to other cities of the world. The Courage World Tour is set to end in 2020, on the same date it started.
Meanwhile, Celine Dion has continued to pay tribute to her late husband, always making it clear he was the only man she ever loved. She never fails to celebrate Rene's memory on every anniversary of his death.
Facts You Should Know About Her Kids
Celine Dion has lived with her family in Las Vegas since 2003. Despite her busy schedule, the singer gives a good part of her time to raising her three sons.
Her oldest son Rene-Charles is already taking the path of his parents' career in music. However, he doesn't want to ride on her mother's fame. This explains why he made a significant shift to rap music and has been rapping under the pseudonym of Big Tip.
Some of the songs he has to his credit so far include "The Apple", "Never Stop", "The Kid", and "Catwalks". Interestingly, his mother wasn't aware of what he's been up to until 2018 when Catwalks topped the Canadian SoundCloud R&B charts. Rene-Charles' social media presence is also expanding gradually. The budding rapper has already garnered thousands of followers on Instagram.
In addition to music, Rene-Charles is also an avid hockey player. Aside from playing for fun, he once played for the Nevada Storm Midget AA. Celine is also a keen fan of hockey and enjoys being at her son's games. As for Eddy and Nelson, they are still enjoying their mum's upbringing and care.
Who Is Celine Dion's New Boyfriend Pepe Munoz?
Reports started emerging in 2017 that Celine Dion is going out with one of her backup dancers and stylist, Pepe Munoz. The speculation emanated from the intimate demeanor the press and paparazzi captured the duo in. It was claimed that Munoz is gradually taking over and controlling Dion's life and career.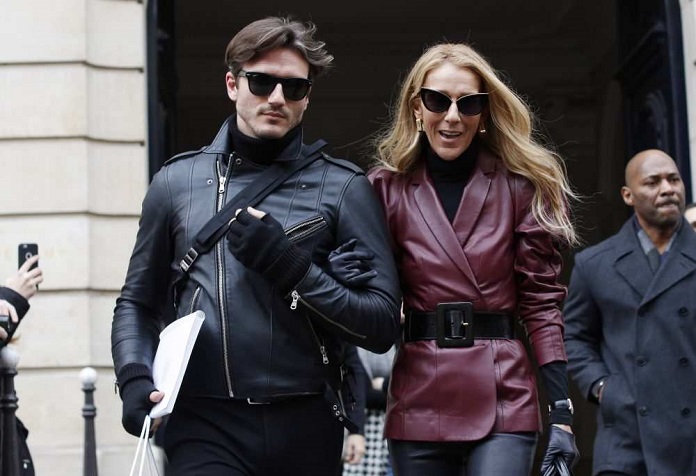 But speaking in an interview with The Sun's Dan Wooton in September 2019, Celine Dion refuted the claims. She stated she was not dating anyone and pointed out that Pepe is just her best friend.
Although she denied dating Munoz, the singer admitted that she goes out with him and does such intimate things like hugging and holding hands which the public is seeing and talking about. She also added that she doesn't mind if people think they are a pair because Pepe "is a cute gentleman".
Dion also made it clear in another September 2019 interview with Today that she is not yet ready to date. Nonetheless, she owned up to the fact that she misses romantic experiences such as being touched, hugged, kissed and told she looks good.
Earlier in April 2019, Celine said Pepe's physical intimacy helped to make up for all she has missed for a long while which in turn did a lot for her mental and spiritual health. According to her, she can't date Munoz because he's gay.