Caleb Logan Bratayley was a YouTube personality who lived from 13 July 2002 to 1 October 2015. He is best remembered as the oldest of the three siblings on the well-known YouTube channel Bratayley.
In this era of social media, many families share their daily life activities with the public on diverse social networking sites, especially YouTube. In 2008, the Shaytards were the best-known family of vloggers, but of recent, Bratayley gained dominance. Billy and Katie LeBlanc became famously known for sharing ordinary but authentic life activities of their kids; Caleb Logan, Annie and Hayley LeBlanc, and together, they are known as the Bratayley.
Initially, their intention was to share their video contents with friends and extended family who are at a distance. Interestingly, the video caught the attention of more people than they could imagine, who then turned from being regular visitors to faithful subscribers. Their YouTube channel now stands tall with a count of over seven million subscribers.
Having begun family vlogging in 2010, the then family of five gained mainstream media attention following the sudden death of their son, Caleb Logan in 2015. Now, let's take a look at the life and death of the young YouTuber whose life was cut short in his early teens.
Summary of Caleb Logan's Biography
Full name: Caleb Logan Bratayley
Gender: Male
Date of birth: 13 July 2002
Place of Birth: Georgia, United States
Date of Death: 1 October 2015
Place of Death: Severna Park, Maryland, United States
Cause of Death: Undetected heart ailment called hypertrophic cardiomyopathy,
Caleb Logan's Age at Death: 13
Ethnicity: White
Nationality: American
Zodiac Sign: Cancer
Caleb Logan's Parents: Billy LeBlanc and Katie LeBlanc
Siblings: 

Jules Leblanc

Famous for: Being

the oldest of the three siblings on the well-known YouTube channel Bratayley

Caleb Logan's Instagram: caleblablanc
Who Was Caleb Logan?
The young star was the oldest child of his parents, Billy and Katie LeBlanc. He arrived into the world in Georgia, on the 13th of July 2002. Although he was popularly known as Caleb Bratayley, his real name was Caleb Logan LeBlanc. He had two younger siblings; sisters named Annie and Hayley LeBlanc.
Regarding his education, Caleb Logan didn't attend any conventional institution as he was homeschooled alongside his siblings. He was an ardent sports lover and a member of a baseball team where he wore jersey No. 7.
During his lifetime, Caleb, also known as Baked Potato, was a loving and caring young lad with a charming personality that endeared him to many who regularly visit the Bratayley YouTube channel.
Caleb Logan's Fact Card
What Was He Known For?
In 2008, Billy LeBlanc and his wife created a YouTube channel called Acroanna for their first daughter Annie, a gymnastics enthusiast in her early years. Later in 2010, the couple created the Bratayley channel for their second daughter, Hayley, as the pseudonym means Brat and Hayley. Along the line, the family started vlogging about their daily activities on the channel.
They began creating at least one new video on a daily basis that showcases their normal everyday life such as having breakfast, trampolining, playing baseball, baking, getting a haircut, and family trips as well. As their family vlogging gained attention, Caleb Logan became the YouTube star of the family.
He often showcased on their videos, his fun-loving qualities, especially his love and immense care towards his sisters. He was full of wits and vivacity which got their fans glued to their video contents, as their number of views skyrocketed with each passing day. The internet personality was also known as the creator of the I am Baked Potato song that was played at the end of every video upload on the Bratayley channel.
Career Achievements
Despite his young age, Caleb Logan created several YouTube channels which he was running at the time of his demise. He had a special interest in gameplay videos, especially Minecraft that he usually uploaded on his Blazenoutlaws channel. FlimsyArrow is another one of his channels where he posted how to play the Minecraft video game, and it has garnered more than 100 subscribers.
Along with his sisters, Caleb created another YouTube channel called OMMyGoshTV and therein, they interact with their fans. Following his works on the Bratayley, the channel gained wide recognition as it now has over 7 million subscribers with more than one billion total views. The youngster's extraordinary talent also got him associated with Disney owned company, Maker Studios.
He was enriched by the media company, having been paid for opening Star Wars merchandise on camera; a project which took him to Sydney, Australia, where he live-streamed the event. Apparently, Caleb Logan was a YouTube star as he strived to make impressive marks on the social networking platform during his short-lived life.
Caleb Logan's Cause of Death Revealed
Having been hale and hearty in what appeared to be his last video on Bratayley, Caleb Logan's death came as a great shock to everyone who knew him. The video was created a day prior to his demise. It displayed where vivacious Caleb was talking to his future self. Tragically, the youngster succumbed to hypertrophic cardiomyopathy on 1st October 2015.
The heart defect causes the heart muscle to become abnormally thick and thus, leading to difficulty in the pumping of blood by the heart. The aliment has been explained by his family to be hereditary. As such, his two sisters were tested and their hearts appeared to be normal.
In order for his fans who were grieved about his sudden departure to have a feel of what his memorial service was like, a portion of it was live-streamed on some social media platforms.
This seemingly innocent act was heavily criticized on the media by many who deemed it inappropriate. Caleb's death also attracted a backlash against the family as some people believed that it was quite suspicious, even though they were clarified by a medical examiner who stated that the YouTuber died from natural causes.
Meet Caleb Logan's Family Members
Caleb Logan's father, Billy LeBlanc, is a United States Naval officer who also works as a producer. His production credits include short videos and TV series like Hotel Du Loone, Holiday Spectacular, Annie LeBlanc: Your Hands, Chicken Girls and The Halo Project. More so, he works as a narrator in some of their videos uploaded on the Bratayley and has equally appeared in quite a few.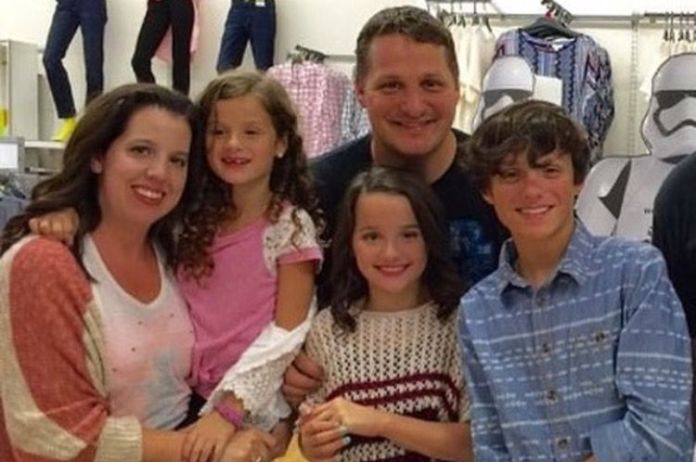 He had previously garnered experience at Blockbuster Video where he got acquainted with the matriarch of the Bratayley family, Katie LeBlanc, who also works as a producer. Katie contributes to the filming, editing and uploads of their video content. Sadly, Caleb's parents got separated in late 2019 and this will certainly affect their family vlogging.
Caleb Logan's sisters, Annie and Hayley are now well-known internet personalities as they never allowed their brother's death to put an end to their works on the internet for which they have attained worldwide fame. Annie, who was born Julianna Grace LeBlanc on 5th December 2004, is an actress, singer and YouTuber. Her YouTube channel, Annie LeBlanc has more than three million subscribers.
She released a compilation album titled 'Lollipop' in May 2018. Some of her singles include 'Little Things', 'Play Nice' and 'Utopia'. As an actress, Annie has starred in We Are Savvy, Chicken Girls: The Movie, Spring Breakaway, Overnights and Mani. She is a recipient of the Shorty Award and Teen Choice Award.
Hayley Noelle LeBlanc, on the other hand, was born on 2nd September 2008. She is a gymnast and also an actress who has made appearances in web series such as Mani, Chicken Girls and Hotel Du Loone. In 2018, Hayley launched a YouTube channel known as Jam JR. She additionally has a huge fan following on social media as her Instagram handle has more than three million followers.