Jasmine Williams is the wife of an American stand-up comedian and actor, Brad Williams. The couple has been married since 2017 and are now parents to a daughter named Elway Williams. Jasmine Williams is also skilled in Tae Kwon Do and other related sports
Biography and Profile Summary of Jasmine Williams  
Birth Name: Jasmine Gong
Nationality: American
Place of Birth: Undetermined
Date of Birth: N/A
Age: N/A
Occupation: Martial Artist
Husband: Brad Williams
Duration of Marriage: 2017 – Present
Children: One Daughter (

Elway

Williams)

Height: 5 Feet 6 Inches
Early Life and Family Background of Brad Williams' Wife
Before she became known as Jasmine Williams, the wife of a famous American actor and comedian, Brad Williams' wife went by Jasmine Gong and that's just about all that is known about the family she hails from – that, and the fact that she is half Asian (Chinese). You wouldn't have to search hard to find that her husband is 39 years old and was born in Orange, California on the 13th of January 1984.
It is also known that he attended Sunny Hills High School, a public high school located in Fullerton, also in California. After that, he proceeded to the University of Southern California but as fate would have it, dropped out to focus on building a career in acting and comedy. As he became famous, more facts about his childhood and personal life came to light. Sadly, the same can't be said about his wife.
Jasmine's claim to fame is her relationship with Brad and she isn't someone that covets publicity. This has made it difficult to learn facts about her upbringing, family background, and information of that sort. Even her date of birth, where she was born, and the schools she attended are yet to be revealed. Nonetheless, from the pictures of her family that have been seen online, one can conclude she was raised in a loving and supportive household.
Jasmine Williams Is a Mixed Martial Artist and Works As a Tae Kwon Do Instructor
One of the fascinating facts about Brad Williams is that he is married to someone who can give him the beating of his life – don't be too critical of that assertion, he has joked about that several times. Many things may not be known about Jasmine William's early life but we can confirm she is a mixed martial artist. As culled from one of her husband's comedic materials, she has at least three different black belts in martial arts and was once ranked No. 2 in America in Tae Kwon Do.
Various reports have it that Jasmine is a fourth-degree belt holder in Tae Kwon Do. Apart from that, she is also versed in other styles of mixed martial art, from Eskabo Daan to Hapkido, Judo, and Arnis. It is said that she currently works as a Tae Kwon Do teacher in a mixed martial arts club she runs at Jefferson Elementary.
In addition to that, she trains people at other martial arts clubs in San Francisco. Jasmine is good at what she does. Amongst other things she has accomplished in the field, she won double gold medals in the junior category of the National Tea Kwon Do Olympics competition; this was back in 2006.
The Couple Met Through a Dating App Called Feeld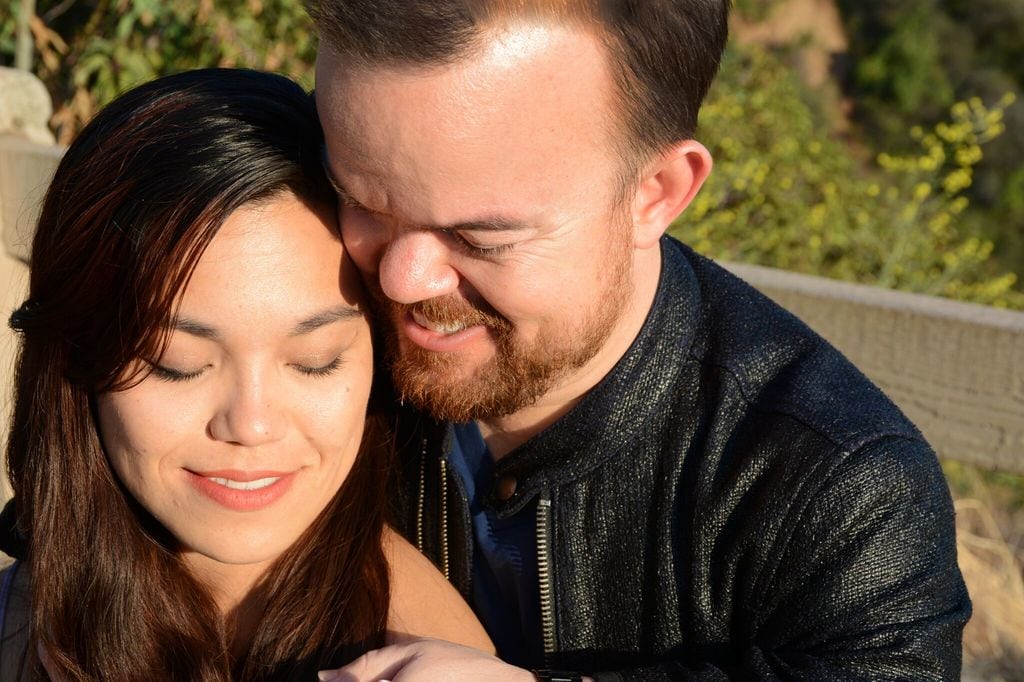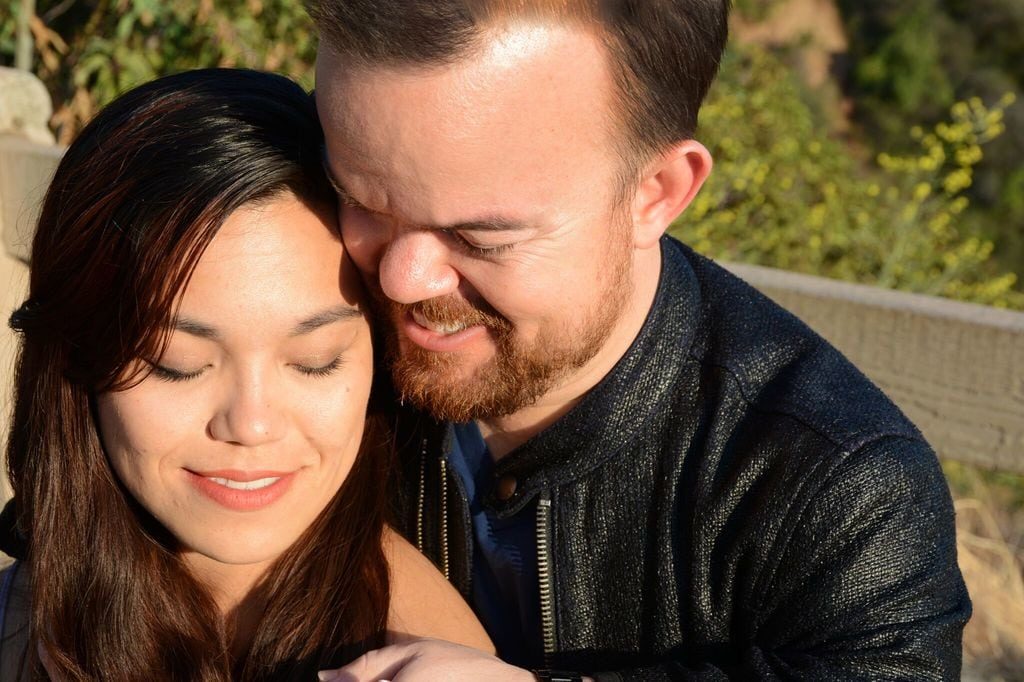 Released in 2014, Feeld has gained quite a reputation as a reliable location-based app that connects people who are interested in anything from casual sex to swinging, polyamory, and other alternative sexual experience.
The comedian wanted to have a threesome with two women and utilized the app. One of the women was Jasmine and she happens to be the only one to show up for the sexual experience. They got talking, fell in love, and that sealed their fate.
While it is hard to tell when they began dating, their relationship has been a unique and interesting one. Some reports claim that they engaged in as much as 13 threesomes within the first three years of their relationship.
Brad and Jasmine Williams Got Married In 2017 and Welcomed Their First Child In 2020
A few years into their relationship, the two were convinced they were meant for each other and decided to get married. They officially became life partners sometime in 2017 when they exchanged marital vows. From what we learned, the wedding happened somewhere in Los Angeles.
Over two years into their marriage, the couple welcomed their first child, a daughter named Elway Williams. She was named after John Elway, a former American football player who spent his entire career with the Denver Broncos. 
As far as the public knows, the Brad and Jasmine marriage has flourished because they truly love each other. The fact that Brad is a dwarf isn't an issue for Jasmine. In fact, she didn't tell her parents she was dating a dwarf when she brought him home to meet them. Their daughter, in Brad's words, is an "Asian dwarf baby".
Being the spouse of a famous figure is one of the easiest ways to gain popularity and that's the story of Jasmine Williams. While you will get to learn more about her in this piece, her husband is someone you are probably familiar with.
Brad stands out amongst other American stand-up comedians cum actors not only because of his unique brand of entertainment but also because of his physique. The entertainer was born with achondroplasia, a type of dwarfism. He is one of the least tall figures in Hollywood but he has an enormous gift of humor which has won him the admiration of many people in America and beyond.
As it is with most celebrated figures, Brad's fame has rubbed off on the people around him, especially his immediate family. For reasons that are quite obvious, it is a big deal for people that a man of his size is married to a woman significantly taller than him.
The fact that he has a happy home with a wife who seems to be genuinely in love with him has left a lot of people even more curious about Jasmine Williams. Not many people have the will to look beyond the physical shortcomings of a potential spouse. So, Jasmine deserves every bit of the admiration she gets for being a decent human, even though she has been somewhat evasive of the limelight.