How Tall is Brad Pitt? Brad Pitt's height is just a few centimeters shy of 6 feet and weighs 78 kg.
With Brad Pitt being almost 6 feet tall, why would there be conversations about his height? The Mr. and Mrs. Smith lead actor's height has been the topic of discussion among many movie fanatics. Over the years, movie critics have argued that he isn't as tall as we believe him to be. Discussions about the actor's height dominated the entertainment gossip for much of the early 2000s. It was said that the 6 foot (sometimes more) appearance Brad gave off was only a result of his outstanding posture. In his prime, you could never catch Brad slouching. It was also believed that he wore certain kinds of shoes to appear taller than his colleagues.
There was especial interest in Brad Pitt's height primarily because he was the prime symbol of male sex appeal, even making him the first to be named the 'Sexiest Man Alive' in 1995 and then in 2000. Critics suggested that he wasn't tall enough to deserve that title and as expected, that didn't go down too well with lovers of the superstar actor who reportedly took to blogs to defend Brad's height. It looked like it was unfathomable at the time for anybody less than a particular height to be deemed the World's Sexiest Man. And this type of thinking is quite problematic because it implies that shorter men are actually discriminated against and thus, might be responsible for the heightism that is rampant in certain industries, especially Hollywood.
Another thing that got people interested in Brad Pitt's height was his seeming obsession with it, which was worrisome to critics who wondered why a man who was obviously above average in height would continue to wear height insoles so he could tower over his colleagues. An unreported source said that Brad hated feeling like he had "missed" the mark and as someone who believes that height made for more "striking visuals", it's not hard to deduce why he might have been insecure about his height.
Exactly How Tall is Brad Pitt?
As it stands now, no one knows for sure how tall Brad Pitt is except himself and his close pals, maybe. A newspaper article on the Washington Post has once been quoted as saying that people had seen the talented actor pen down 5 feet 10 inches as his height on an audition form. Meanwhile, before he became an A-list actor at the age of 24, he also wrote in a teen magazine profile that he was 5 feet 11 inches tall.
However, airing his view on a writeup about Pitt's height on celebheights.com on the 18th of October 2021, a commentator named Pierre said a real 5 feet 11 inches guy with the shoes worn by Brad Pitt in the picture here, would look 6 feet 2 inches, which was not the case with the actor. He also argued that if the actor was truly 5′ 11", he would have looked taller than in this second picture where he is seen walking side by side with 5′ 9" Robert Redford. But despite his shoes, which were more advantageous than Robert's, and also the camera advantage he had over him, he still didn't look very much taller than him. A vast majority of people on the platform seemed to believe that Brad is at least 5′ 10″.
Actor George Clooney even once spoke on the issue of Pitt's height joking, saying; "He's tall. He's like 6'11". It's irritating." Whatever the case though, the truth remains that the Oklahoma native stands just a few centimeters below 6 feet which makes him slightly taller than the average American white male who is estimated to have a height of just about 5 feet 9 inches.
Brad Has Had A Flourishing Hollywood Career
Believe it or not, there was a time Brad Pitt was not one of the most famous entertainers alive. He was born William Bradley Pitt, on December 18, 1963, in Shawnee, Oklahoma. His father, Bill Pitt, owned a trucking company and his mother was a school counselor. He is the eldest of three children and his siblings are Douglas Pitt (brother) and Julie Pitt (sister). His family later moved to Springfield, Missouri and that is where he was raised.
After high school, he went to the University of Missouri to study Journalism but dropped out a few weeks to graduation to pursue a career in film. He moved to Los Angeles not too long after and began taking acting classes while working part-time. Brad's big break came when he accompanied a friend for an audition and ended up being picked over his friend. Since then, he has been a regular face on the big screen thanks to his intensely attractive physical features and his unconventional roles in movies. He is best known for movies like Fight Club, Ocean's Eight, Mr. and Mrs. Smith, and 12 Years a Slave.
So far, the 59-year-old has won two Academy Awards, two Golden Globe Awards, one Emmy, and two British Academy Awards. Overall, he has had a very impressive career.
Why Does Brad Pitt Look So Tall in Moneyball?
In this Bennett Miller's adaptation of Michael Lewis' novel of the same name, Brad Pitt takes on the role of Billie Beane, manager of a baseball club called Oakland A. Critics picked up on the fact that he appeared over 6 feet tall in most of the scenes. Doubling as a coach and sports salesman, Pitt could be seen driving power meetings, trying to negotiate better deals for his players. In a particular scene of him at an executive meeting, Brad appeared to dwarf everyone at that table even while seated.
It's not so hard to believe that a lot of the actor's larger-than-life qualities might have been engineered by the cameras. With strategic poses, angles, and lighting, anything is possible. And this certainly appeared to be the case with Moneyball.
Brad Pitt's Height Compared To The Average Person In Hollywood
Hollywood is notorious for hiring mostly people with the most immaculate physical features. Perfectly shaped faces, well-defined aquiline noses, broad shoulders (for the men), and overall over-the-top attractiveness, make up the characteristics of many famous actors. The average height for men in the industry is pegged at 5 feet 10 inches while that of women is placed at 5 feet 5 inches. At a height of 5′ 10" (if that's correct), Brad stands at exactly the same height as an average Hollywood actor.
How Tall is Brad Pitt Compared To Other Celebrities?
Matt Damon and Brad Pitt's Height Compared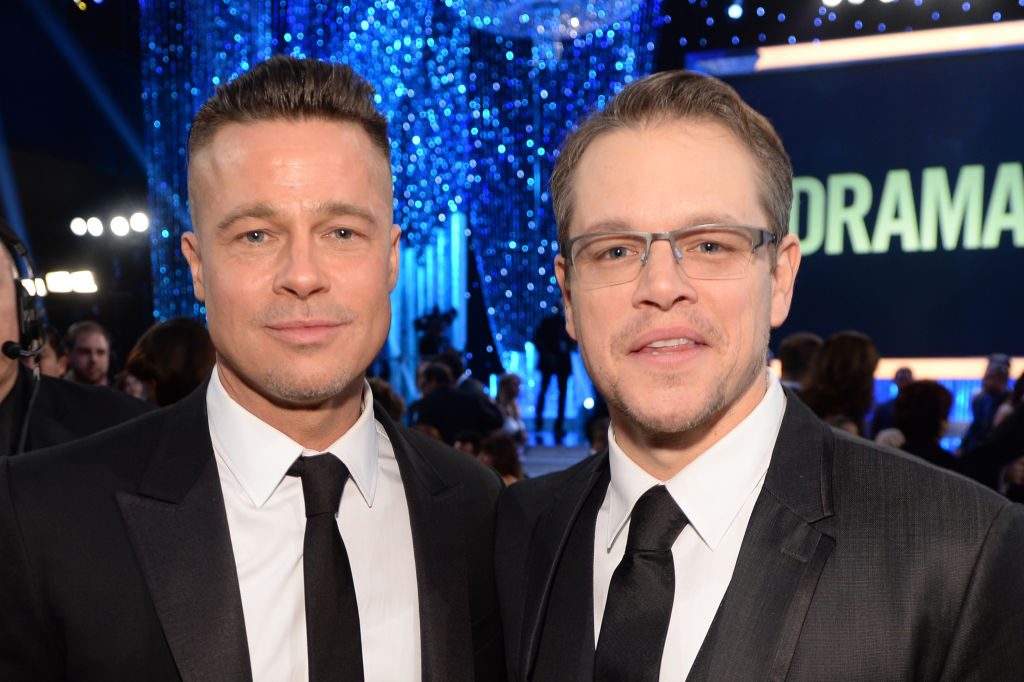 Matt Damon is 5 feet 10 inches tall, the standard height for Hollywood male celebrities. You might know him as the lead actor of the Jason Bourne series. He stands at just the same height as Brad Pitt unless Brad decides to wear his famous elevator shoes.
Brad Pitt's Height and Jennifer Aniston's Height Compared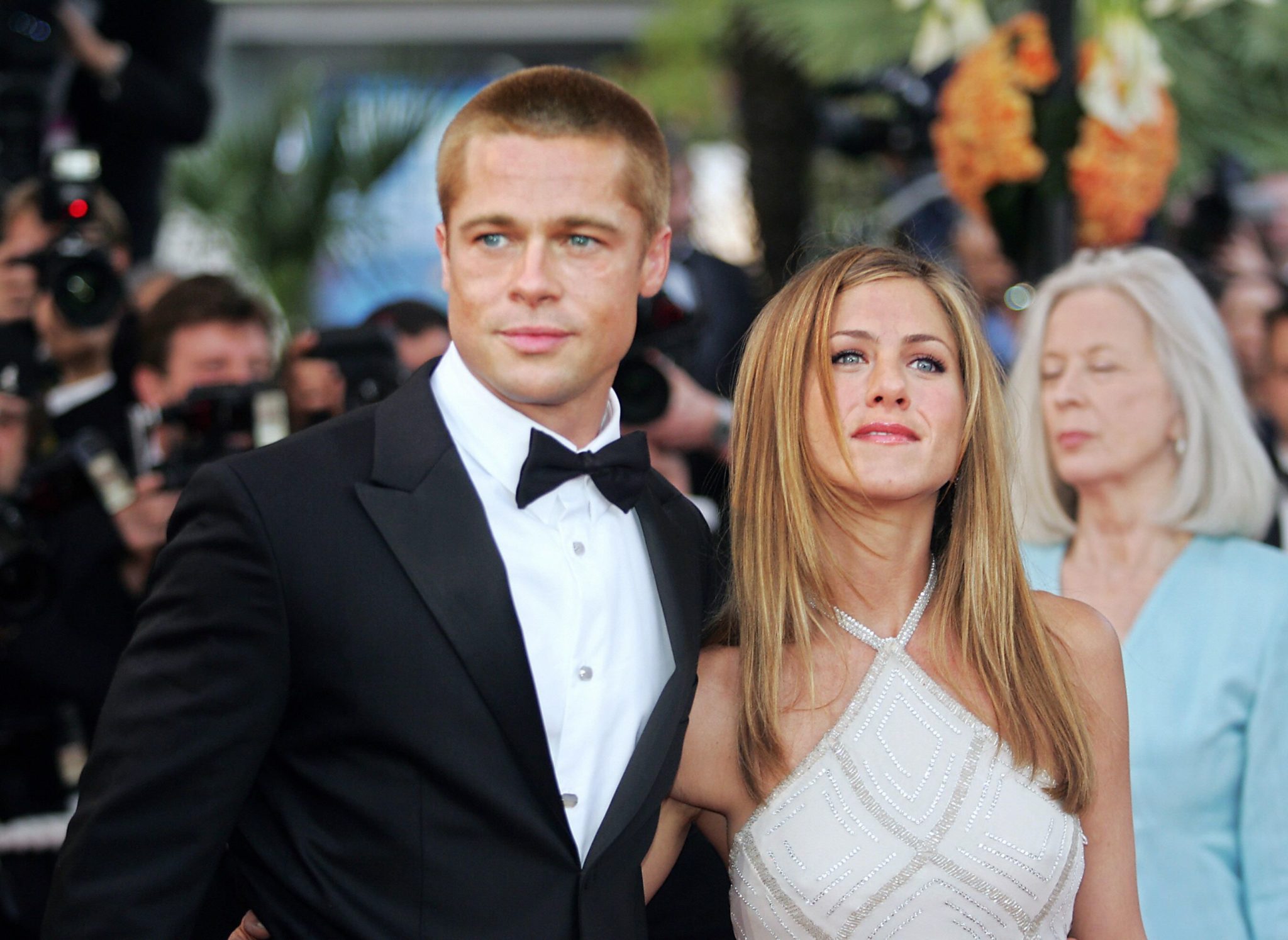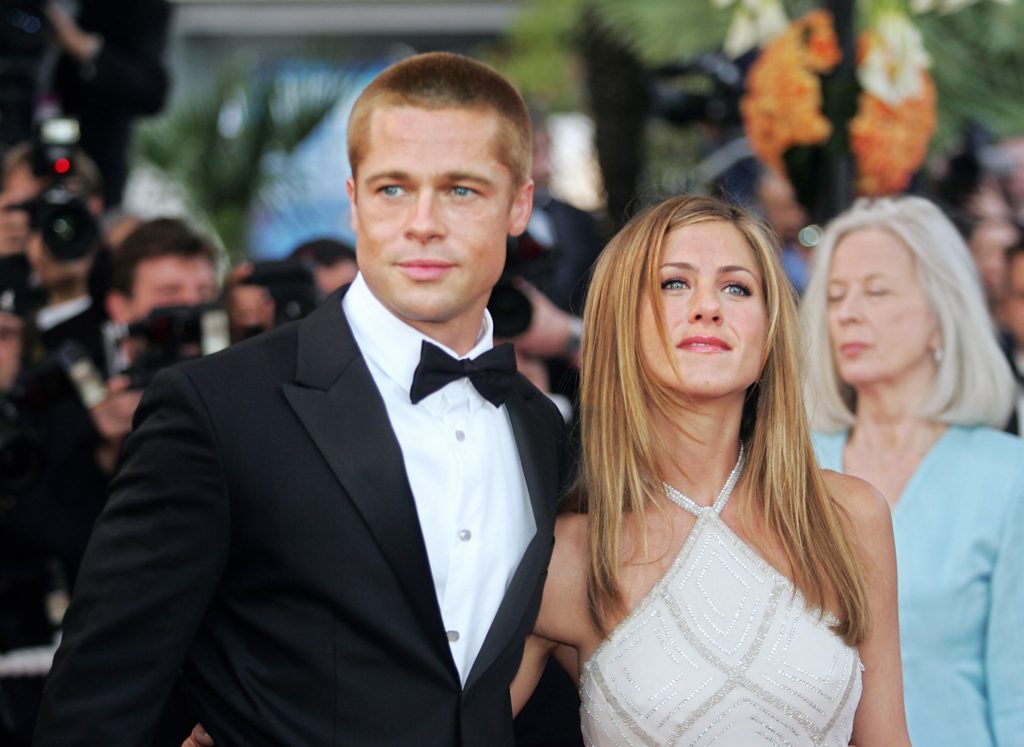 This duo was one of the most talked-about couples in Hollywood in the early 2000s until their marriage broke down. Pictures of them standing together show Brad Pitt standing nearly a full head taller than his ex-wife. At 5 feet 4 ¾ inches, Jennifer Aniston is pretty average for a woman and is almost 5 feet shorter than Brad.
Leonardo Dicaprio vs Brad Pitt's Height Compared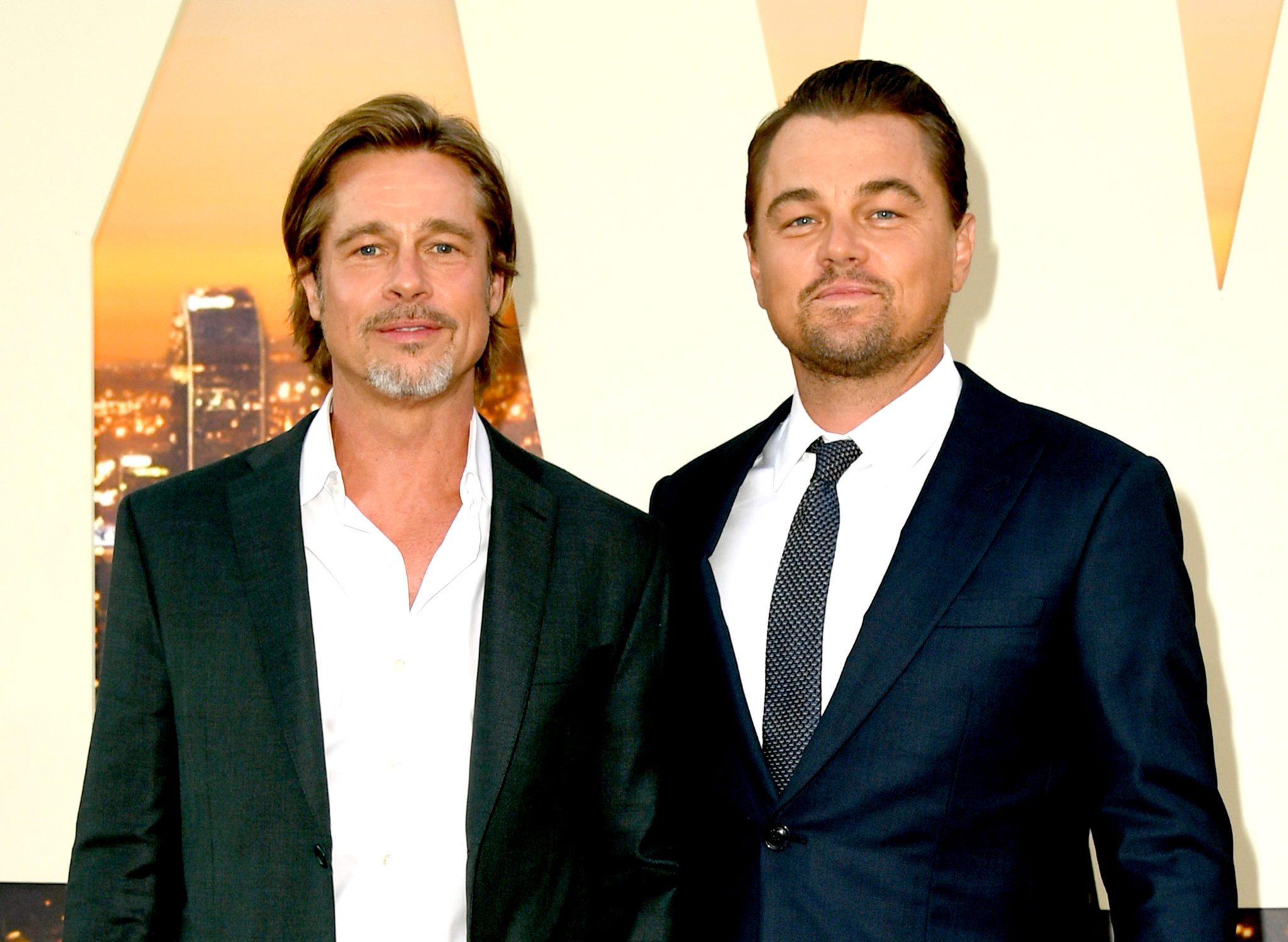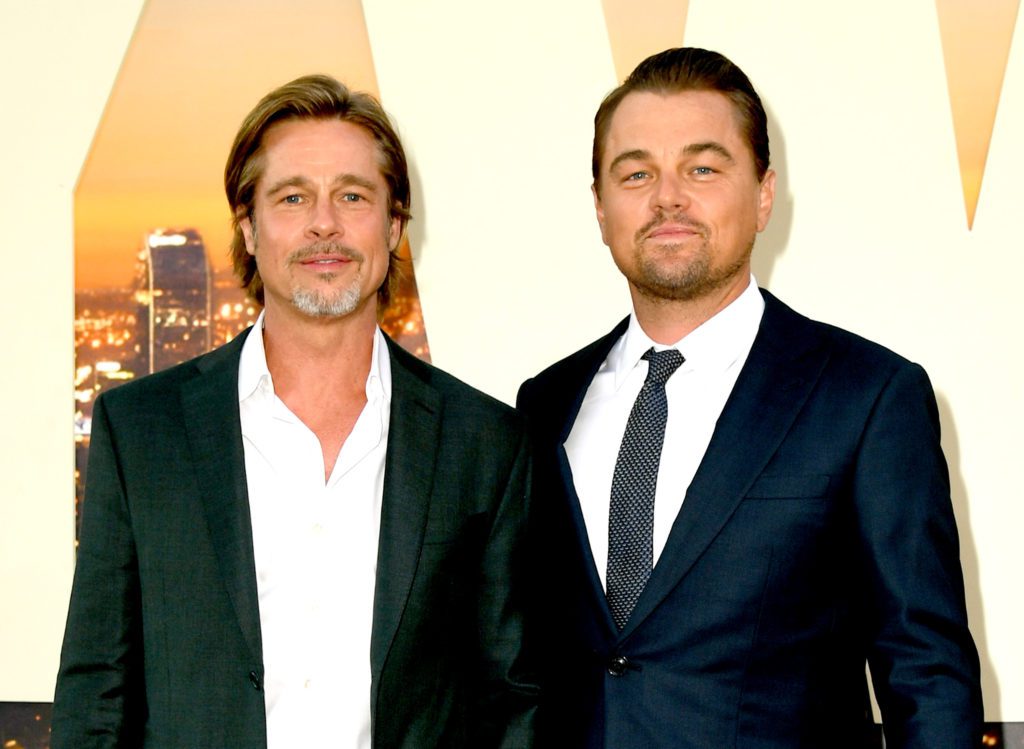 Pitt is just a few inches shorter than DiCaprio as can be seen when they appear side by side. Red carpet scrutinizers have noticed though that although Leonardo DiCaprio is 6 feet tall, he doesn't exactly look it, probably because of his higher body weight. Compared to DiCaprio, Brad Pitt appears taller than his real height because he keeps his weight down. This is why he might give off the impression of appearing taller when they are not standing together.
Brad Pitt's height vs Halle Berry's Height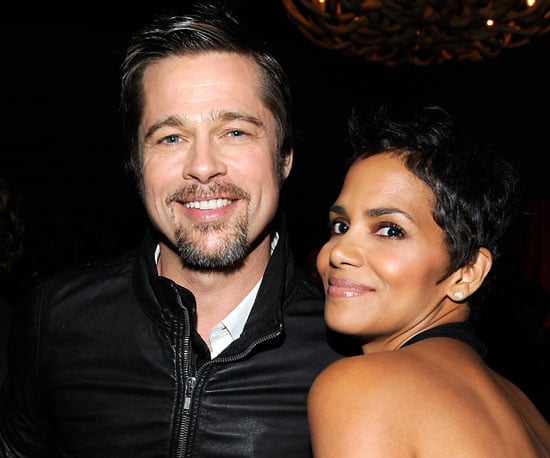 These two icons co-presented the 93rd edition of the Oscars in April 2021 during the height of the coronavirus lockdown. As a result, there was no picture of the two standing together. Nevertheless, Halle Berry's height has been measured at 5 feet 5 inches. The slender beauty is at least 5 inches shorter than Brad Pitt. This is confirmed by old pictures of them standing together where Pitt appears to tower over her.
Brad Pitt's Height Compared To Dwayne Johnson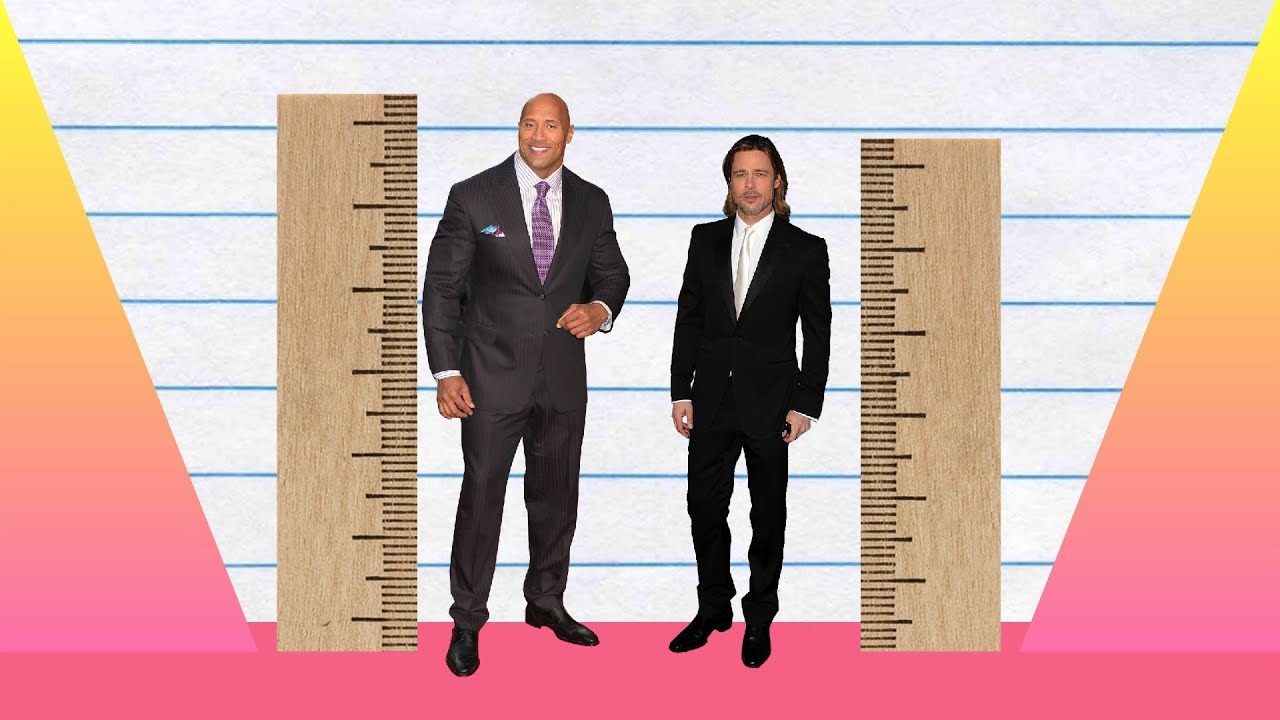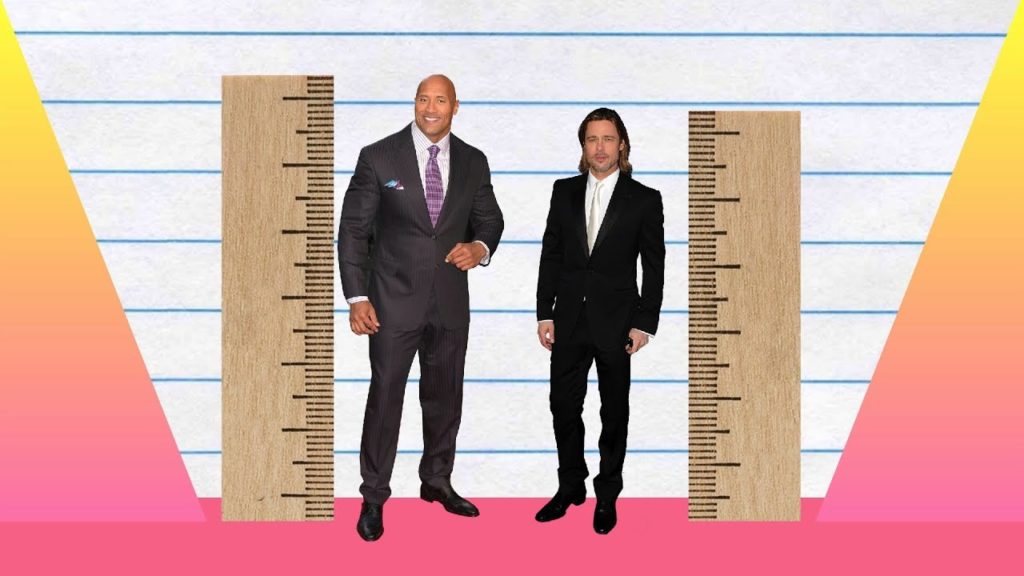 In movies, you may usually expect Brad Pitt to be the smooth, suave character, most likely someone's heartthrob. On the contrary, Dwayne is expected (and mostly cast) to be the tough guy, usually a fighter who makes a living with his fists. Their very different physical features might be a strong reason as to why both men are perceived differently. The Rock stands at an impressive height of 6 feet 3 inches. The former wrestler is taller than our on-screen Romeo with five solid inches.
Brad Pitt and Julia Roberts's Height Compared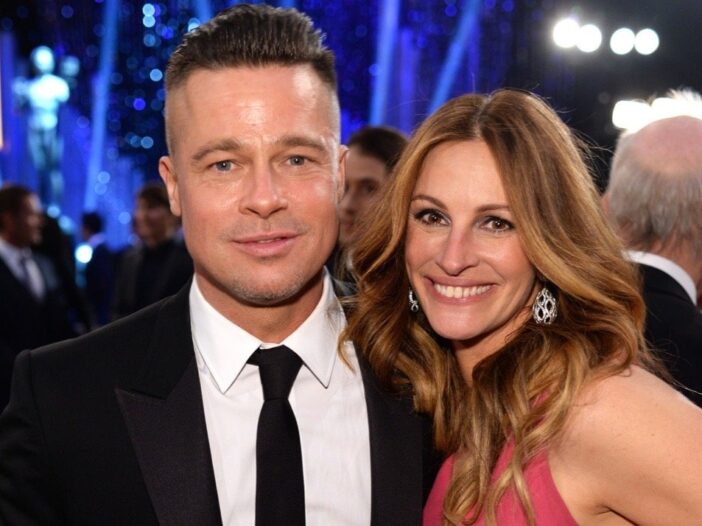 Brad Pitt and Julia Roberts have been close friends and partners in business for a very long time. The Eat Pray Love star stands at an impressive 5 feet 8 inches. In heels, the actress could be taller than Pitt if he wears a normal men's shoe.
Brad Pitt and People He Has Appeared Closely With
Let's take a look at Brad Pitt's height compared to his close friends, love interests, and family members. We will also try to determine whether he is shorter or taller than the people around him.
Is Brad Taller Than Ex-Wife Angelina Jolie?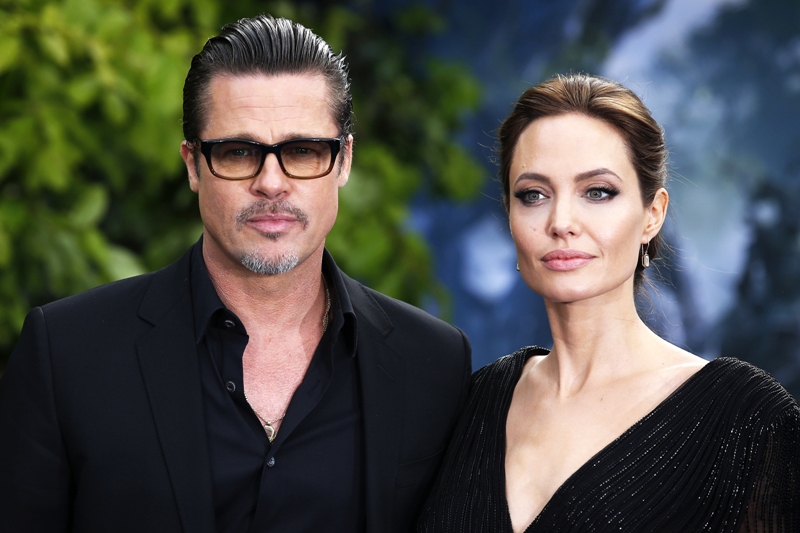 Brad Pitt and long-time partner Angelina Jolie have been photographed together more times than any of us could possibly count. 'Brangelina', as they were fondly called, used to be Hollywood's IT couple. With 6 children between them, they have a lot of history together and we are not sure that even divorce could change that. The Maleficent lead star stands at a height of 5 feet 6 inches and is considerably shorter than her ex-beau. On the red carpet, she makes up for the height deficit by donning some really high shoes. Most times though, the actress seemed to be unbothered about their height difference.
Is Brad Pitt Taller Than His Parents?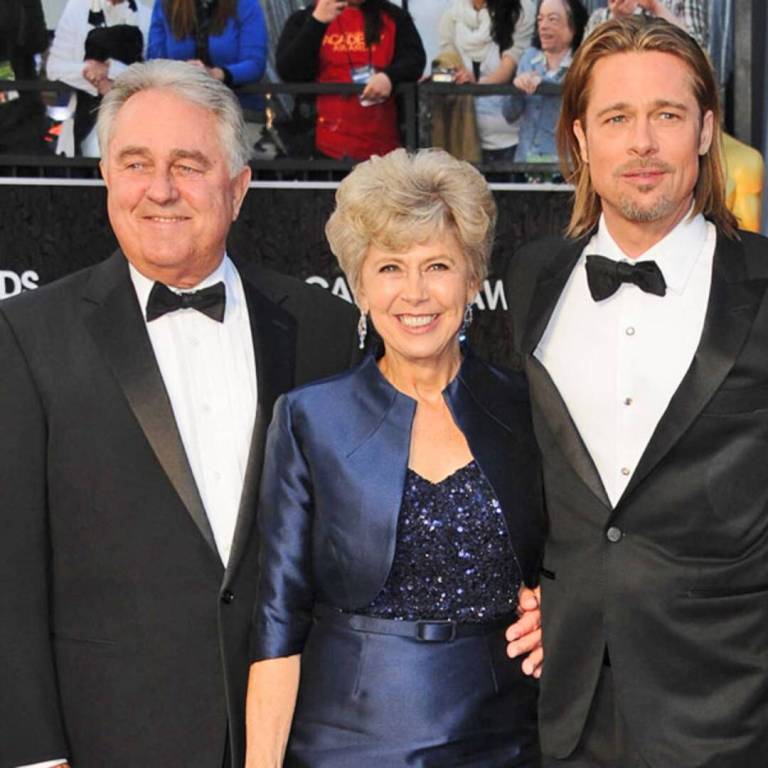 In the picture above, Brad is seen standing beside his mother, Jane Pitt, and father, William Pitt. Looking at both parents, it's not hard to tell where Brad gets his amazing genes from. He towers over his mother by about 5 inches. With his dad, the difference isn't so pronounced – more like a difference of one inch or two at most.
Brad Pitt versus His Siblings… Who is Taller?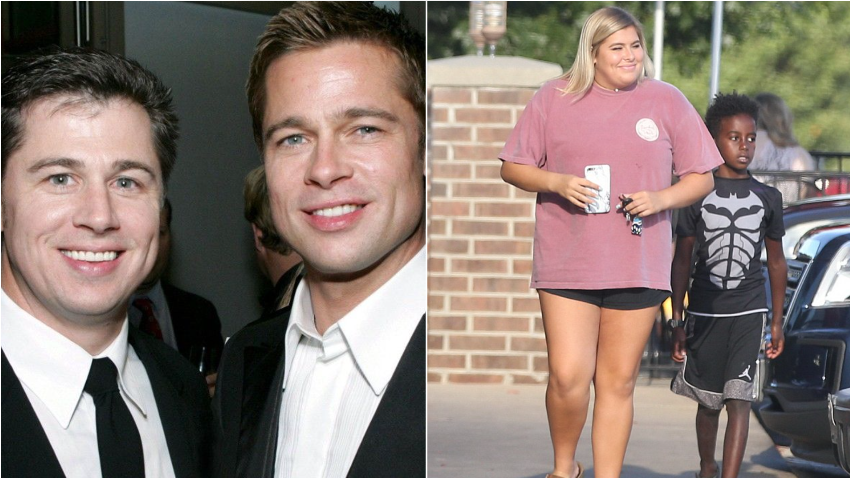 Brad and his brother share many similar features except height. His brother Douglas stands a few inches shorter than his elder brother. He towers over Julie Pitt though as can be seen from this photo – and it's quite a gap too. This would make Brad Pitt the tallest among the three siblings.
How Brad Pitt Embraced His Height
Brad Pitt hasn't paid much attention to the too many speculations going on about his height. But then, he has never really been one to care much about social media talk owing to the fact that he has been the subject of vicious gossip too many times. He has been reported to have certain issues with his height, but those sources were never confirmed. His love for elevator shoes and insoles might just be borne out of a desire to create a different fashion trend and might very well have little to do with how he regards his stature.
Profile Of The Actor's Body Statistics
Height: 5' 10 or 11"
Weight: 78 kg
Chest size: 43 inches
Waist size: 33 inches
Arms/Biceps: 15 inches
Shoe size: 9 inches
What is Brad Pitt's Weight?
Brad Pitt's weight has been measured to be anywhere between 76 kg and most recently, 78 kg, which is very healthy considering his height. Although as an actor, he has had to either gain or lose weight to play certain roles, he has done a good job maintaining a healthy weight and judging by how he looks in his recent movies, it is safe to say that he is aging backward. Among the things he does to stay in shape and maintain his ageless look, according to The Things, are exercises, healthy eating, reduced alcohol intake (and to deal with the craving he takes fizzy water mixed in with a little touch of cranberry juice), yoga, martial arts training, etc.
How Much Did Brad Weigh in the Movie 'Snatch'?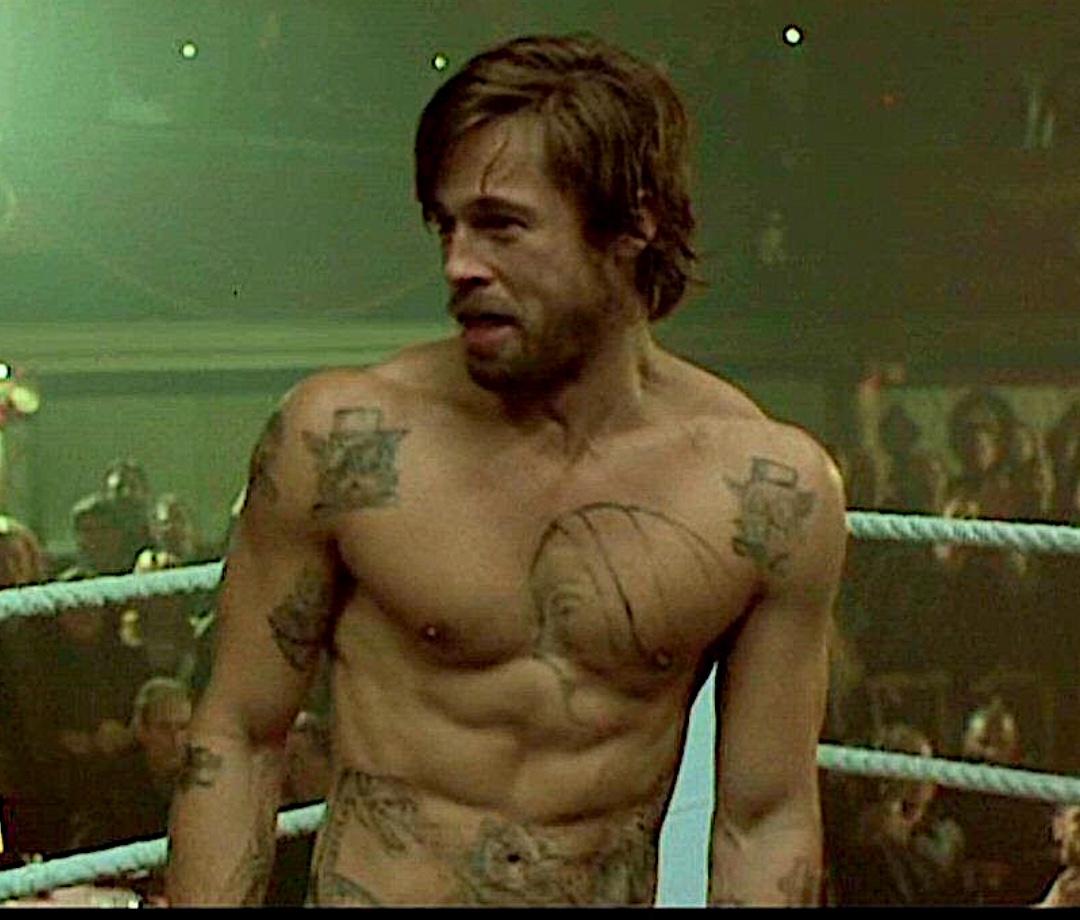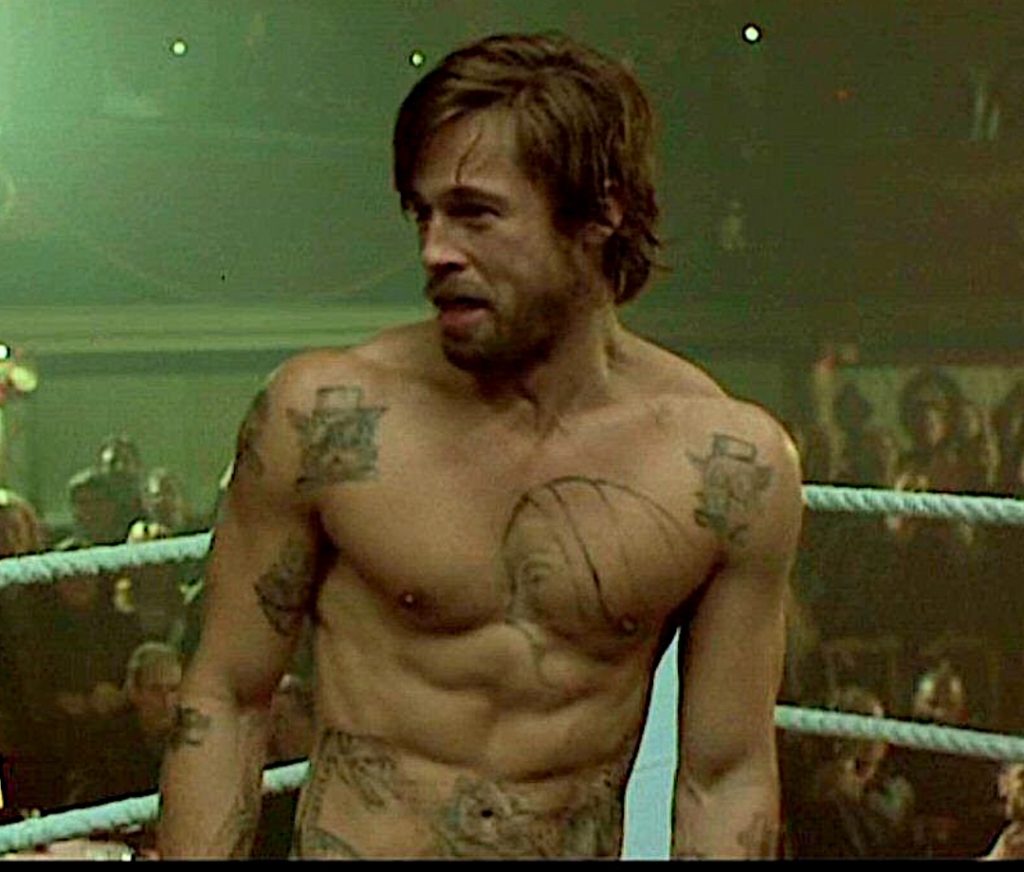 Brad is known for leaving no stones unturned when getting into character for a movie. He would go as far as breaking his arms, removing pieces of his teeth, and undergoing grueling work-out regimes just to make sure he looks the part. In the movie Snatch, he plays a Gypsy street boxer and he had just finished filming Fight Club and reportedly weighed not more than 72 kg (160 pounds).
How Much Did Brad Weigh in the Movie 'Fury'?
For this movie, Brad Pitt had to work out for 12 weeks prior to filming. He concentrated on stamina building and cardio. In Fury, the then 51-year-old played a US sergeant in a war-torn country and the scenes involved lots of running, jumping, and ducking. He dropped to about 73 kg for this role.