Blackbear is an American artist who rose to fame in 2015 with the release of his first album, Deadroses. It is not known if music runs in his lineage, however, he has become a force to be reckoned with when it comes to Hip-Hop and R&B.
He also does well with his fellow musicians as he has collaborated with a plethora of them. He began music at a young age and kept on progressing to what he is today. The musician never lost sight of what he wanted, hence, he maintains a clean sheet with regards to controversies and scandals.
Age – Who is Blackbear?
Blackbear was born Matthew Tyler Musto in the American town of Pittston, Pennsylvania. He was given birth to on the 27th of November, 1990 and as a child, he moved around a lot. He moved from Pennsylvania to Daytona Beach, Florida as a child before moving to Palm Coast (still in Florida) where he grew up. In his late teens, he relocated to Atlanta, Georgia and then to Los Angeles, California.
There is no information about his parents or siblings. However, it is known that he attended a high school in America but dropped out in his 9th grade to concentrate on music. He began singing in high school with a certain rock band called Polaroid. With this group, he released his first ever album Paint The Town. His first Extended Play (EP) as a high school student and a band member, was Inside Out. Before he left the group, they released their first demo, Cure Demo, and were later signed by Leakmob Records.
After he left the group, he met up with Ne-Yo, an American musician based in Atlanta. He began his professional solo musical career when he moved to Atlanta and in the years that followed, he released a couple of EPs such as Brightness in 2008, followed by Contrast in the next year and in 2010, he came out with Exposure.
After the Exposure EP came his single, Douche Bag in 2011 which was co-written and performed with Tyler Carter. He released another EP the same year, which he titled Year of the Blackbear which officially introduced the pseudonym, Blackbear.
One of his most successful songs is the single titled Boyfriend which was co-written by Justin Bieber and Michael Posner. The single peaked at the No 2. spot on the Billboard Hot 100 Chart. This song was also a hit in other countries such as Canada, Portugal, and Norway.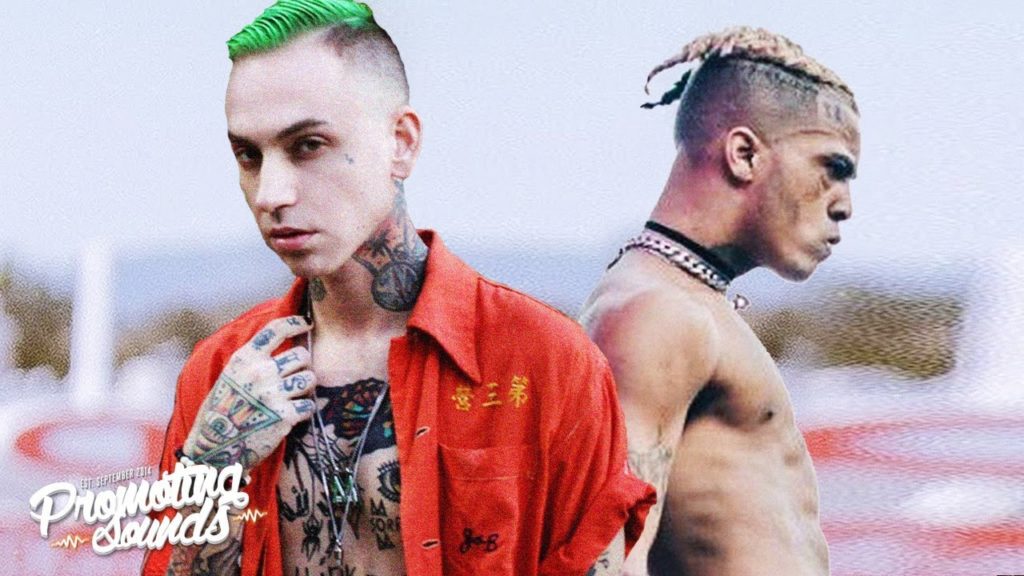 His single, Boyfriend was what ushered Blackbear into the world of R&B. With determination to be proficient in another genre of music, Blackbear released his debut R&B EP titled Foreplay on April 20, 2012. He also released his first mixtape Sex later in October of the same year and it featured collaborations with other stars like Michael Posner, Maejor Ali, and James Blake.
Two years later – in April, he released his another EP titled Afterglow. In the same year, Blackbear began to earn from streaming on the audio distribution platform SoundCloud and was one of the first independent artists to do so.
In the year 2015, precisely on February 14th, Valentine's day, Blackbear put out his first album, Deadroses. The album contained ten songs, a good mixture of genre, emotions and good music. His lead single Idfc was a major hit; it topped charts in the US, including the Billboard R&B Hot 100. It also garnered up to 22.5 million streams on SoundCloud. Luckily for the American artist, his second single in the album, 90210 was also a massive hit, with over 11 million streams.
Asides being a rapper and an R&B singer, Blackbear is also a producer and was responsible for the successful production of G-Eazy album's title track, These Things Happen. In 2016, he took a break from music to attend to his health. He was admitted for one year due to an ailment. He was diagnosed with necrotic pancreatitis, which led to his multiple surgeries in the said year.
Blackbear's third album was released in April 2017. It was titled Digital Druglord. In the same year, he released another album with a rather catching title. Cybersex. He has released several singles since then including Froze Over, Playboy Shit, and Bright Pink Tims. He released his most recent single on 2019 Valentine's day titled 1 SIDED LOVE.
Is He Gay, Who is His Girlfriend?
The talented American musician is one of the many celebrities whose sexual orientation has become a thing of public interest. After he posted an update on his Twitter handle in 2015, rumors began to fly around that he could possibly be a closeted gay rapper. The rumors were, however, put to rest after he disclosed that his roommate is gay. He further reiterated his support for whatever choice he (his roommate) makes in life.
Meanwhile, Blackbear has been linked to a few relationships to date. With the many controversies that trailed his relationship with famous actress, Bella Throne, the music star said that he needed a fresh start and he got one. The artist is currently dating Sydney Carlson. The only information known about her is that she is a popular social media personality. The duo has been together since 2017 and they are growing stronger. He often shares photos of their relationship on social media.
Net Worth
With four albums released and a lot of successful singles and EPs, it comes as no surprise that Blackbear is economically stable. Some of his singles have garnered millions of views and streams on online audio distribution forums like SoundCloud and Spotify, thereby adding largely to his income. A recent estimation conducted in 2019 reveals that the singer is worth $2.5 million.