Billie Early is the mother of Cameron Diaz, the famous Hollywood actress who is well-known for movies such as There Is Something About Mary and Charlie's Angels. Billie's full name is Billie Joann Diaz, and she was born on August 11, 1950. She is a retired American import/export agent and is presently 73 years old.
Billie Early's daughter, Cameron Diaz, needs very little introduction due to her status as one of the most successful Hollywood actresses in history. Beyond her on-screen endeavors, Early's daughter is also a best-selling author and a savvy entrepreneur. Today, we take a closer look at Billie Early, the woman responsible for bringing the 4-time Golden Globe Award nominee into this world.
Summary of Billie Early's Bio
Full name: Billie Joann Diaz (née Early)
Gender: Female
Date of birth: August 11, 1950
Place of birth: Los Angeles County, California, United States
Billie Early's Age: 73 years old
Ethnicity: Mixed (Irish, English, Scottish, German, Cherokee)
Nationality: American
Zodiac Sign: Leo
Sexual Orientation: Straight
Religion: Christianity
Marital Status: Widow
Billie Early's Husband: Emilio Diaz (deceased)
Billie Early's Children: Chimene Diaz (daughter) and Cameron Michelle Diaz (daughter)
Billie Early's Parents: William Marion Early (father) and Elizabeth Jeanette Waddingham (mother)
Eye color: Blue
Hair color: Blonde
Famous for: Being actress Cameron Diaz's mother
Billie Early Was Born in Los Angeles, California
Billie Early was born Billie Joann Early on August 11, 1950. Given her date of birth, the celebrity mom is currently 73 years old. Cameron Diaz's mom was born under the sun sign of Leo in Los Angeles County, California, United States.
Her home state is California after she was born there. Her birth status also makes her an American citizen, even though she might have also adopted her late husband's home country of Cuba after their marriage in the late 1960s.
The celebrity mother's ethnic identity is also fairly complicated as extensive research has shown that she has English, Irish, Scottish, German, and native Cherokee ancestral roots, all from both sides of her parents.
Billie Early is the daughter of William Marion Early and Elizabeth Jeanette Waddingham. Not much is known about either parent, and any assumption that they are no longer of this world may be a fairly accurate one given how old Early herself is at the moment.
There is also every chance that Billie Early is the only child of her parents, seeing as there has been actively no mention of any sibling since she came to the spotlight as a result of her daughter's celebrity status as an actress.
Billie Early spent her formative years in Los Angeles County, California, but as things stand, we have no way of uncovering certain aspects of her early life, including her formal education background.
She is a Retired Import/Export Agent
Billie Early didn't exactly come from an affluent family, but the value of hard work was instilled into her from a very young age, the same value she managed to transfer to her children. Without being certain of the timeline, we can confirm that the celebrity mother earned her living as an import/export agent.
She is retired now, but when she was active, the income she was able to generate from her activities as an import/export agent went a long way in augmenting the income her late husband generated as an oil company foreman.
The business was not entirely lucrative because Billy Early's family still had unmet financial needs, but it still went a long way in ensuring the survival of the family. Her exact net worth is unknown at the moment.
Billie Early Was Married to Cameron Diaz's Father For Nearly 40 Years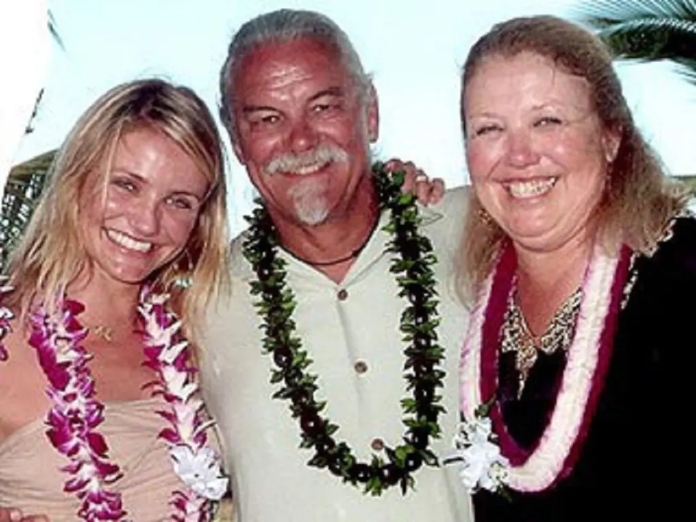 Cameron Diaz's parents were married for nearly 40 years. Billie Early was only 18 years old when she met her late husband and the father of her two children, Emilio Diaz, at Sugar Shack Up in Big Bear.
It was love at first sight for the couple, who dated for around nine months before exchanging marital vows on March 1, 1969, in San Diego, California. Early's husband was born on July 3, 1949, in the Los Angeles area. However, his ancestors, who are originally from Spain, moved to Cuba, later to Ybor City, Tampa, Florida, and then to Los Angeles.
He worked as a foreman at the California oil company Unocal for around 20 years before retiring.
Billie Early Had Cameron Diaz in 1972
Three years into her marriage to the late Emilio Diaz, Billie Early welcomed her daughter Cameron Michelle Diaz on August 30, 1972. Cameron would go on to become one of Hollywood's most successful actresses while also running a thriving wine business.
At this point, it is important to point out that the Annie actress is not Billie Early's only child, nor is she the first child of the celebrity mom. That privilege belongs to Cameron Diaz's older sister Chimene, born Chimene Diaz on June 5, 1970.
Together with her late husband, Billie Early raised her children, including the star actress in Long Beach, California. On countless occasions, the actress has referred to the incredible relationship and strong bond she shares with her mother, a bond that was strengthened following the death of her (Cameron Diaz's father).
Billie Early has five grandchildren. Four of her grandchildren came through her first daughter, Chimene, who had her four children with two different men – two with her first as-yet-unknown husband and another two with her current husband, Robby Armstrong. They currently make their home in Huntington Beach, California.
After tying the knot with her husband, Benji Madden, in 2015, Cameron Diaz, Early's second daughter, also welcomed a child, a daughter birthed through surrogacy, with her husband. They live in San Diego, California.
She Lost Her Husband to Pneumonia in 2008
Billie Early enjoyed a blissful 39-year-old marriage with her late husband, Emilio Diaz. Sadly, tragedy struck in 2008 when he caught the flu that metamorphosed into pneumonia. The dangerous ailment eventually led to his death the same year.
His death was difficult for Billie and her children to process, and they had to stick close to each other to get over the pain and the trauma associated with that loss. Actress Cameron Diaz revealed that the death of her father brought her even closer to her mother, who taught her that the only way to deal with grief is to truly experience those feelings of loss before endeavoring to move on.
These days Billie Early enjoys her retirement while living close to her daughter Cameron in San Diego, California. They have been pictured spending time together on a good number of occasions.