There is this recent talk about white rappers saving the hip-hop genre from some new wack artistes misrepresenting the culture. While this sentiment isn't necessarily fact-based, we can't deny that the last few decades have birthed some fine rappers of white heritage.
True, there's an abundance of Caucasian musicians out there but when it comes to hip-hop, we can only think of not too many of them. Here are the best white rappers around…
Best White Rappers In The World
This list is solely based on career attainments, sales, fan base, and of course, how hard they've been killing dem beats.
Eminem
To be fair, it is quite disrespectful to regard Slim Shady as only one of the best white rappers. If this piece was about the best rappers of all time, Eminem will probably still make the list. We'd have asserted he's the king of this jungle but the man thinks of himself as a rap god and there is almost no reason to disagree with him. Oh! Don't roll your eyes at us, you know his verbal energy is second to none.
Beyond being a rapper, Marshall Bruce Mathers III is a songwriter, record producer, and an actor. His is no pretty story; from his parent's separation, Eminem lived through constant relocation, poverty, rejection from his father, a sour relationship with his mother, bullying and dropping out of school. Marshall initially wanted to be a comic book artist due to his love for storytelling. But as fate would have it, he started rapping with his high school friend Mike Ruby at the tender age of 14, engaging in freestyle rap battles and open mic contests. His first rap song Reckless featuring Ice T was produced by his now late uncle Ronnie Polkinghorn. Ronnie was his music mentor until his suicide in 1991. Eminem joined several rap groups in his early days; New Jacks, Soul Intent, The Dirty Dozen (D12) and FBT Productions. His debut album Infinite, released in 1996, was a major failure and he sought solace in the abuse of drugs. With no money in his pocket, he retorted to washing dishes in a small restaurant. Eminem was soon evicted from his home, he was overwhelmed by his numerous problems and attempted to take his own life.
A second chance came in 1997 when he contested and came second place at the Rap Olympics in Los Angeles. One thing led to another and he was offered an opportunity to work with Dr. Dre, the founder of Aftermath Entertainment, who became the ladder to his much-desired success. Eminem's songs became hits though accompanied with controversies over the choice of words in those songs. He was the first Caucasian artist to be featured on the cover of The Source. In 2001, the rap god performed with Elton John at the 43rd Grammy Awards. This dude has been very notorious for dishing out controversial lyrics. He has had a headlong with the Gay and Lesbian Alliance Against Defamation (GLAAD) for his many homophobic lyrics. Stephen Thomas Erlewine once called him "Eminef" for his recurrent use of the word "motherf***er" in his album The Eminem Show.
In 2003, he was investigated by the United States Secret Service for his alleged threat to the United States President, all coined from the lyrics in his Encore album. He also shaded Micheal Jackson for his child molestation trial, plastic surgery, and hair hazard on the Just Lose It song. It caused a big uproar among the pop king's fan but Eminem could care less.
Slim has probably equalled the attainments of all the White rappers put together. He has been steady on the success ride and is the only American rapper who has 2 diamond-certified albums to his credit. He ranked 9th on the MTV's Greatest MCs of All Time, has won at least 15 Grammy Awards. His albums are; Infinite, The Slim Shady LP, The Marshall Mathers LP, The Eminem Show, Encore, Relapse, Recovery, The Marshall Mathers LP 2, Revival, and the just recent Kamikaze. That's the epistle of this living legend.
Yelawolf
Yelawolf, born Micheal Wayne Atha, made his first appearance on UPN network reality series The Road to Stardom with Missy Elliott in 2005. He left the show that same year and released his first album Creek Waters without any record label but in 2007, he signed to the Columbia Records. However, his stay there was short-lived.
He was featured on the cover of XXL magazine in March 2011 and was also among XXL's list of Top 10 Freshman of 2011. Yelawolf has worked severally with rap legend Eminem. You may want to take a look at one of his albums – Radioactive, Love Story, Trial by Fire.
Machine Gun Kelly
Richard Coleson Baker aka Machine Gun Kelly (MGK) earned his nickname from his fans for his speed rap delivery. The rapper, singer and actor hails from Cleveland, Ohio. He fell in love with rap while listening to Ludacris, Eminem, and DMX. MGK released his first mixtape Stamp of Approval as a teenager in 2006. This opened the door to fame as he began performing at local venues in Cleveland.
Soon, he was featured on MTV's Sucker Free Freestyle. The outlet would later name him the Hottest Breakthrough MC in 2011. His debut album Lace Up was released on 9th October 2012 and a sales of 57,000 copies were made within the first week. He has two other albums in his name; General Admission and Bloom. His awards include the Breaking Woodie (2012), Woodie of the Year (2013), and many other awards.
MGK's feud with Eminem in 2018 earned him much attention. He dropped a diss track Rap Devil, attacking his idol and Shaddy responded with Killshot which broke YouTube record, hitting over 36 million views within 24 hours to become the biggest hip-hop debut on the platform.
R.A. The Rugged Man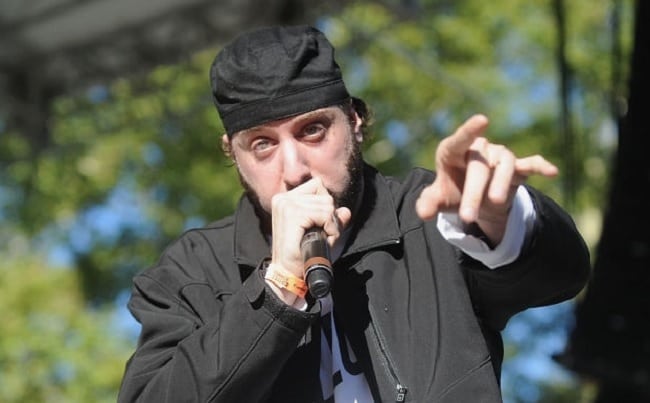 R.A Thorburn began his music career when he was a 12-year-old lad and signed to Jive Records when he turned 18. His debut album Die Rugged Man Die was released in 2004.
A verse of R.A The Rugged Man's song Uncommon Valor was featured on The Source magazine in October of 2016. He had other honorable features on Rolling stone and Vibe Magazine. R.A is also a monthly contributor to the Mass Appeal Magazine and equally active in screenwriting and film production. Yeah, versatility at its peak.
His albums and mixtapes include Night of the Bloody Apes, Poor People, American Lowlife, Legendary Classics Vol 1, Ruff Rugged & Raw, Murderous Verses, Crazy man, and Legends Never Die.
Macklemore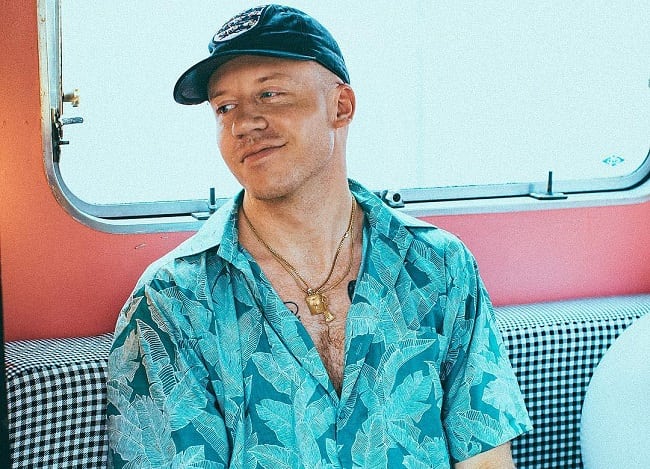 Benjamin Hammond Haggerty's first exposure to hip-hop was by the rap group Digital Underground. He started writing song lyrics when he turned 15 and while in high school, he formed a rap group Elevated Elements. The group went on to release an album – Progress in 2000, the same year that the rapper released his first mixtape Open Your Eyes.
Macklemore's interest in rap didn't make him abandon his education. In 2009, he bagged a bachelor's degree from Evergreen State College. His debut album was released on the first day of the year 2005. The next year, he worked with Ryan Lewis and released two more albums. Macklemore performed at the Seattle major arts and music awards in the years 2001, 2008 and 2009. He also performed at the National Rugby League Grand Final in Australia on October 1, 2017.
Only a handful of white rappers has had the privilege to work with other good singers like Haggerty. He has worked with Ed Sheeran, Skylar Grey, 2Chainz, D.A, and rapper Lil Yatchy. To get a taste of Macklemore's rapping skills, check out the songs; Good, Wings, Can't Hold Us, Growing Up, Same Love, White Privilege II, Drug Dealer, Wednesday Morning, Marmalade and the album Gemini.
Action Bronson
Initially, rapping was just a hobby for Ariyan Arslani – he only began to pursue a career in music in 2005. A few years later, precisely in March 2011, he released his debut album, Dr. Lecter. Next was Well Done in November 2011.
Bronson performed at the Coachella Valley Music and Arts Festival in March 2013 and was also featured on XXL's list of Freshmen that year. He was one of the rappers in convoy to Eminem's Australia, South Africa, and New Zealand tour in February 2014.
Beyond being named among the best white rappers, Action Bronson is an author, a talk show host, reality TV star, and a chef. The foodie never fails to include food in his lyrics. His three other albums include; Mr. Wonderful, Blue Chips 7000, and White Bronco. He was nominated for the BET Hip Hop Awards under the Rookie of the Year and Best Mixtape category. This was respectively in 2013 and 2014. 
G-Eazy
Gerald Earl Gillum hails from Oakland, California. It is said that he started working on his songs while still a student at Loyola University, New Orleans. The white rapper would later join the Bay Boys hip-hop group and earn wide admiration after opening for Lil Wayne and Snoop Dogg. While that marked the beginning of his rise, his mixtape failed to make many sales after it dropped.
Eazy and Shwayze embarked on a nationwide tour in 2011 and it went a long way to broaden his fan base. His debut album Must Be Nice came the next year and took the No. 3 spot on iTunes hip-hop chart. In 2014, Eazy toured the U.S and Canada for 3 months. Again, he and rapper Logic co-headlined the Endless Summer Tour in 2015. Try listening to one of his albums – The Epidemic LP, This Things Happen, Must Be Nice, The Beautiful & Damned and When It's Dark Out.
Aesop Rock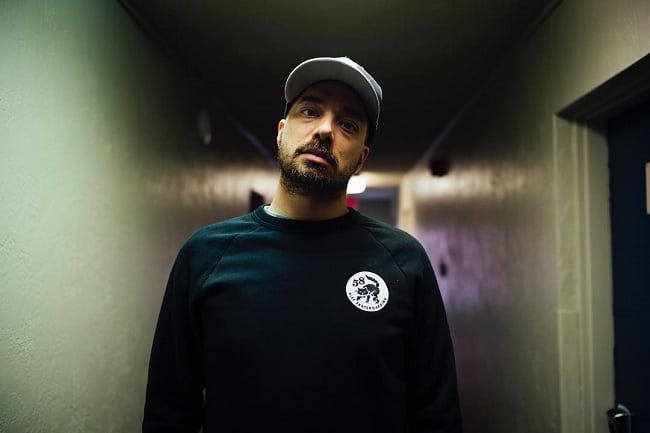 The thing that sets Ian Mathias Bavitz apart from other white rappers is his abstract lyrics inspired by his life experiences. Disregarding rapping, Aesop is admired as a poet, songwriter, record producer, and visual artist.
He began rapping in the early 1990s and released his Music for Earthworms album in 1997 while in college. Aesop worked with record labels like Definitive Jux, Mush, Rhymesayers and Stones Throw. His other albums include Float, Labor Days, Bazooka Tooth, None Shall Pass, Skelethon and The Impossible Kid.
Lil Dicky (LD)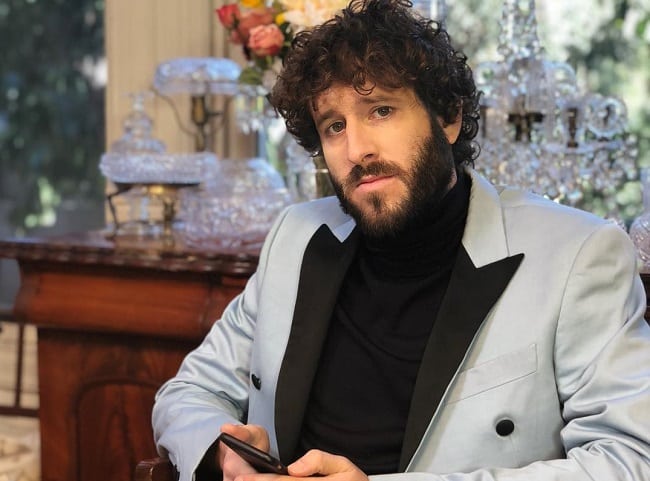 This dude was born David Andrew Burd and it's difficult to keep ignoring him after what he did with Chris Brown in Freaky Friday. The rapper and songwriter is also a comedian. As such, his bars always come with a comedy twist. As the story goes, listening to hip-hop and rock music triggered his interest and he began rapping when he was in fifth grade. He even did a history project on Alexander Pushkin using rap music.
Initially, Dicky only wanted to use rapping as a publicity stunt for his comedy and acting career but he soon fell in love with the genre and decided to make a career out of it. Lil Dicky's rise to stardom came when he released the music video Ex-boyfriend on April 23rd, 2013. It went viral and had over 1 billion views on YouTube. He was featured on XXL'S Freshmen list in June that year and has been on several tours since then. Do check out his albums – Professional Rapper, So Hard and Am Brain.
Mac Miller
Malcolm James McCormick is late but we'll just have to pretend he's still with us. Miller once described himself as the coolest Jewish rapper and he did live up to it. The rapper, singer and record producer started rapping at the age of 14. He soon joined a rap group The Ill Spoken and in 2007, when he was only 15, he dropped his first mixtape But My Mackin' Ain't Easy.
Mac embarked on a Europe tour in October 2013 with Lil Wayne and 2 Chainz before his first live album Live from Space surfaced sometime in December that same year. This rapper later became addicted to promethazine, codeine, and other hard substances. We were happy for him when he disclosed that he had cleaned himself up but sadly, on 7th September 2018, Miller suffered a cardiac arrest and died of a suspected drug overdose.
His albums – Blue Slide Park, Watching Movies with the Sound Off, GO: OD AM, The Divine Feminine and Swimming will bear witness to him being one of the finest white rappers of his generation.
Check Out: Top 10 Best Female Rappers In The World Right Now
Logic
We know some of y'all are about to throw a tantrum about Logic not making this list of best white rappers. Relax, his father is an African-American and his mother, a Caucasian. But since we've named him, let's talk about him anyway.
Sir Robert Bryson Hall II was born and bred in Gaithersburg, Maryland. He got interested in hip-hop during his early teen years after watching the movie Kill Bill: Volume 1. Solomon Taylor, his mentor, would buy him many instrumental beats CDs which he used in writing lyrics. He first performed in 2009 with the stage name 'Psychological' and afterwards, released an unofficial mixtape. This paved the way for him to serve as an opening act for artists like; Ludacris, Pitbull, EPMD, Method Man, and Redman.
His first official mixtape Young, Broke & Famous was subsequently released on December 15, 2010. That was the beginning of his fame. Logic released several other mixtapes and completed his first European tour in March 2013. The same year, he was featured among the Top 10 Freshmen List by XXL Publication. His debut album Under Pressure was released on 21st October 2014 and over 70,000 copies were sold within the first week. Logic's albums include; Under Pressure, The Incredible True Story, Everybody and Young Sinatra IV.
The now divorcee has won a good number of awards; 'Best Fight Against the System' by MTV Video Music Awards (2017), 'Most Performed R&B/Hip-Hop Songs' by BMI R&B/Hip-Hop Awards (2017) and 'Award Winning Songs' by BMI Pop Awards (2018).