The family tree of the US 44th president of the United States of America, Barack Obama, is quite a huge one, especially on his father's side who hails from the eastern part of Africa – Kenya. Though the numbers are less on his mother's side, Obama is known to have some powerful maternal connections to six past presidents of America through his grandfather Stanley Armour Dunham.
Although he ruled one of the most powerful nations in the world for two terms, most people don't really know the roots of the past American president. This write-up is poised to explore both lineages from the Obamas of Luo to the Dunhams in America. Continue reading to get enlightened about the Obama dynasty.
Barack Obama's Fact Card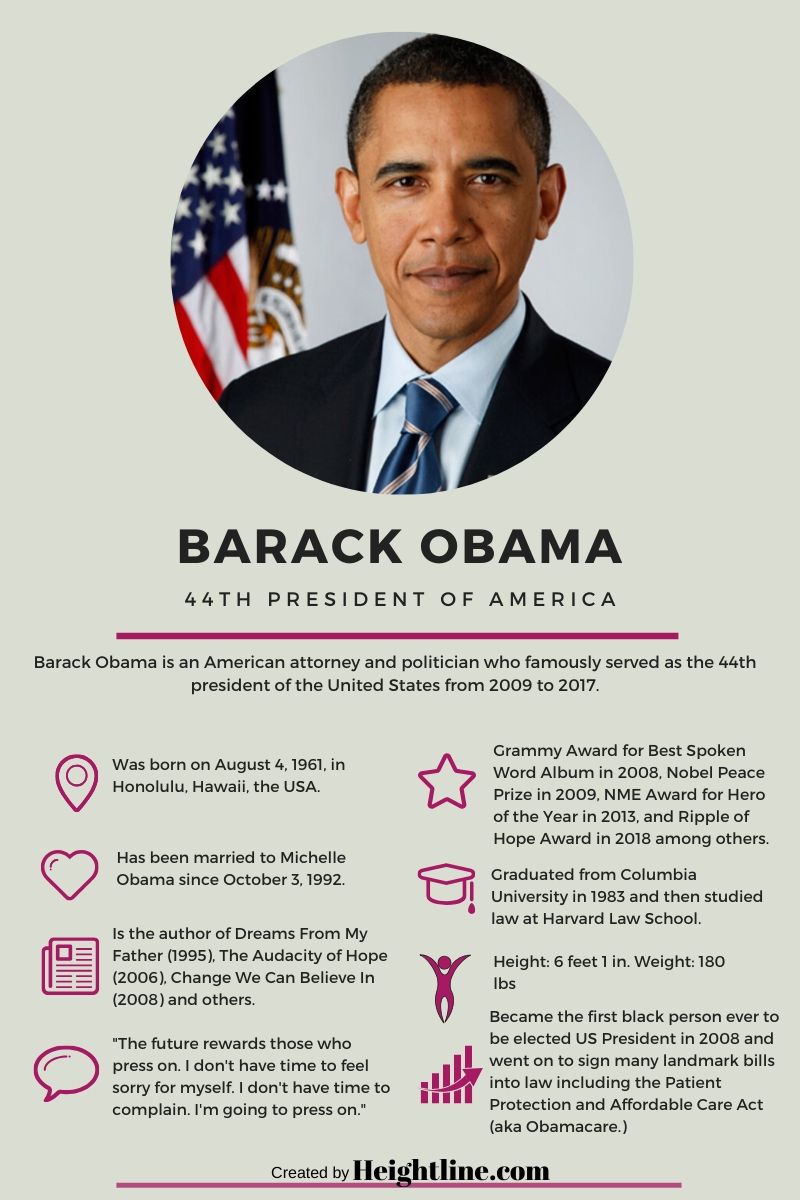 Meet the Members Of The Obama Dynasty
On his maternal side, Obama's family consists of English pedigree with a smattering of Scotch-Irish, German, Swiss, and Welsh ancestry. According to a 2012 published research, the 44th US president may have been a descendant of John Punch (an African slave) through his mother's lineage, with several generations of Afro-Americans who intermarried with the whites on their voyage to Kansas.
His paternal family belongs to the Luo people of Kenya, the country's 2nd largest tribe. Linguistically, Luo is recognized among the Nilotic languages and the Obamas hail from Nyanza – the western province in Kenya.
About Obama's Mother – Stanley Ann Dunham (1942 – 1995)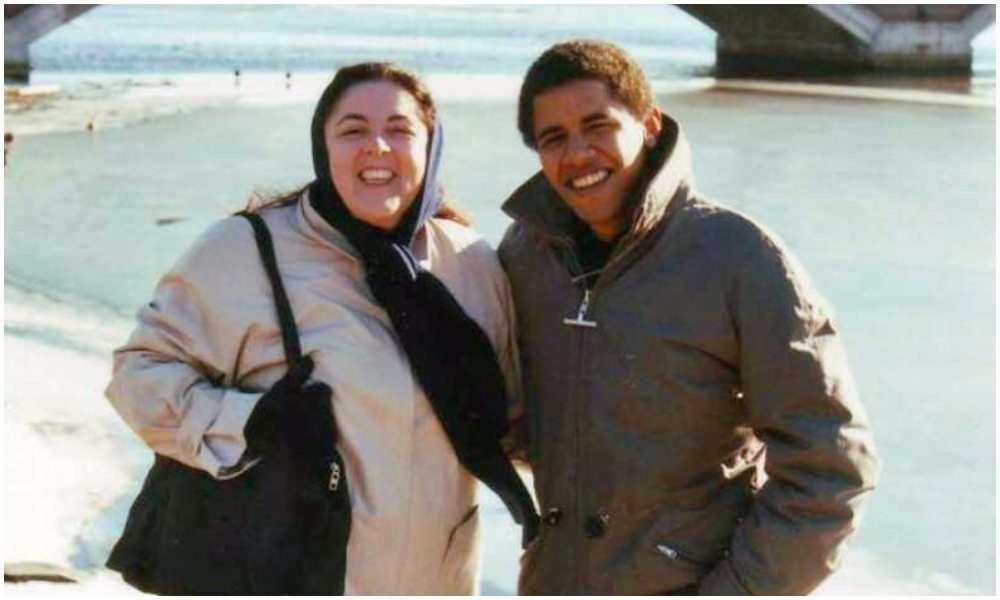 Born as Stanley Ann Dunham, Obama's mum was an anthropologist with a specialty in rural development and economic anthropology. She studied at the University of Hawai'i at Mānoa where she bagged her Ph.D. and later joined the United States Agency for International Development, Women's World Banking and the Ford Foundation in promoting microcredit in the fight against global poverty.
While she was still a student at Mānoa, she met Barack Obama Sr. who was a fellow student. They tied the nuptials on the 2nd of February 1961 – with Barack Obama II born half a year later. However, Obama Sr. left his wife a while later with their divorce following in 1965. Ann later remarried Lolo Soetoro, an Indonesian student at the University of Hawai'. They relocated to his home in Jakarta, Indonesia a year later and not long after (in 1970), Maya Soetoro Ng, Obama's half-sister joined the family.
What We Know About His Father – Barack Obama Sr. (1936 – 1982)
He is the father of Barack Obama II and the offspring of Onyango Obama from his second marriage to Habiba Akumu Nyanjango. He acquired his university education at both Harvard and the University of Hawai'i. Obama Sr. served with the Kenyan government as an economist upon his return but later took up positions in both the ministries of finance and transportation. He went through three marriages, siring five sons and a daughter. He passed on in 1982 following a serious car accident – the third one he suffered in the days leading up to his death.
A Look At Barack Obama's Siblings (Including Half Siblings)
She is the product of Ann Dunham's second marriage to Lolo Soetoro, an Indonesian student in Hawai'i. Maya was born in Indonesia in 1970 after her parents moved there.
Also called Roy or Abongo, Malik Obama is a half-brother to Barack Obama. He came from the union between Barack Obama Sr. and Kezia, his first wife. Born in March 1958, Malik spent his formative years in Nairobi, Kenya and attended the University of Nairobi, graduating with a degree in Accounting.
Just like Malik, Aluma Obama was born to Barrack Obama Sr. and Kezia in 1960. She is a half-sister to the former US president and a graduate of the University of Heidelberg where she majored in German. She went for further studies at the University of Bayreuth where she bagged a Ph.D. in 1996. Auma later worked in Kenya as a development worker but subsequently moved to London.
He also goes by the name Samson Obama and is another half brother to Barack Obama. He was born by Obama's step mum, Kezia in 1968. Abo lives in his home country, Kenya, running a mobile phone business. Rumors have it that he is not really an Obama.
Mark Okoth Obama Ndesandjo
Mark Okoth Obama was born in 1965; he is also Obama's half-sibling from his dad and Ruth Baker, his third wife. Mark runs WorldNexus – an internet company that focuses on Chinese corporations, advising them on the best way to reach out to customers on a global scale. He graduated from Brown University and was at Stanford University as a student of Physics. Mark would later join Emory University for an MBA.
Also called David Opiyo Obama, David Ndesandjo came from Barack Obama Sr.'s marriage to his third wife, Ruth Baker. David was born in 1967 but died in 1987 after his involvement in a motorbike accident.
George Hussein Onyango Obama
He is the youngest among Obama's half-brothers. Born in 1982, George Hussein is the son of Jael Otieno and Barack Obama Sr. – who died in a car accident six months after George's birth. Consequently, his mum raised him in Nairobi alongside a French stepfather.
Extended Family Members – On the Maternal Side
Stanley Armour Dunham is Obama's maternal granddad and served in the United States Army during the 2nd World War as a sergeant. He is responsible for raising Barack Obama, a task he pulled off alongside his spouse Madelyn Dunham. Apart from his grandson, Stanley had blood ties with several other past US presidents Harry S. Truman, James Madison, Jimmy Carter, Lyndon B. Johnson, George W. Bush, and George H. W. Bush. He was born in 1918 and died in 1992.
She was born in 1922 and was the maternal grandmother of Barack Obama. Madelyn Dunham whose maiden name was Lee Payne was a banker, rising to the rank of a VP of a Hawaiian bank. Obama has many memories of her since he grew up under her watch. Madelyn died in 2008.
Charles Thomas Payne is the former US president's great uncle and a younger brother to Madelyn Dunham. Born in 1925, Obama's great uncle served in the 89th Infantry Division of the United States Army during the 2nd World War. He also worked with the Library at the University of Chicago as its assistant director. Charles died in 2014.
He was an older brother to Stanley Dunham and a great uncle to Obama. Ralph Dunham enlisted in the United States Army during the 2nd World War as an assignment cum personnel officer. He was born in 1916 and died in 2012.
Eleanor Belle Dunham Berkebile
Born in 1932, Eleanor Dunham was Stanley's younger sister and a great-aunt to Obama. She was born in 1932 and worked in civil service where she attained the rank of an executive secretary before retirement. Eleanor died in 2003.
She was Charles Payne and Madelyn Dunham's younger sister. Margaret Arlene is one of Barrack Obama's great-aunts and lectured at the University of North Carolina and the University of Missouri as a professor in nutrition. She was born in 1927 but died in 2014.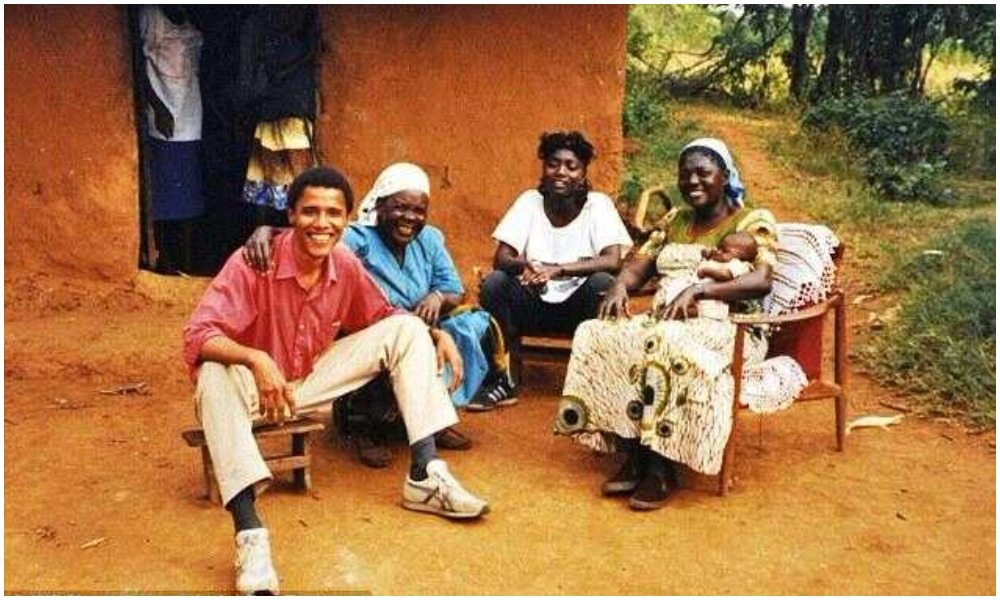 Extended Family Members – On the Paternal Side
Born in 1895, Onyango Obama was Obama's paternal grandfather who later added Hussein to his name after he became a Muslim convert. According to the Luo tradition, children's names reflect the circumstances surrounding their birth and the name Onyango is given to children who were born early in the morning. Onyango was a herbalist in his locality and served as a mission cook. He died in 1979.
Her date of birth is recorded as 1918, also called Akumu Nyanjoga and Sje, Habiba Akumu Obama was Onyango's 2nd wife and the paternal grandmother of Obama. She gave her husband three children, Barrack Obama Sr, Auma and Sarah. Akumu died in 2006.
Sarah is Obama's aunt and his dad's older sister. She is Onyango's daughter with Habiba Akumu. Sarah shouldn't be confused with one of Onyango's wives equally called Sarah.
She is the younger sister of Barack Obama Snr. which makes her one of Obama's aunts. Another daughter of Onyango and Akumu. She is the only surviving full sibling of Obama's dad.
She is Onyango's third wife and a step mum to Barack Obama Snr. She is also called Sarah Obama, Sarah Hussein Obama, and Sarah Ogwel.
He is Obama's half-uncle, the oldest son born to Sarah Obama and Onyango. Omar was born on the 3rd of June in 1944.
Born on the 29th of May 1952, Zeituni Onyango was Obama's half-aunt. She died in 2014.
Barack Obama's Personal Life With Michelle Obama
Her maiden name is Michelle LaVaughn Robinson; the wife of Barack Obama was born on the 17th of January 1964. Michelle Obama spent her formative years in Chicago; she passed through Princeton University and later Harvard Law School. Her early legal career was spent at Sidley Austin law firm where she met Barack Obama. Her office actually assigned her to Obama as his advisor but their mutual attraction led them to start dating and consequently tie the connubial knot on the 3rd of October 1992.
The American born lawyer later served as a university administrator with the University of Chicago as the institution's associate dean of Student Services and the medical center at the University of Chicago as the VP for Community and External Affairs. Michelle later became the first black first lady of the US when her husband was elected into office as the 44th president of the United States – a position which she held from 2009 to the end of his second term in 2017.
Who Are The Barack Obama Kids?
Barack Obama and his wife have two daughters – Malia Ann Obama, born on the 4th of July 1998 and her younger sister, Natasha aka Sasha, born on the 10th of June 2001. Sasha made the records as the youngest child to ever live in the White House since 1961 when John F. Kennedy Jr. was brought in as an infant. Time Magazine named the two Obama girls among the "The 25 Most Influential Teens of 2014".
Their life in Chicago was quite busy with Malia engaged in dance, soccer and drama lessons, while Sasha was preoccupied with tap and gymnastics lessons, though both girls had a common interest in tennis and piano. Both girls were educated in Washington DC, passing through Sidwell Friends School. Malia's high school days were quite eventful as part of her 2014/2015 summer holidays were spent in LA and New York working in TV studios. She did not let her 2016 summer to go to waste as she spent it at the American Embassy in Madrid, Spain – working as an intern. The first daughter of Barack Obama became a graduate in 2016, and prior to her family's relocation to Washington DC, she joined the private Laboratory School at the University of Chicago alongside her sister Sasha.
On her own part, Sasha worked briefly at Nancy's – a seafood eatery located in Martha's Vineyard in Massachusetts around 2016 August. Her fall that same year was spent shuttling between Peru and Bolivia on an 83-day tour. She commenced her internship in New York in February 2017, working for Harvey Weinstein film studio. By August that same year, she commenced studies at Harvard University, Sasha's graduation from Sidwell Friends was accomplished in 2019 and in the fall, she joined the University of Michigan.