There is no doubt that The Backstreet Boys is one of the most successful and critically acclaimed names in the music industry. With worldwide record sales of over 130 million, the band members created a name for themselves as the best-selling boy band in history. The Backstreet Boys comprises of five members – A.J. McLean, Brian Littrell, Nick Carter, Kevin Scott Richardson, as well as Howie Dorough.
Even though Richardson left the group for a spell, The Backstreet Boys have never had an official split. The group went on a hiatus from 2002 to 2004 and regrouped for their 2005 comeback album, Never Gone. As of 2019, the group has received several awards and nominations. They have eight Grammy nominations, two American Music Awards, seven Billboard Music Awards, two MTV Video Music Awards, and many others.
A.J McLean, DOB: 9th January 1978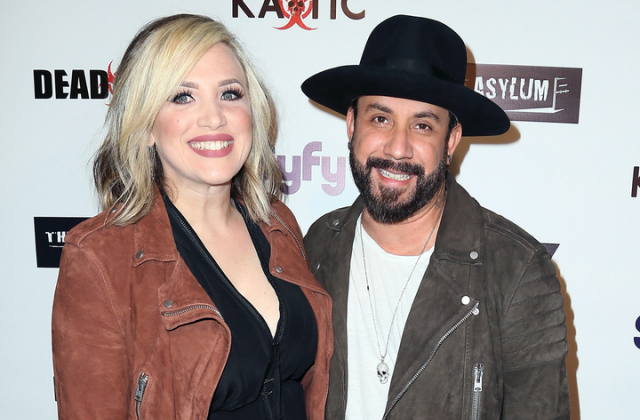 A man of richly mixed heritage, A.J has Cuban-Puerto Rican, German, Scots-Irish, and English blood. At a young age, he was able to get four years of training in different dance styles including tap, ballet, jazz, salsa, gymnastics, and ballroom. At 14, he auditioned for and became the official first member of The Backstreet Boys.
A.J. McLean is a happily married man. In 2009, he met hairstylist and makeup artist Rochelle Deanna Karidis and the duo dated for ten months. In a Las Vegas club on his 32nd birthday, A.J. asked her to marry him and they tied the knot on December 17, 2011, in Beverly Hills, California. Together, they have welcomed two children; first daughter Ava Jamyes (November 2012) and second daughter Lyric Dean (March 2017).
Howie Dorough, DOB: 22nd August 1973
The youngest in a family of five, Dorough is a singer, songwriter, and actor. He met fellow bandmate and friend A.J. through a mutual voice coach in Orlando. He is of mixed heritage, with Puerto Rican and Irish American roots. To honour his sister Caroline, who died of lupus in 1998, Dorough formed the Dorough Lupus Foundation. He has been part of The Backstreet Boys since its inception.
Howie Dorough met Warner Bros. executive producer Leigh Boniello in 2000 and they began dating shortly afterwards. Six years later, he proposed to her and on December 8, 2007, they got married in Florida. Together, the couple has two sons; James Hoke (May 2009) and Holden John (February 2013).
Nick Carter, DOB: 28th January 1980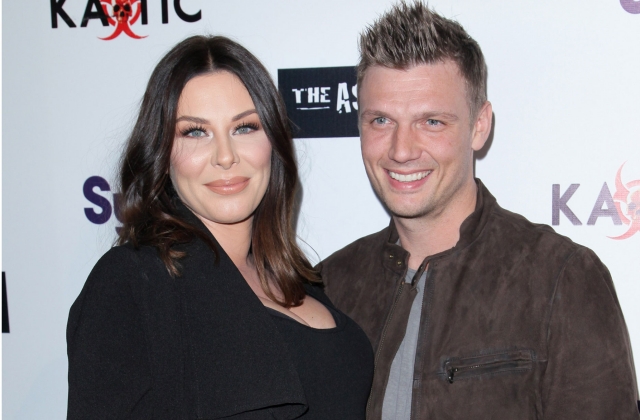 Nick Carter was born in a family of five children in Jamestown, New York. He was named Nickolas Gene by his parents; Jane Elizabeth and Robert. Nick has a very rich ancestry with Italian, English, German, and even Balkan roots. His siblings are Bobbie Jean, late sister Leslie, and fraternal twins Aaron and Angel.
Nick found true love after he met fitness trainer Lauren Kitt at his October 2008 house gathering. Lauren is currently the owner and co-founder of Pro Derm Aesthetics, a cosmetic and regenerative dermatology centre. The couple dated for five years before Nick proposed in 2013 with a 7-carat diamond ring. They tied the knot in Santa Barbara, California, one year later, in April 2014. Together, they have two children; son Odin Reign (April 2016) and daughter Saoirse (October 2019). In 2018, the couple suffered a miscarriage.
Kevin Richardson, DOB: 3rd October 1971
Born in Lexington, Kentucky, Backstreet Boy Kevin Scott Richardson joined The Backstreet Boys in 1993, leaving the group briefly in 2006 before returning permanently. He was honoured as an inductee in the Kentucky Music Hall of Fame with fellow bandmate and cousin Brian Littrell on April 10, 2015.
Richardson met actress, dancer, and model Kristin Willits when they both worked at Florida's Disney World. Starting their relationship in 1993, they got married on June 17, 2000, in Lee County, Kentucky. They have two sons together; Mason Frey (July 2007) and Maxwell Haze (2013). Before welcoming their second son, the couple struggled with fertility issues.
Brian Littrell, DOB: 20th February 1975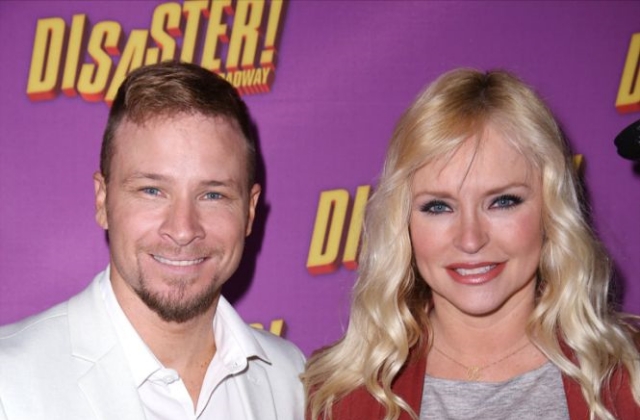 Singing right from an early age, Backstreet Boy Brian Littrell was born in Lexington, Kentucky. He was part of the Porter Memorial Baptist Church choir, pulling off his first solo performance at the church when he was seven. A congenital heart problem makes the singer very vulnerable to illnesses. After a 1997 heart surgery, he founded Healthy Heart Club, a non-profit organization that gives medical and financial aid to children with heart conditions.
On the set of the music video for the group's single As Long As You Love Me in '97, Brian met Leighanne Wallace, an extra on the set. The two hit it off nicely and began dating. On Christmas Eve in 1999, he proposed to her. They got married on September 2, 2000, in Atlanta, Georgia, and are parents to two sons Baylee Thomas Wylee Littrell and Baylee Littrell.
The Backstreet Boys Right Now
The Backstreet Boys made a name for themselves both as a group and as individuals. In 2019, the group released their tenth studio album, DNA. A tour titled the DNA World Tour is set to begin February 2020. The tour is their eleventh together. When they aren't making music and touring, each member has had their own thing going for them.
A.J. has a solo career and sometimes performs under the stage moniker Johnny NoName, his alter ego. From 2018 to 2019, he released several singles for his upcoming album Long Road. He launched Skulleeroz Vapor in 2015, a line of e-cigarette liquids. Beyond this, the star has settled nicely into family life in Los Angeles, California.
Nick also has a successful solo career, with three solo albums and one collaborative album in his discography. Carter got into powerboat racing in 2002 with his team winning the National Championship in its first year. However, he hasn't done any boat racing since 2003. Nick resides with his family in Las Vegas, Nevada.
Besides his singing career, Kevin has done a bit of modelling. He has modelled for Versace, Vogue, and is TAG Heuer's brand ambassador. Richardson has done a bit of acting too, appearing in the indie movies The Bloody Indulgent and The Casserole Club. He lives in Lexington, Kentucky with his family.
Howie ventured into the real estate business with the founding of his company, Sweet D, Inc. He has gone on to launch and holds CEO, director, and chairman positions in other companies. The singer lives with his family in Orlando, Florida.
Brian has expressed himself as a strong Christian and has used his solo career to release gospel music. His singles In Christ Alone and By His Wounds have both won a GMA Dove Award for Inspirational Recorded Song of the Year in 2006 and 2008 respectively. His son, Baylee, released his debut album, 770 Country, in November 2019. Brian lives with his family in Alpharetta, Georgia.