Ashley Olsen does not have a husband and has never been married, but her twin sister Mary-Kate was married to Olivier Sarkozy since 2015, she requested an emergency divorce in May 2020, during the Covid-19 pandemic. That divorce was later finalized in January 2021
Not many actors and actresses enjoyed the privilege of hitting the silver screen at less than one-year-old but former American actress, Ashley Olsen achieved this feat at just nine months old. Now an established fashion designer, businesswoman, producer and author, Olsen has been able to carve a niche for herself in the global fashion world, causing curiosity among fans as regards her personal life.
While many are wondering if Ashley Olsen has a husband, others do not just understand her relationship with fellow fashion design professional, Mary-Kate Olsen. The following paragraphs provide all the details you need to know about Olsen's personal life.
Is Ashley Olsen Married or Dating Anyone?
Ashley Olsen's romantic relationship timeline shows she has dated several men, all of whom are celebrities. Between 2001 and 2004 while in her teens, Ashley dated film producer, Matt Kaplan. From 2004 to 2005, she hooked up with Scott Sartiano, a renowned restaurateur.
In 2005, she also had a romantic link to American actor and singer, Jared Leto. After breaking up with Leto the same year, she began going out with Greg Chait, the founder of the high-end fashion line, The Elder Statesman, and the relationship lasted until 2007. On parting ways with Chait, Ashley had a short-lived affair with pro cyclist Lance Armstrong in 2007.
From 2008 to 2011, Ashley went out with Justin Bartha, an American actor. In 2012, rumors went rife that she was having an affair with Johnny Depp, and from 2014 to 2015, she had a well-publicized romance with film director, Bennett Miller.
Then again in 2016, Miss Olsen had a five-month-long relationship with much older Richard Sachs, a famous American bicycle constructor.
But is Ashley Olsen now finally married? Does she now have a husband? The answer is quite a simple no. The fashion designer is currently dating yet another guy.
Ashley Olsen's latest boyfriend is Louis Eisner. But who exactly is Louis Eisner, and how long have they been together?
Who Is Ashley Olsen's Boyfriend, Louis Eisner and What Does He Do?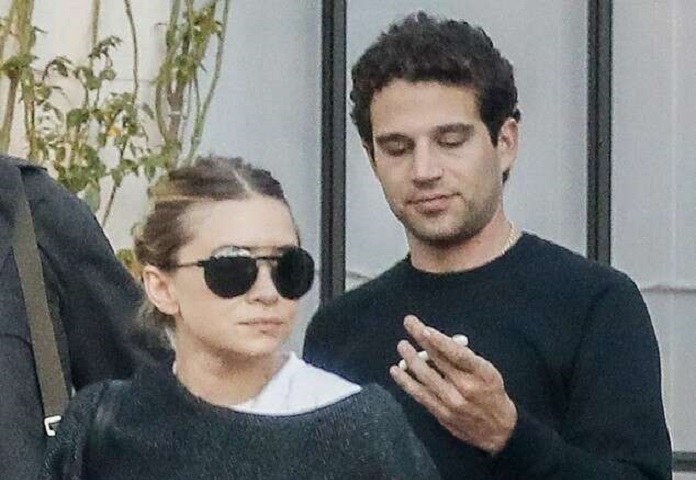 Louis Eisner is a Californian native who works as a bicoastal artist based in Los Angeles. Louis comes from a family that has a lot to do with fashion and that could be why he easily got along with Ashley. His mother works as a jewelry and fashion photographer. Prior to beginning his career, Eisner studied Art History at Columbia University.
Wish to know how famous Louis Eisner is in his art profession? A Bloomberg report on Ivanka Trump's art collection named Eisner as one of the artists she has patronized. You can hop into Louis Eisner's Instagram page to see more of his works.
How Old Is Louis Eisner and How Long Has He Been Dating Ashley Olsen?
Unlike what she usually went for – older men, Ashley Olsen landed a younger dude this time. Louis was born on the 31st of July, 1988, making him almost two years younger than Ashley who was born on June 13, 1986.
According to media records, Ashley Olsen and Louis Eisner started dating in 2017. That was, however, not the first time they met as they have reportedly been just friends after meeting through a mutual high school friend some years before. The duo first stepped out publicly as a pair at Hammer Museum's 2017 Gala in the Garden held in October of the same year.
Since both Louis and Ashley are not in love with the spotlight, the media is finding it very difficult to keep track of the progress of their relationship. Rumors broke mid-2019 that the duo has possibly tied the knot or at least got engaged after paparazzi caught Miss Olsen wearing a ring on her wedding finger during a casual dinner outing with Mr. Eisner in Pacific Palisades, LA.
This, however, remains unsubstantiated. Whatever the case may be, it is apparent that they are very much into each other considering how long they've been together. Louis has also attended a number of events in honor of Ashley, including her 33rd birthday bash in NYC in 2019.
A Look at Ashley Olsen and Mary-Kate's Relationship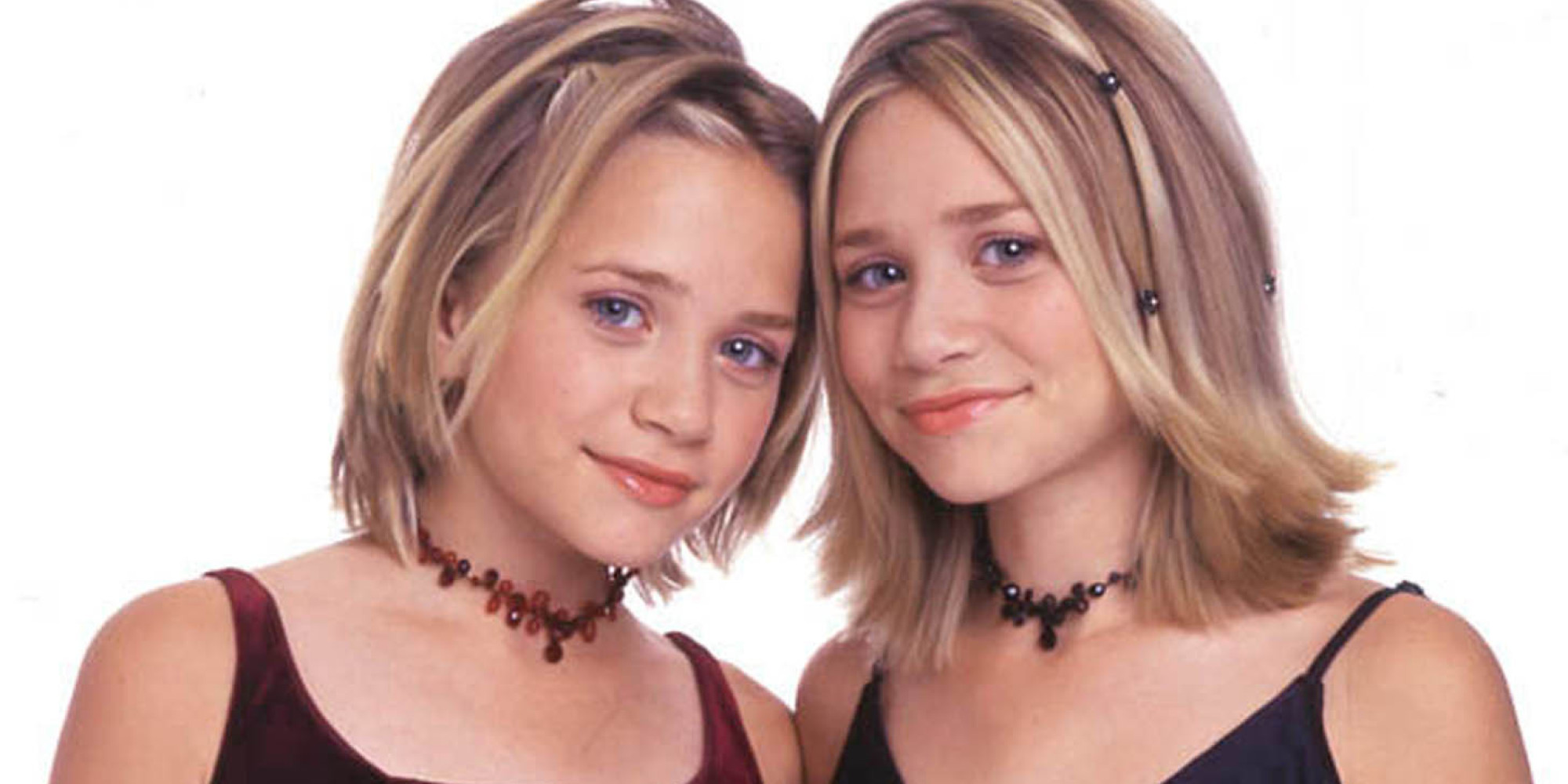 The primary relationship between Ashley Olsen and Mary-Kate Olsen is the fact that they are twins.
The pair were born as fraternal twins on the 13th day of June in 1986. They were born in Sherman Oaks, California, to David Olsen and his wife, Jarnette. While Mary-Kate is the older twin, Ashley is the younger one.
The twins have two siblings – elder brother Trent Olsen and younger sister, Elizabeth Olsen who are both into acting. They also have two half-siblings, Taylor and Jake from their father's second marriage.
Their Acting Career
Ashley and Mary-Kate first made it to the spotlight by playing Michelle Tanner on the 1987-1995 ABC situation comedy, Full House. As earlier mentioned, they were both just nine months old at the beginning of the 8-season-long sitcom.
After Full House, the twins went on to appear in several other films before finally leaving acting for fashion designing in 2012. Some of the films they simultaneously appeared in are To Grandmother's House We Go (1993), How the West Was Fun (1994), It Takes Two (1995), Billboard Dad (1998), Switching Goals (1999), and New York Minute (2004).
Ashley and Mary are graduates of Campbell Hall School, Los Angeles, and New York University's Gallatin School of Individualized Study.
Ashley and Mary-Kate's Fashion Businesses
While still working in the film industry, Ashley, alongside Mary-Kate, worked as the face and marketer of several girl products including baby dolls, female clothing, and computer games. The duo subsequently created their own luxury fashion brand called The Row. That was in 2005.
Prior to this, they ran the Mary-Kate and Ashley: Real Fashion for Real Girls line at Walmart. In 2007, they launched another line of contemporary clothing called Elizabeth and James.
Ashley and Kate would later initiate two more affordable clothing lines, StyleMint and Olsenboye, both of which were very successful. They have also collaborated in several philanthropic acts that impacted the world. Ashley and Mary-Kate recently became the Creative Directors of Superga, an Italian shoe brand.
Meanwhile, Mary-Kate was married but got divorced in January 2021. She tied the knot with Olivier Sarkozy after dating him for about three years. Mary-Kate's ex-husband, Olivier is a French banker and a half-brother to former President of France, Nicholas Sarkozy.
Mary cited the reason for their divorce as the fact that Sarkozy declined to renew the $29,000-a-month lease on an apartment they used to share. Since then, Sarkozy had also reportedly moved his ex-wife and children into their Long Island home.