Ever heard of the Olsen Twins? They are the two amazing stars who garnered fame from a very young age. The inseparable pair – Mary-Kate Olsen and her sister Ashley Olsen have pulled giant strides in the American entertainment industry thanks to their exceptional acting prowess and entrepreneurial capabilities. They began acting as far back as when they were nine months old and they have played remarkable roles in various movies and TV series including Full House, Winning London, Holiday in the Sun, and Passport to Paris, among others. In addition to their exceptional acting skills, they founded a production company called Dualstar Entertainment during the '90s and they are also well-known for their fashion line called Real fashion For Real Girls.
Ashley has been in the limelight for a long time and her love life has been a thing of interest to her fans. She has been involved in several relationships with well-known celebrities and businessmen. Alongside her twin sister, Ashley is known for having unusual relationships with successful millionaires who are almost twice their age.
Ashley Olsen's Present Relationship
In mid-2019, it came to light that Ashley had for a long time been dating a 30-year old artist named Louis Eisner. The reports came after she was spotted out with the artist on more than a couple of occasions. Eisener who was born on July 31, 1988, and raised in California is a graduate of Columbia University where he studied art history. He got his love for the arts from his mother Lisa who is a well-known fashion photographer as well as a jewelry designer. Most of Eisener's paintings are abstract and can be found on Artnet.com.
It is not known when Olsen and Eisner began dating but RadarOnline reports that the duo first began their relationship as friends in 2017 before becoming lovers.
Ashley Olsen's Relationship History
1. Matt Kaplan
Ashley had a relationship with the American film producer Matthew Kaplan. Meeting each other in 2001, their relationship lasted till 2004 before they went their separate ways. After their break up, Kaplan got married to Australian actress and the Vampire Diaries star Claire Holt. The couple announced their engagement in 2015 and tied the knot the following year. After one year of marriage, they went their separate ways following a series of irreconcilable differences.
2. Scott Sartiano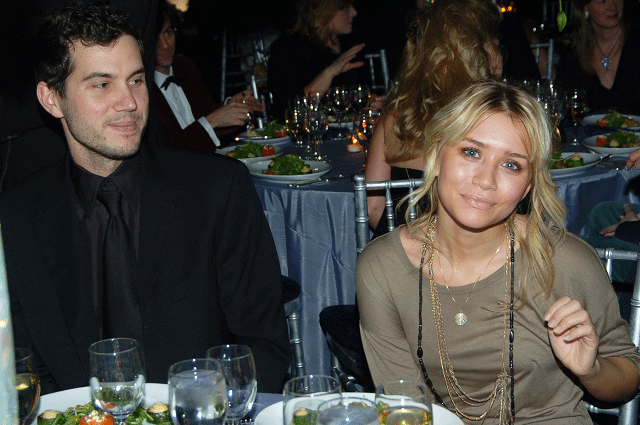 Her next hook up was with former tennis player and famous American restaurateur Scott Sartiano. The duo had a brief relationship from 2004 to 2005. Sartiano is well-known as the owner of the notable Butter Restaurant situated in New York City, as well as a nightclub called 10Ak which he founded in 2007. After their brief romance, Sartiano went on to marry a model named Allie Rizzo in 2014. He had also dated other movie stars such as Lindsay Lohan and Anne Hathaway, among others.
3. Greg Chait
Greg Chait is one of those shaping the Global fashion industry and he is the founder of the popular fashion line called The Elder Statesman. Ashley started dating Chait in 2005 and in less than two years they went their separate ways in January 2007. After their break up, Ashley had a fling with Lance Edward Armstrong who is an American professional cyclist. Their short-lived romance ended after a few months in the same year.
4. Justin Bartha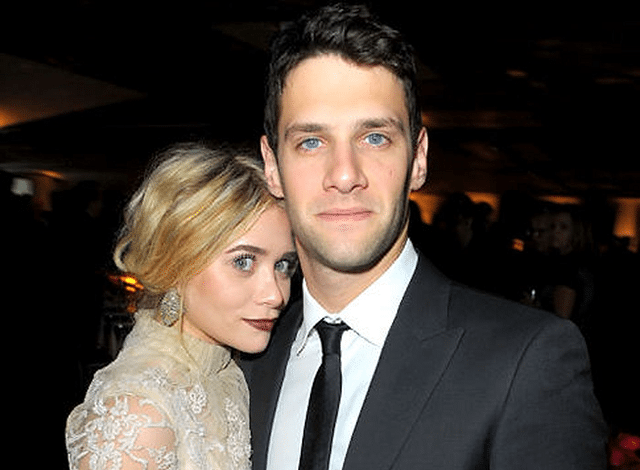 Ashley started dating the brilliant American actor Justin Bartha in 2008. Justin is best known for his appearance on blockbuster movies including the NBC comedy series titled The New Normal, The Hangover Trilogy, and National Treasure film series. He is currently one of the casts of the CBS political drama titled The Good Fight. After about three years of a romantic relationship, the pair went their separate ways in 2011. While there were rumors that Ashley started dating Johnny Depp, Justin went on to marry Lia Smith, an American fitness instructor in 2014 and they both have a daughter named Asa Charlotte.
5. David Schulte
While the former Full House star's burning desire of dating rich and successful older men continued to increase, she fell into the arms of David Schulte, a millionaire and the CEO of luxury eyewear brand Oliver Peoples. The duo had a short-lived romance which lasted for only a few months before calling it quits. However, after their split in January 2014, the lovebirds were spotted a few times but they never got back together.
6. Bennett Miller
Soon after her break up with David Schulte, the gorgeous fashionista started dating the award-winning American movie director Bennett Miller in February 2014. Miller is famous for his excellent performance in blockbuster movies including Moneyball, Foxcatcher, and Capote, among others. Their relationship saw the light of day when the pair was spotted in West Hollywood while on a dinner date. But it didn't last long before hitting the rocks and they went their separate ways. Miller went on to start another relationship with Sienna Miller in 2016.
7. Richard Sachs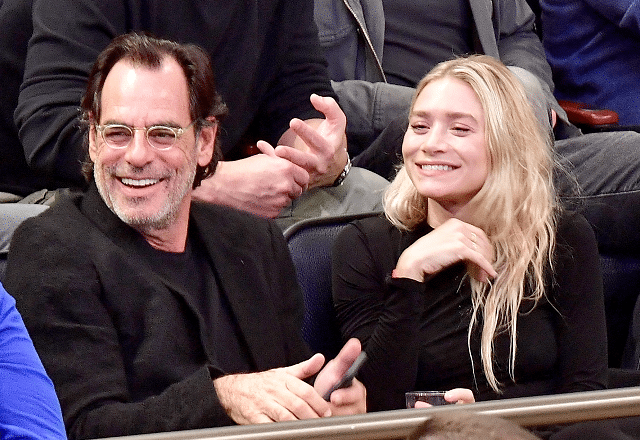 Ashley Olsen next dated Richard Sachs, a financier and art dealer. Sachs is twenty-eight years older than the fashion queen and they began dating in November 2016. The pair were spotted together on several occasions and they both went on vacation to the Caribbean for the 2016 Holiday weekend. It was speculated that it's only a matter of time until Ashley and Richy walk down the aisle. But don't expect to see a ring on her finger anytime soon because Ashley Olsen called off the relationship so she could focus on her fashion biz.