Ashley Lovelace was a lovely lady who came to fame as a social media personality. Although she only started her Instagram account in 2018, her good looks and grace attracted a lot of followers to her that by January 2019, the account had already grown to over half a million followers. Unfortunately, she did not live a long life, having committed suicide early in 2019 following a case of bullying and a number of other personal battles she had.
Ashley Lovelace's Biography
The social media star was born at Abington Hospital in Abington, Pennsylvania as Ashley Monet Lovelace on November 7, 2002, to Terrance Lovelace and Stacey Pak. It was in Philadelphia, Pennsylvania that she was first brought up until she moved to Las Vegas when she was five.
She grew up as a lovely child who could attract people and lit anywhere she went to, thanks to her good looks, humor, and free spirit. She had three siblings – Yunte, Keyan, and Maya, as well as two step-siblings, Amir and Talisha.
In June 2018, she started her Instagram account, Misslovelacee, posting pictures of herself as well as videos of herself either singing to songs or dancing. Before long, her charm and grace had already attracted a lot of followers, helping her amass a massive 500,000 followers on the account. In one of the videos she uploaded, she announced that she was making a video for her YouTube channel which did not go very far before she lost her life.
What Happened To Her?
Ashley died on January 21, 2019, at the age of 16 following a self-inflicted gunshot wound. Her death was announced on her Instagram account by her mother who said no one was blamed for the death including her friends and boyfriend.
There are reports that Ashley Lovelace had been depressed for some time before her death. She was said to have had some cut on her wrist which she inflicted on herself. Unfortunately, on the above-stated date, the young social media personality shot herself in the mouth, leading to her death.
Before the tragic event, Ashley was going through a lot of things. One of such is relating to an alleged video of herself sleeping with her boyfriend. The clip was said to have made around her school, and that made a lot of other students including some of her close friends to mock her. With that said, there is no confirmation to this claim.
What is known to be true, however, is that for some time before her death, she became a victim of online bullying. She suffered extreme bullying from a young man known as Tyler Edmonds (BarbiiDaBully), who is a Chicago resident into adult amateur films and works as a cashier. Tyler is also said to identify himself as a transgender.
Someone who proudly describes himself as a bully, Tyler targeted Ashley whom he bullied on social media until her death, after which he came out claiming he doesn't feel sorry that she died because he bullied her. He also added in a video that bullying is what he is good at.
There are other young people that have also claimed to have been bullied by Tyler including a YouTuber, Leah.
Following the death of Ashley Lovelace, a GoFundMe account was created by her biological mother, seeking to raise $50,000 with the aim of starting the Ashley Lovelace Foundation as building the legacy of Lovelace. Also, the proposed foundation which would be called the A.L.L Foundation has the goals of creating awareness on cyberbullying and preventing suicide as well as helping both teenagers and adults battling depression.
Four months since its creation, the account was only able to pull together less than a thousand dollars.
See Also: The Suicide of Katelyn Nicole Davis: Here's What We Know So Far
Facts To Know About Ashley Lovelace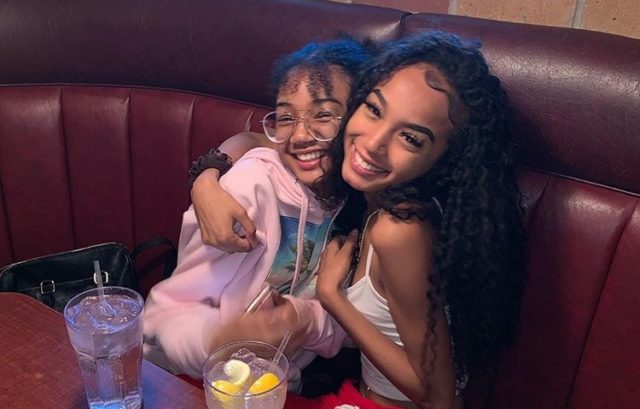 1. Height: A very beautiful woman, Ashley had a height of 5 feet 2 inches tall
2. Social Media Activities: As stated, she had good followership on social media while she was alive. Even after her death, she continued gaining followers most especially on her Instagram account.
3. Her mother is Korean: Ashley revealed in her only YouTube video that her mother is Korean. Because of that, many people get to think she speaks more than just one language. However, English is the only language she knows.
4. Her father is African American: With a Korean mother who is also half Hawaiian, her father is a black man.