From the Kardashian-Jenner clan's supermodel, Kendall Jenner to rapper Iggy Azalea down to Victoria Secret Angel, Chanel Iman, the rapper Asap Rocky dating prowess has left many speculating and wondering who his next date would be. With the release of his latest album, Testing in May 2018 which he says is about testing new sounds, perhaps, he may get on to testing new belles or making known an already existing one. He has kept many on their toes in the quest to finding out every detail about his dating timeline since he hit the limelight in 2011.
Brief Bio
He was born on October 3, 1988, in Harlem, New York and named Rakim Meyers at birth but chose to go by the moniker Asap Rocky. A member of the hip-hop group A$AP (Always Strive and Prosper) Mob, he has been putting in much work since he released his debut mixtape, Live. Love. A$AP in 2011. His debut album, Long. Live. A$AP which was released in 2013 peaked at number one on the Billboard 200. Following in the wake of the 2013 album, his second, At. Long. Last. A$AP (2015) also debuted at number one on the Billboard 200. He has also collaborated with the big names in the industry including Drake, Kendrick Lamar, 2 Chainz, French Montana, Kid Cudi.
He has since expanded his influence and reach to fashion, directing, film, record production among other ventures. However, music remains his propellant and forte. With an impressive song catalog under his wings, the rapper could be well dubbed one of the brightest stars of this generation.
Who is ASAP Rocky Dating: A Guide To All The Girlfriends He Has Dated
He has been engaged once but has never been married. Here is a comprehensive guide to Asap Rocky dating history since he moved into the love villa. One interesting fact about the rapper's dates is his preference for either supermodels or singers/rappers. Additionally, he rarely dates one who is older than him, opting rather for younger women.
Teyana Taylor
The Harlem born rapper debuted in the dating arena with singer Teyana Taylor in 2004. The pair had the ball rolling until 2006 when they decided to call it quits. They were just little boyfriend and girlfriend then, having grown up in the same area.
Teyana was born on December 10, 1990, in Harlem, New York, US and has been active in the music arena since 2007. She is known for her song Google Me and is currently married to NBA player, Iman Shumpert since October 1, 2016, and the duo had a daughter in 2015.
Iggy Azalea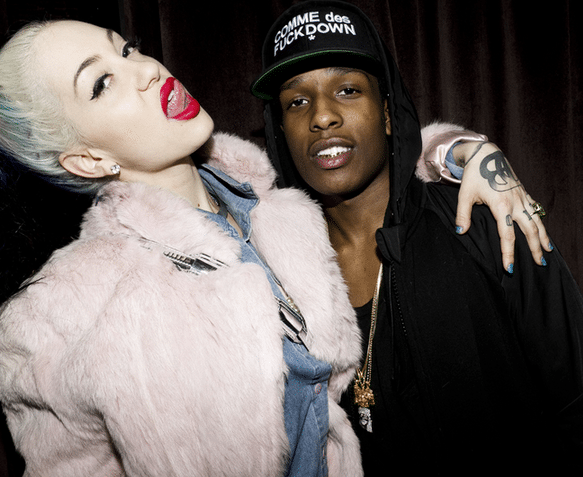 Asap Rocky joined ASAP Mob in 2007 and seemed to stay away from the dating scene until his breakthrough four years later. He hit it off this time with a co-rapper, Iggy Azalea.
He began dating the Australian rapper in June 2011 after their initial meeting through a mutual friend, Chase N. Chase, a music producer. After she revealed that they were an item in a January 2012 interview, she got a tattoo of her beau's mixtape Live.Love.A$AP on her pinky finger. However, the duo did not make it to a happily ever after stage as their boat hit the rocks in July 2012.
Iggy who was born on June 7, 1990, got the A$AP part of her tattoo crossed out in March 2013.
Chanel Iman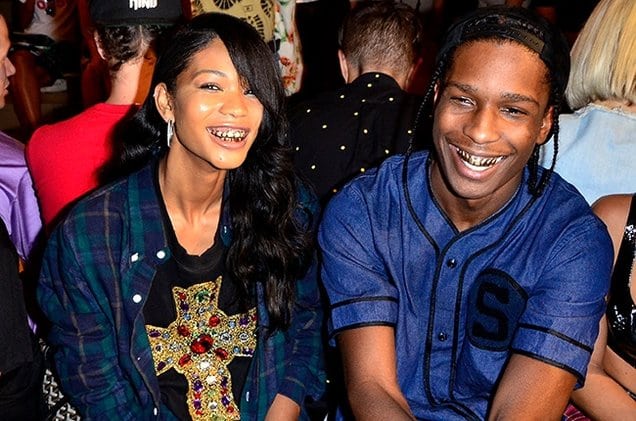 If there is a relationship Asap Rocky was not ready to let go of, it was that with the Victoria Secret angel and model, Chanel Iman, who he described as one of the most beautiful women he has ever laid his eyes on. The fact that the duo was aesthetically perfect was just one facet of their pairing, as they looked made for each other. After he separated from Iggy, he moved on to the beautiful model in November 2012.
They were engaged at some point in 2014 but broke off their engagement some six months later, going their separate ways. Their busy and conflicting schedule played a role in the breakup. According to a source, they spent more time away from each other than they spend together. And we know quite well that relationships hardly survive the dearth of time together, right? They called it quits in June 2014.
Following the split, Rocky shared about the effect the break up had on him. It left him depressed and he still alludes to it in his songs such as Change and Chanel. Interestingly, it was the rapper that called the time on their relationship which is obviously one of the hardest decisions of his life knowing that he wasn't the man she deserved and he wouldn't want to hurt her by holding on to her. That's a typical gentleman you would agree. Beautiful Iman is, however, off the market since March 2018 and is expecting her first baby by November with her husband.
Tahiry Jose
Following his split from Chanel, the rapper moved on to another model, Tahiry Jose who he dated on and off for three years from 2014 to 2017. Tahiry who was born in New York City, US on 5th May 1979 is famous for dating rapper Joe Budden and starring in Love and Hip Hop NY reality show.
Their relationship was not really exclusive and was kept on the lower radar. However, she felt heartbroken and used when her supposed beau went to the Met Gala 2017 with another supermodel, Kendall of the Jenners.
Kendall Jenner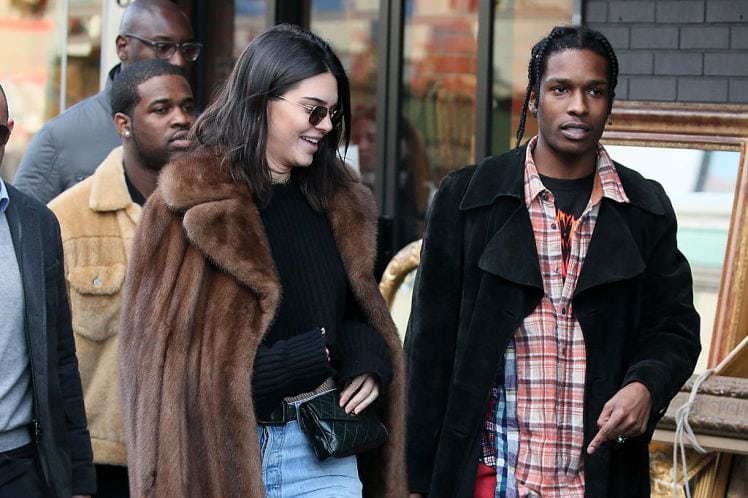 Did we mention that Asap Rocky has a special spot for supermodels? Yeah, he does and seemingly glides smoothly from one to another. He dated the American television personality and fashion model, Kendall Jenner from July 2016 to August 2017.
The rumors of ASAP Rocky dating Kendall Jenner sparked off in 2016, much to his step mom's chagrin. In the time they were together, the lovebirds had the time of their young lives, going on trips and attending events together.
Tina Kunakey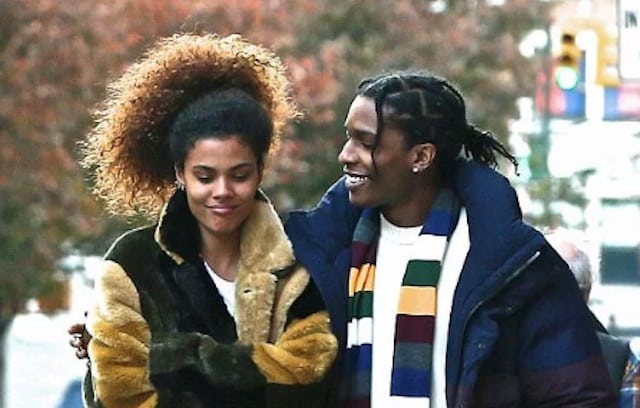 The Live.Love.A$AP singer sent people speculating the nature of his relationship with the Italian model Tina Kunakey after the two were spotted together packing on PDA while walking in New York City in November 2017.
See Also: A Complete List Of Current & Ex-Boyfriends Kendall Jenner Has Dated
ASAP Rocky Dating Rumors
Besides the beauties he has officially dated, The Harlem born rapper has been linked to a slew of other women including Rita Ora in 2012, the lip kit mogul Kylie Jenner in November 2015, and in February 2017, he had a fling with French porn actress, Sophie Brussaux AKA Rosee Divine.
In addition, he left many speculating his future with the Barbadian singer, Rihanna whom he was linked to in 2013. They toured together, collaborated in a music video for the song Fashion Killa and were caught kissing off-screen. Also at a party in New York, the duo spent a whole night together. However, they maintained that they were just having fun and had nothing serious brewing between them so it sees the rumor of Asap Rocky dating her was false.