Anya Taylor-Joy's parents are Jennifer Morancho and Dennis Alan Taylor. Her mother mother is a psychologist, interior decorator, and photographer while her father is a former world powerboat champion and a retired investment banker.
Anya Taylor-Joy is an actress who is currently best known for her stellar work on Netflix's The Queen's Gambit. She made her film debut in the 2015 horror film The Witch and has since gone on to star in several motion picture productions while picking up significant accolades. This article, however, focuses on her parents whom Anya has praised on several occasions for being vitally instrumental in her successful career as an actress.
Anya Taylor-Joy's Father Is Dennis Alan Taylor
As previously mentioned, Anya Taylor-Joy comes from a family of eight whose patriarch is none other than Dennis Alan Taylor. Several reports have it that he was born in February 1940, in Argentina.
Dennis Alan Taylor is the son of Alfred Royal Taylor, a British citizen, and Violet Mary Forrest, an Anglo-Argentine woman. Anya's dad, Dennis, has strong Scottish, Argentine, and  English ancestral roots through his father, Alfred, who was born in Romford, Essex, England, and was the first son of Henry William Taylor and Janette Liddle McDonald, a Scottish woman.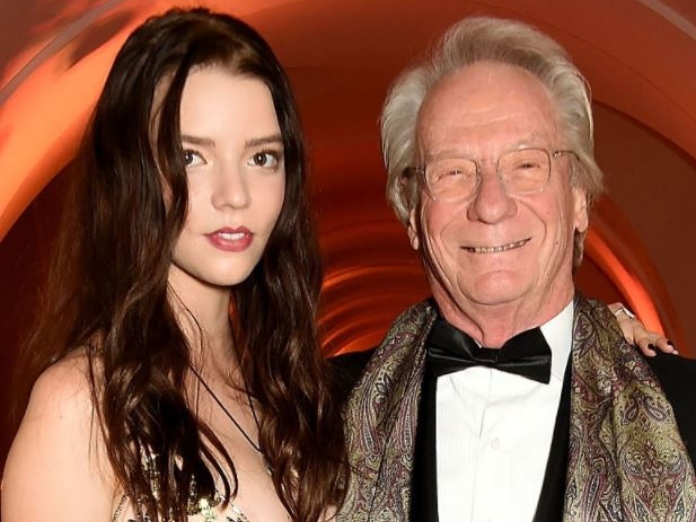 Part of the celebrity dad's Scottish and Argentine ancestry is derived through his mother Violet, who was born in Buenos Aires, Argentina ,but is the daughter of Alexander Gibson Forrest a Scottish man who was born in Pettinain, Lanark, Scotland, and Englishwoman, Mabel Carter, who was born in Reading, England.
Details of other members of Dennis Alan Taylor's birth family have yet to become public knowledge, and as a result, it is quite challenging to determine whether his parents had any other children besides Dennis and his brother Juan, both of whom spent most of their early years in Argentina.
Dennis Alan Taylor Is A Retired Investment Banker
There is not enough information to verify the details of Dennis Alan Taylor's formal education background, but all signs suggest that he received enough to have a professional career as an investment banker in the latter years of his career.
Before that, he had a successful career in offshore racing, alongside his brother Juan. He won the 1987 UIM 3D World Championship in Italy, as well as the UIM 6 liter World title in Messina, Italy, just a year later. Dennis Taylor also emerged as the winner of the 1982, 1986, and 1988 South American Championships.
His dedication to his craft and his Argentine and British community respectively earned him an MBE and an OBE from the British government in 1982.
Anya Taylor-Joy's Mother, Jennifer Morancho, Is The Daughter Of An English Diplomat
Anya's mother was born Jennifer Marina Joy-Morancho in March 1961 in Zambia where her father, David Joy, worked as a British Crown Civil Service diplomat. Her exact date of birth has yet to be revealed to the public, but Jennifer's dad had her with a Spanish woman named Montserrat Morancho Saumensch.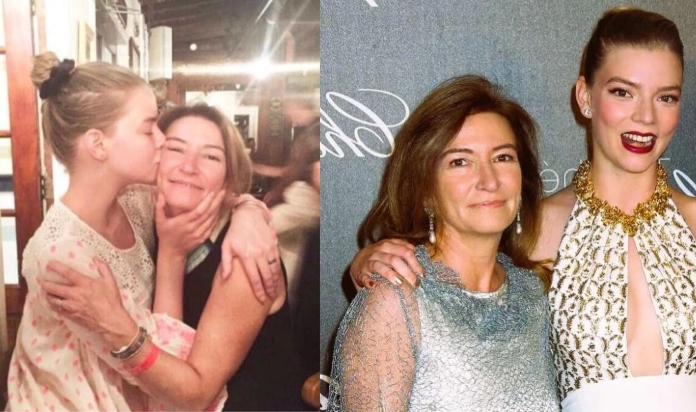 From the above, it becomes evident that Jennifer Morancho-Joy's national identity is also as diversified as her husband's in the sense that David Joy, her father, is a full Brit, and the son of Harold Oliver Joy and Doris Kate Buxton. It is also important to mention the fact that David was born and raised in Oldham, Lancashire, England before professional engagements took him to Africa where he later gave birth to Anya's mother.
Jennifer's Spanish roots are derived from her mother, Montserrat ,who was born to Ángel Morancho Garreta and Marina Josefa Saumensch Castells in Barcelona, Spain.
She Is A Psychologist, Interior Decorator, And Photographer
So far, we have been unable to uncover the pertinent details of Jennifer Morancho's formal educational background such as where she went to school. However, a close look at her professional career indicates that she must have acquired the necessary academic qualifications to serve her community and the public as a psychologist.
Furthermore, it would seem that she picked up several skills along the way to augment her income as a psychologist. Several sources have revealed that she is also a competent interior decorator and a talented photographer, and when she is not rendering health care services, she spends her time beautifying the homes of her clients with creative decorations.
Anya Taylor-Joy's Parents Met In The 1990s
The finer margins of the timeline of their first meeting have yet to be established, but several reliable sources believe that Anya Taylor-Joy's parents met for the first time during the 1990s.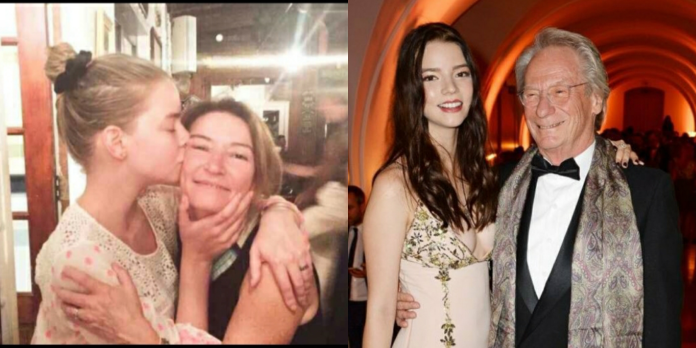 At the time of their first meeting, Dennis Alan Taylor, Anya's dad had just ended his first marriage. The events that took place between the first time they met and when they eventually started dating each other officially have also hitherto been withheld from the media and the public.
Dennis Alan Taylor and Jennifer Marina Joy-Morancho reportedly dated for a few years before going through the necessary process that confirmed their status as a married couple.
They Have Been Married For Over 25 Years Now
Before marrying his current wife, Anya's father was married to another woman whose identity we are yet to uncover. It's also a challenge to determine how long they were married as we do not know when they got married.
Taylor, though, had four children with her before their divorce in the early 1990s. We have already established the fact that he married Anya's mother shortly after and they had two other children together, including Anya who was born on April 16, 1996, and a son named Damien who was born a few years before. According to several reports, Damien is a golf coach.
All information on her four half-siblings from her father's first marriage remains private at the moment.
Meanwhile, it is vital to touch on the subject of the age difference between the actress' parents. Anya's father is more than 20 years older than her mother, but that has not adversely affected their union as a married couple. Instead, it's one of the factors that have kept them married to each other for more than 25 years.
Anya Taylor-Joy's Parents Have Always Supported Her Career Choice
It's no secret that Anya was born in Miami, Florida, United States, while her parents were vacationing there. However, following her birth in the US, her parents returned to Argentina with her and she spent the first six years of her life there.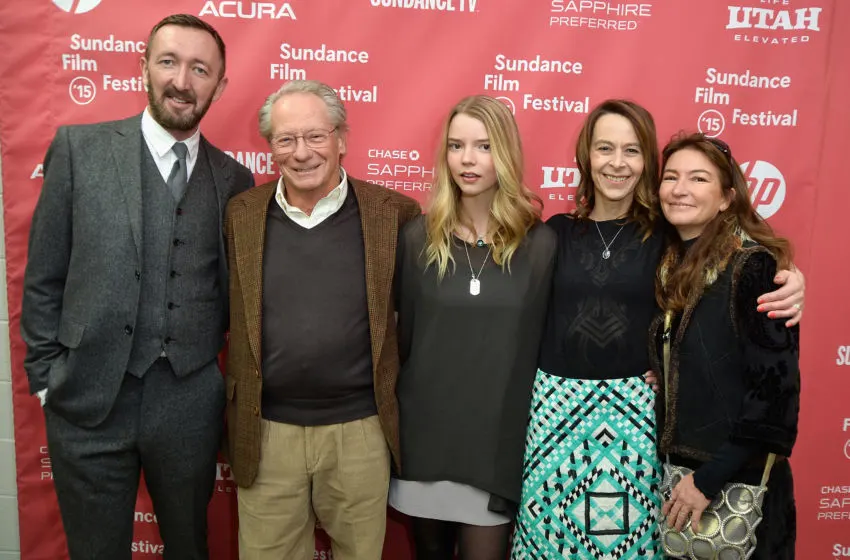 Anya formed a strong emotional attachment with the country of her father's birth and she was visibly perturbed by her family's decision to move back to the UK, specifically the Victoria area of London, shortly after her 6th birthday.
In defiance of that decision, and with slim hopes that they would return to Argentina, Anya refused to learn the English language for a long time, but after coming to terms with the fact that her immediate future lay in Europe, she began to adjust and try to fit in with the help of her parents.
School life was a different matter because Anya struggled to fit in there and ultimately dropped out to pursue an acting career at the age of 16. Some parents would have found that decision reprehensible, but not Anya's parents.
They threw the full weight of their support behind her decision, and suffice it to say that things have turned out quite well for Anya who is fast becoming one of the top actresses in Hollywood.
Her relationship with her parents has also become more beautiful as the years go by, a case in point was when Anya was spotted having a nice day out with her father in Los Angeles in 2021.