Not a lot of celebrities can boast of the amount of publicity and press actress Angelina Jolie gets in the spotlight. From her parents to her brother, and even her relationships, each part of her life has been pored over by fans and tabloids alike. But amidst all the glitz and glamor of the spotlight is a philanthropist and humanitarian. In her quest to aid the less fortunate, Jolie took to adopting children into her family. There's a lot to know about Angelina Jolie's family – children, parents – and we have it all here.
Angelina Jolie At A Glance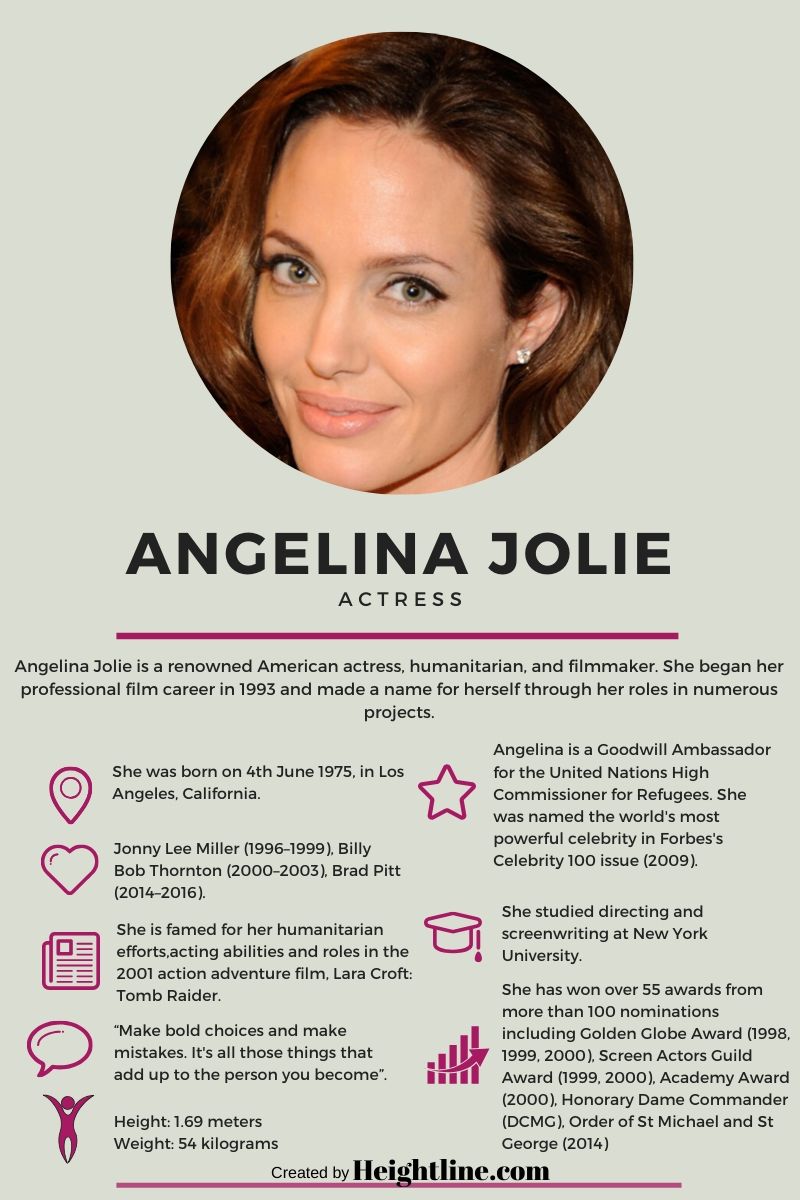 Here's What We Know About Her Family
Angelina Jolie was born into a home of star power on June 4, 1975. Born in the City of Angels, California, Jolie is the daughter of acclaimed stars Jonathan Vincent 'Jon' Voight and Marcia Lynne 'Marcheline' Bertrand. But before the star couple got married, Voight was married to actress Lauri Peters who he married in 1962 before they got a divorce in 1967.
Shortly after the divorce, Voight and Bertrand met and began dating. In 1971, the duo tied the knot and stayed together until rumors of extra-marital affairs began to surface. Things started getting rocky with the marriage and eventually, Voight and Bertrand separated in 1976. Jolie's mother filed for divorce in 1978 and in 1980, the divorce was officially finalized. When her parents legally separated, Jolie and her brother lived with her mother.
Who Are Angelina Jolie's Parents?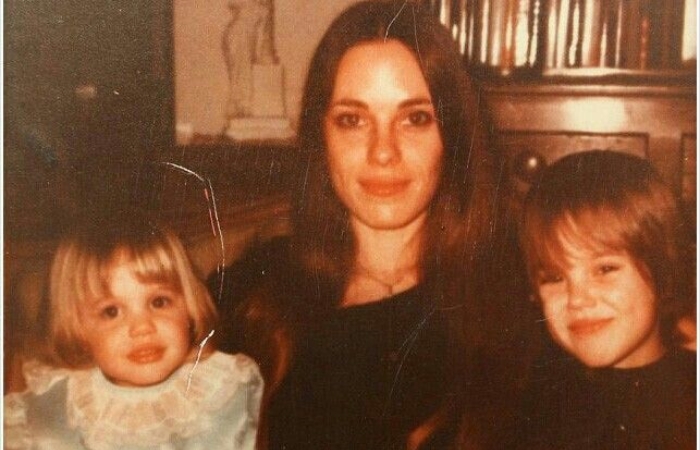 Angelina Jolie' father, Jon Voight is an American actor that caught the limelight in 1969 when he starred as would-be gigolo Joe Buck in the movie Midnight Cowboy. He continued his rise in the movie industry during the 70s with movies like Deliverance, Coming Home, and The Champ. He has won multiple awards over his acting career, including an Academy Award, four Golden Globe Awards, and a BAFTA Award.
Marcheline Bertrand, on the other hand, was an American actress known for her humanitarian works before her death. After her divorce with Voight, she dated activist and musician, John Trudell for a while after, establishing the All Tribes Foundation—a non-profit supporting the economic and cultural survival of Native peoples—with him. Bertrand died on January 27, 2007, after battling ovarian and breast cancer.
What We Know About Her Elder Brother
Angelina Jolie's elder brother, and only sibling, is James Haven Voight, an American actor, producer, director, and writer. Haven was born on May 11, 1973, in Los Angeles. He attended Beverly Hills High School and the University of South Carolina School of Cinema-Television. He received a George Lucas Award for a movie he directed while in college. Haven legally removed Voight as his surname during his estrangement with his father. After his mother's death, he was able to reconcile with Jon Voight.
All We Know About Angelina Jolie's Children
Angelina Jolie's family comprises six children, giving birth to three of them while adopting three others from different countries as part of her humanitarian efforts. After Brad Pitt and Jolie got together as a couple, Pitt went on to adopt the kids himself in early 2006 after Angelina Jolie's children had their last names successfully changed from Jolie to Jolie-Pitt.
Who Are Angelina Jolie's Adopted Children?
1. Maddox Jolie-Pitt
Maddox was adopted when Jolie was still married to ex-husband Billy Bob Thornton. Born on August 5, 2001, the couple found him in a Cambodian orphanage. He was legally adopted as one of Angelina Jolie's children on March 10, 2002. Reports show Maddox aspires to be in the movie industry like his parents. He was a production assistant in the 2015 movie, By the Sea.
2. Zahara Marley Jolie-Pitt
Zahara was adopted three years after Maddox. Born on January 8, 2005, she was adopted from an Addis Ababa, Ethiopia orphanage. She joined Angelina Jolie's children when she was six months old. She was legally adopted on July 6, 2005. Zahara, like her brother, has also had a go in the movie industry. She provided the voice of the character Meng Meng in the animated movie Kung-Fu Panda 3.
3. Pax Thien Jolie-Pitt
After the birth of their first child together, Pitt and Jolie adopted another child, this time from Ho Chi Minh City, Vietnam. Born on November 29, 2003, Pax became one of Angelina Jolie's children when he was three years old. He was legally adopted on March 15, 2007, by Jolie and on February 21, 2008, by Pitt.
Meet Her Biological Children
1. Shiloh Nouvel Jolie-Pitt
Being the first biological child in Angelina Jolie's family, the media buzz surrounding Shiloh's birth would have been massive. Shiloh was born on May 27, 2006, in Swakopmund, Namibia as a way to avoid the media frenzy should she have been born in the US. Pictures of her as a baby were sold by Jolie and Pitt to People and Hello! Magazines to the tune of $4.1 and $3.5 million respectively. All the money was donated to UNICEF. Reports suggest that Shiloh identifies as a male and wants to be called John instead.
2 & 3. Knox Léon and Vivienne Marcheline Jolie-Pitt
Angelina Jolie's children, Knox and Vivienne, were born on July 12, 2008, in Nice, France. Baby photos of the twins were sold to People and Hello! magazines for a reported $14 million. The money was donated to the Jolie-Pitt Foundation, established by the couple in September 2006. Vivienne appeared alongside her mother as the 5-year-old Aurora in the 2014 movie Maleficient.