Angelina Jolie is the only daughter of actors Jon Voight and Marcheline. She has been married thrice and has six children with her third ex-husband, Brad Pitt. Three of these children named Shiloh Nouvel Jolie-Pitt, Knox Léon Jolie-Pitt, and Vivienne Marcheline Jolie-Pitt are her biological offspring while the other three: Maddox Chivan Jolie-Pitt, Pax Thien Jolie-Pitt, and Zahara Marley Jolie-Pitt were adopted.
Not a lot of celebrities can boast of the amount of publicity and press actress Angelina Jolie gets in the spotlight. From her parents to her brother, and even her romantic relationships, each part of her life has been pored over by fans and tabloids alike.
But amidst all the glitz and glamor of the spotlight is a philanthropist and humanitarian. In her quest to aid the less fortunate, Jolie took to adopting children, and thanks to that, she now has one of the most popular and racially diverse families in the United States.
Unlike her career which has been a huge success story, Jolie's family life, until recently, had been riddled with disappointments. First, her parents parted ways a year after she was birthed, and then as an adult, she tried thrice to build a family with three men, all of which failed.
She first got married to Jonny Lee Miller in 1996 only for the union to pack up in 1999; then she tried again with Billy Bob Thornton but the marriage would yet again last for only three years, from 2000 to 2003. Since her third marriage with Brad Pitt whom she married in 2014 failed, Angelina Jolie has resorted to being the sole parent of her family.
​The Actress Was Born Into a Popular Family of Entertainers
Angelina Jolie was born into a home of star power on June 4, 1975. Born in the City of Angels, California, Jolie is the daughter of acclaimed stars Jonathan Vincent 'Jon' Voight and Marcia Lynne 'Marcheline' Bertrand. But before the star couple got married, Voight was married to actress Lauri Peters who he married in 1962 before they got a divorce in 1967.
It was shortly after the divorce that Voight and Bertrand met and began dating. In 1971, the duo tied the knot and stayed together until rumors of extra-marital affairs began to surface. Things started getting rocky with the marriage and eventually, Voight and Bertrand separated in 1976. Jolie's mother filed for divorce in 1978 and in 1980, the divorce was officially finalized. When her parents legally separated, Jolie and her brother lived with her mother.
While the family she has built for herself is large and racially diverse, the one she was born into is very popular. Apart from the fact that her parents were both popular actors, she also has popular uncles, Barry Voight and Chip Taylor. While the former is a renowned author, engineer, and volcanologist who has served several universities in America as a professor of geology, the latter is a famous songwriter. Chip is known to have written songs like "Wild Thing" and "Angel of the Morning". Angelina's older brother named James Haven Voight is also a popular actor and producer.
Through her father's side, Angelina Jolie's root has been traced to Slovakia and the Germanic ethnic group. This is because her father's maternal grandparents were German immigrants whereas his paternal grandparents were Slovak immigrants. From her mother's side, the popular actress has French-Canadian, Dutch, and German heritage. Clearly, Angelina's family background is quite diverse but largely of European origin. As you would soon learn, this is not the case for the family she has built for herself.
Angelina Jolie's Parents Got Married In 1971 and Divorced in 1980
Angelina Jolie's parents, Jon Voight and Marcheline Bertrand reportedly met after his role in "Midnight Cowboy" earned him an Oscar nomination in 1970. Bertrand was only an aspiring actress when she met Voight. Things happened quickly for the two that they got married in 1971. The marriage saw the birth of Jolie and her older brother but couldn't survive a decade as the couple separated in 1975 and officially ended their marriage in 1980.
She Had a Great Bond With Her Mother Who Died In 2007
Full Name: Marcia Lynne "Marcheline" Bertrand
Date of Birth: May 9, 1950
Died On: January 27, 2007
Occupation: Actress, Producer, and Humanitarian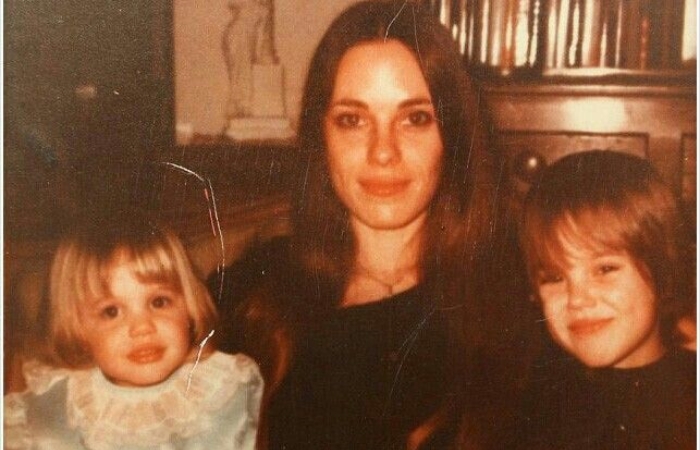 Marcheline Bertrand was an American actress known for her humanitarian works before her death. While she is mostly remembered as the ex-wife of Jon Voight and the mother of Angelina Jolie, she accomplished quite a lot as an entertainer and a humanitarian. Born and raised in Illinois alongside two younger siblings, Marcheline Bertrand would later attend Beverly Hills High School in California after her family relocated to the state.
After she picked up interest in acting, she studied with Lee Strasberg before her acting career took off in 1971, the same year she got married to Jon Voight. In the said year, Bertrand played Connie in an episode of "Ironside". As claimed by her daughter, her career was derailed by her marriage to Jon as she sacrificed it to focus on being a mother and a housewife. That explains why much wasn't heard from Marcheline until she divorced Jon Voight in 1980.
In the years that followed the divorce, she was seen in projects like "Lookin' to Get Out" (1982) and "The Man Who Loved Women" (1983). She got into production many years later and was the executive producer of projects like "Trudell" (2005) amongst others. Although Marcheline Bertrand filed for divorce from Jon in 1978, she had separated from him about two years earlier. It was widely reported that Jon cheated on her. They finalized their divorce in 1980 and the actress was reportedly left to care for Angelina and her brother.
Marcheline Bertrand Had a Long Battle with Ovarian and Breast Cancer Before She Passed
After her divorce with Voight, she dated activist and musician John Trudell for a while, establishing the All Tribes Foundation—a non-profit supporting the economic and cultural survival of Native peoples—with him. She also co-founded the Give Love Give organization which works to raise awareness about women with cancer.
Bertrand died on January 27, 2007, after battling ovarian and breast cancer for about eight years. It was way back in 1999 that she was diagnosed with ovarian cancer. After she passed on the 27th of January 2007, it circulated that her will had disclosed that Jon Voight was still owing her $180,000 in spousal support.
Based on what Angelina Jolie has shared about her mom, they had a great relationship and the woman was her friend. This showed in Marcheline Bertrand's will which named Jolie and her older brother as co-executors.
Meet Angelina Jolie's Father, Jon Voight
Full Name: Jonathan Vincent Voight
Date of Birth: December 29, 1938
Age: 84 Years Old
Occupation: Actor
1st Wife: Lauri Peters (1962 – 1967)
2nd Wife: Marcheline Bertrand (1971 – 1980)
Jon Voight is an American actor that caught the limelight in 1969 when he starred as would-be gigolo Joe Buck in the movie Midnight Cowboy. He continued his rise in the movie industry during the 70s with movies like Deliverance, Coming Home, and The Champ. He has won multiple awards over the years of his acting career, including an Academy Award, four Golden Globe Awards, and a BAFTA Award, amongst others.
Born in Yonkers, New York, Jon attended an all-boys Catholic school in White Plains, New York. It was at the school, Archbishop Stepinac High School, that he began acting. He would later graduate from The Catholic University of America and polish his acting skills at the Neighborhood Playhouse School of the Theatre before he set out to become a professional actor. Before Jon got his breakthrough in 1969, he was seen in several TV series like Naked City (1963), Summer Fun (1963), NET Playhouse (1966), 12 O'Clock High (1966), Cimarron Strip (1968), and more.
Over time, he has also worked in other capacities in the movie industry, from producing to writing, directing, and what have you. He is the executive producer of projects like The Fixer (1998), Baby Geniuses (1999), The Princess & the Barrio Boy (2000), and The Final Song (2014). Jon is the director of the 1995 TV movie titled The Tin Soldier and has also been credited as the writer of Eternity (1990) and Lookin' to Get Out (1982).
Jolie Was Estranged from Her Father for Years…
Unlike what she had with her late mother, Angelina Jolie's relationship with her father has been a rocky one. The genesis of their unstable relationship has been traced back to childhood; it is widely held that Jolie was unhappy with her father for cheating on her mother and abandoning the family. In one of the interviews she had in 2004, she disclosed that she wasn't talking with her father. Expressing that "families are earned", the actress related that she had had an off-and-on relationship with the man.
Earlier in 2002, it circulated that the actress legally dropped her father's name, "Voight" as her surname. She filed for a petition to drop the name in July 2002 and it was granted on the 12th of September that same year. Whatever it was that prompted the move then has remained unknown but after Jolie filed the petition, Jon complained in an interview that the actress had kept his grandchild (Maddox) away from him. He also asked his daughter to get help for her mental problems.
Responding to the interview, Angelina Jolie refused to disclose why she and her dad don't get along. Nonetheless, she asserted that it wasn't healthy for her to be around Jon. Another instance that showed the actress has had a fractious relationship with her father was in 2013 when she was awarded the Jean Hersholt Humanitarian Award. She took to the podium to give a touching speech about her mother and the impact she had on her life. She also thanked Brad Pitt who has her fiance at that time and her children, ignoring her father who was sitting in the audience. It was also noticed that she refused to pose with him for photos at the event.
But They Have Been Sorting Out Their Differences In Recent Years
Even as the actress had proclaimed that she didn't feel close to her while growing up, they have been trying to work things out and have been on good terms in recent times. Jolie once shared she got into acting to help her mother pay bills. This has been interpreted over the years to mean that Jon failed in providing financial support to his ex-wife and kids after their divorce, but the veteran actor has maintained that this is not so.
According to him, he tried for years to mend the relationship between his kids and their late mom. Adding that he gave them continuous support and "large sums of money", Jon expressed that it was heartbreaking for his kids to portray him as an uncaring father. He explained this as an inability for Jolie and her brother to let go of "years of programmed anger from their mother."
Thankfully, all of their issues seem to be in the past now as father and daughter have been working hard towards having a decent relationship and it seems to be going well for them. Reports have it that Angelina Jolie's kids triggered the reconnection between the actress and her father. The actress acknowledged this sometime in 2017, divulging that she and her father have gotten to know each other through the kids. "We are finding a new relationship," she said.
Affirming that they are part of each other's lives, Angelina Jolie disclosed that they have been able to push their relationship forward by not discussing the past. Based on what she shared, they hadn't talked for about six years before her mother died. When Marcheline Bertrand passed on in January 2007, Joile had to call Jon to inform him about the development. It marked the beginning of the quest to patch up their differences.
Facts to Know About Her Older Brother James Haven
Full Name: James Haven Voight
Date of Birth: May 11, 1973
Age: 50 Years Old
Occupation: Actor
Angelina Jolie's older brother and only sibling, James Haven Voight is an American actor, producer, director, and writer. Haven was born on May 11, 1973, in Los Angeles. He attended Beverly Hills High School and the University of South Carolina School of Cinema-Television. He received a George Lucas Award for a movie he directed while in college and is known to have directed Court of Conscience, a 2015 short film starring his father. He is also credited as the executive producer of Trudell (2005), That's Our Mary (2011), and Easy Silence (2014) but has thrived more as an actor, portraying several characters on both the small and big screens.
To the best of our knowledge, it was in 1998 that James Haven pulled off his first gig as a professional actor. He was seen in Gia, a TV movie, and in Hell's Kitchen. He remained active in the industry over the years that followed until 2014. Since he played Trent in a short film titled Easy Silence (2014), much hasn't been heard from him as an actor.
Jolie and James Have Reportedly Drifted Apart
James stayed away from the spotlight until January 2021 when he was seen at his girlfriend's home in San Fernando Valley, Los Angeles, amid claims that he and her sister are no longer as close as they once were. James is believed to be dating Ashley Reign, a karate instruction. He has largely evaded publicity in the past few years but had been spotted in public a few times with Ashley.
Angelina Jolie and her brother have always had a good relationship, apart from recent reports that suggest otherwise. Back in 2000 at the 72nd Academy Awards, Jolie won the Best Supporting Actress gong for her role in Girl, Interrupted (1999) and she passionately kissed James on the lips which sparked incest rumors. But then, it was later explained that the kiss was nothing but an expression of her sisterly affection towards James. It only seemed passionate because the actress was very emotional that day as it was the day their late mother received her first cancer treatment.
In a nutshell, the siblings were known to be inseparable. At some point, James Haven worked full-time as a nanny for Angelina's kids. If one must believe everything that is being reported, then the siblings are no longer as close as they used to be. It is said that they no longer spend time together or talk as often as they used to.
Like her sister, James also had a troubled relationship with his father. He once said that his father made him embrace "helping widows and orphans" his religion. According to James, the older Voight subjected his mother to years of mental abuse and it made him passionate about helping abandoned women and children. Haven legally removed Voight as his surname during the years he was estranged from his father. Thankfully, he was able to reconcile with Jon Voight after his mother's death.
How Many Children Does Angelina Jolie Have?
It's no secret that Angelina Jolie is a mother of six (6) children. She gave birth to three of them and adopted the remaining three from different countries as part of her humanitarian efforts. After Brad Pitt and Jolie got together as a couple, Pitt went on to adopt the kids himself in early 2006. With that, Angelina Jolie's children had their last names successfully changed from Jolie to Jolie-Pitt.
Who Are Angelina Jolie's Adopted Children?
1. Maddox Jolie-Pitt
Full Name: Maddox Chivan Jolie-Pitt
Date of Birth: August 5, 2001
Age: 22 Years Old
Adopted From: Cambodia, Southeast Asia
Occupation: Actor and Producer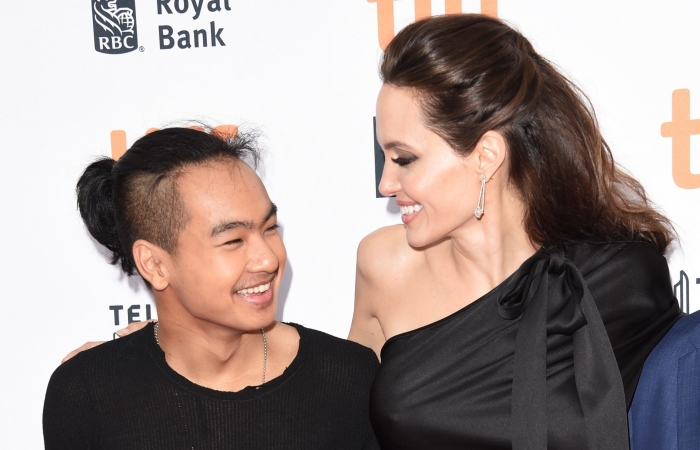 Maddox was adopted when Jolie was still married to her ex-husband Billy Bob Thornton. Born on August 5, 2001, the couple found him in a Cambodian orphanage. He was legally adopted as one of Angelina Jolie's children on March 10, 2002.
Reports show Maddox aspires to be in the movie industry like his parents. He was a production assistant in the 2015 movie, By the Sea, and an executive producer of the 2017 project, First They Killed My Father. As an actor, he was seen in 2013's World War Z.
2. Zahara Jolie-Pitt
Full Name: Zahara Marley Jolie-Pitt
Date of Birth: January 8, 2005
Age: 18 Years Old
Adopted From: Ethiopia, East Africa
Occupation: Actress
Zahara was adopted three years after Maddox. Born on January 8, 2005, she was adopted from an Addis Ababa, Ethiopia orphanage. She joined Angelina Jolie's children when she was six months old. Zahara was legally adopted on July 6, 2005, and her birth name is Tena Adam. She changed her name to Zahara Marley Jolie when the popular actress adopted her and again to Zahara Marley Jolie-Pitt when Brad Pitt decided to adopt Jolie's kids.
Zahara, like her brother, has also had a go in the movie industry. She provided the voice of the character, Meng Meng, in the animated movie Kung-Fu Panda 3 (2016) and is also known for her role in VH1: All Access (2001).
3. Pax Jolie-Pitt
Full Name: Pax Thien Jolie-Pitt
Date of Birth: November 29, 2003
Age: 20 Years Old
Adopted From: Vietnam, Southeast Asia
Occupation: Actor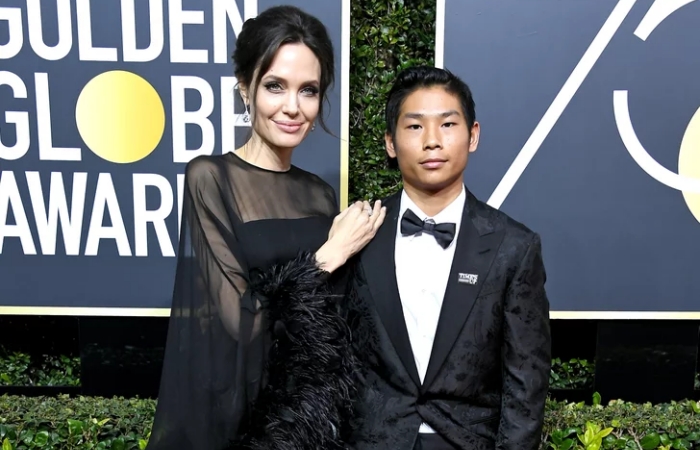 After the birth of their first child together, Pitt and Jolie adopted another child, this time from Ho Chi Minh City, Vietnam. Born on November 29, 2003, Pax became one of Angelina Jolie's children when he was three years old. He was legally adopted on March 15, 2007, by Jolie; and on February 21, 2008, by Pitt.
Pax's birth name is Pham Quang Sang and he is also an actor. He had an uncredited role in 2014's Maleficent and voiced Yoo in 2016's Kung Fu Panda 3.
Meet The Biological Children of the Actress
1. Shiloh Jolie-Pitt
Full Name: Shiloh Nouvel Jolie-Pitt
Date of Birth: May 27, 2006
Age: 17 Years Old
Father: Brad Pitt
Occupation: Actress
Being the first biological child in Angelina Jolie's family, the media buzz surrounding Shiloh's birth was massive. Shiloh was born on May 27, 2006, in Swakopmund, Namibia, as a way of avoiding the media frenzy anticipated to follow her birth in the United States. Pictures of her as a baby were sold by Jolie and Pitt to People and Hello! magazines to the tune of $4.1 and $3.5 million respectively; all the money was donated to UNICEF.
Reports suggest that Shiloh identifies as a male and wants to be called John instead. From what he gathered, her parents have been very supportive of her in this regard. She is also an actress known for her roles in VH1: All Access (2001) and Kung Fu Panda 3 (2016).
Knox and Vivienne Jolie-Pitt Are The Babies of The Family
Full Names: Knox Léon Jolie-Pitt and Vivienne Marcheline Jolie-Pitt
Date of Birth: July 12, 2008
Age: 15 Years Old
Father: Brad Pitt
Occupation: Undetermined
Angelina Jolie's children, Knox and Vivienne, were born on July 12, 2008, in Nice, France. Baby photos of the twins were sold to People and Hello! magazines for a reported $14 million. The money was donated to the Jolie-Pitt Foundation, established by the couple in September 2006. Vivienne appeared alongside her mother as the 5-year-old Aurora in the 2014 movie, Maleficient. Her twin brother has also pulled off an acting gig; he voiced Ku Ku in Kung Fu Panda 3. 
It is said that the twins are bent on having a career outside the entertainment industry. Vivienne wants to become a humanitarian while Knox is looking towards becoming a tech engineer and a software developer.
Did Angelina Jolie Lose Any of Her Children When She Divorced Pitt?
It was in September 2016 that Angelina Jolie filed for divorce from Brad Pitt and it marked the beginning of their legal battle over the custody of their six kids. Based on the foregoing, it is clear that Brad is the biological father of the actress' biological children and, he legally adopted the three kids that Jolie had adopted before their marriage.
After she filed for divorce, Angelina Jolie got a temporary full was cleared of child abuse allegations. It has been alleged that he got into a heated argument with their son Maddox and that Jolie opted to end the marriage for the safety of the kids.
In November 2018, the former couple reached a custody agreement that granted Brad more time with the kids but less than 50% custody. He held on to that until October 2020 when he approached the court again demanding a 50/50 custody to their five children, Maddox had become an adult at this point.
Angelina Jolie At A Glance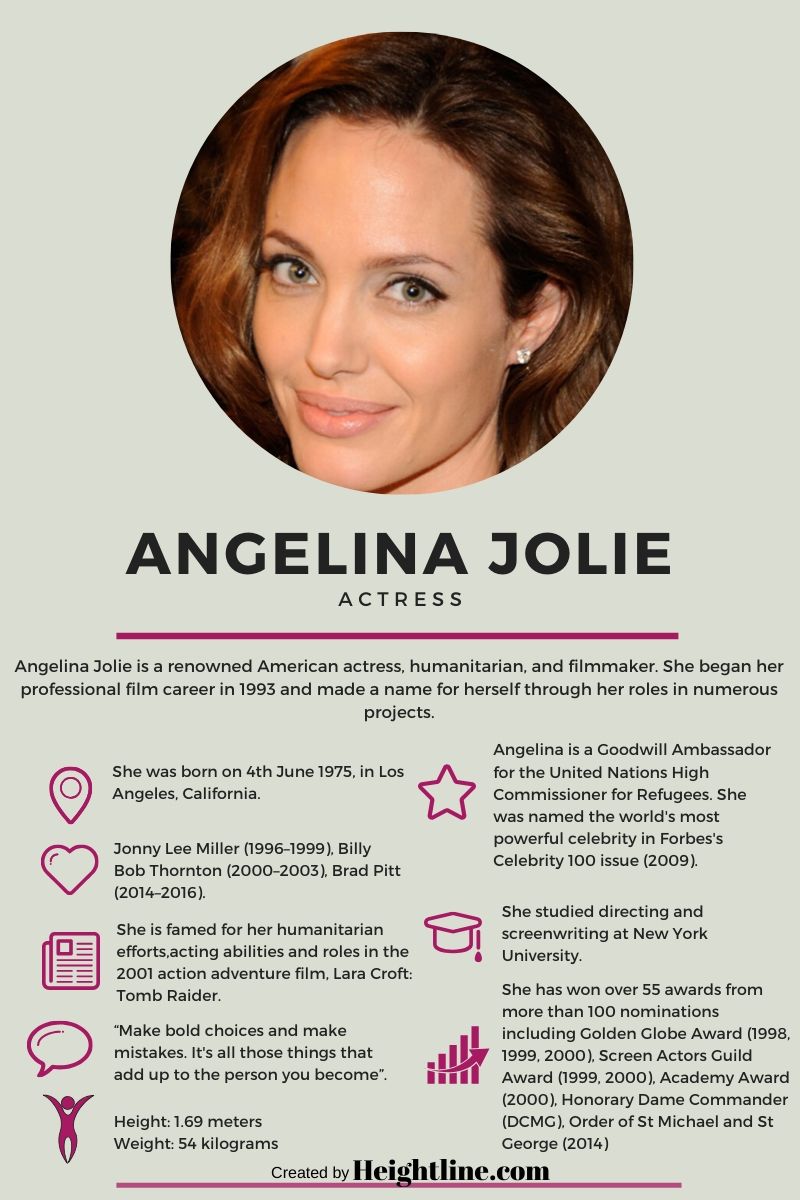 Key Takeaways
Angelina Jolie came from a family of popular entertainers.
Her parents got divorced when she was a kid, and her mother largely raised her thereafter.
She had a great bond with her mother whom she lost to ovarian and breast cancer in 2007.
Angelina Jolie had a fractious relationship with her father but they have patched up their differences.
The actress was inseparable from her brother but it has been claimed that they have drifted apart.
She has a total of six children, three of whom were adopted.
FAQs
How Many  Children Does Angelina Jolie Have?
Angelina Jolie has a total of six children. Of the children, three are her biological offspring and they include Shiloh Nouvel Jolie-Pitt (born on May 27, 2006, in Swakopmund, Namibia) and twins Knox Léon Jolie-Pitt and Vivienne Marcheline Jolie-Pitt (born on July 12, 2008, in Nice, France).
The other three were adopted internationally and the first of them, Maddox Chivan Jolie-Pitt, was born in Cambodia on August 5, 2001, adopted by Jolie on March 10, 2002. The second, Pax Thien Jolie-Pitt was born on November 29, 2003, in Ho Chi Minh City, Vietnam, and adopted by the actress and her ex-husband Brad Pitt on July 6, 2005, and February 21, 2008 respectively. And the third named Zahara Marley Jolie-Pitt was born on January 8, 2005, in Awasa, Ethiopia, and adopted by Angelina on July 6, 2005. Maddox and Zahara were adopted by Pitt in early 2006.
Is Angelina Jolie Married?
Angelina is currently unmarried. She has been married and divorced three time. Her first marriage was to Jonny Lee Miller (1996 to 2000) while her second marriage was to Billy Bob Thornton (2000 to 2003)​, and her third and most recent union was to Brad Pitt (2014 to 2019)​.
Who are Angelina Jolie's Mom and Dad?
Angelina Jolie's parents are actors Jon Voight (father)and Marcheline Bertrand (mother). The couple separate in 1976 and afterwards, Angelina and her brother stayed with their mother, who had to forfeit her acting ambitions to take care of her kids.
Where Does Angelina Jolie's Family Live?
Together with her six children, Angelina Jolie lives in a £19million ($25million) mansion in Los Feliz, California. The family have lived there since 2017 and according to the actress, she chose the house because it was close to that of her ex-husband, Brad Pitt.