Andrew Cunanan has gone down in history as a notorious serial killer who murdered wealthy and influential men. Cunanan, who eventually took his own life, was responsible for the death of Italian fashion designer – Gianni Versace, Chicago real estate developer – Lee Miglin, among others. These infamous cold-blooded murders took place within a period of three months, leaving the world dumbfounded and perturbed as to what his motive was.
Until his death, Andrew remained a dreaded and enigmatic figure and also had his name on FBI's Ten Most Wanted Fugitive list. Many theories and possible causes for his crimes emerged after his death but none came with full certainty. Here is what we know about the horrible incidents, as well as other facts about the serial killer.
Andrew Cunanan – Biography
Andrew Phillip Cunanan was born on August 31, 1969, in National City, California. Growing up, he attended Bonita Vista Middle School and was later enrolled at The Bishop's School, in San Diego. Reports have it that Andrew Cunanan was very bright at school and had a high IQ. As he grew older, he developed a habit of telling lies about his family's financial status. He would exaggerate about his family's wealth to impress his peers at school.
He would also engage in illegal money-making activities to enable him to live up to the fake life standard he created for himself. While in high school, Andrew also liked to be addressed as gay and was friends with a lot of wealthy older men. Andrew got into trouble with the law in 1988 with a case of embezzlement. In his bid to evade arrest, he fled to the Philippines; he was nineteen at the time.
After high school, Andrew Cunanan proceeded to the University of California, taking up History as a major. However, he dropped out two years later and moved to San Francisco. He lived in the Castro district in San Francisco and would frequent gay clubs, befriending wealthy gay men and living off them. Reports had it that he had changed his name several times with no identified motive.
At some point, Andrew developed an interest in violent pornography. Andrew was also involved in drug dealing and other illicit activities to sustain himself.
His Victims
Andrew Cunanan's first victim was Jeffery Trail, a friend of his who was formerly in the US Navy. It was April 27, 1997; little did Trail know that he would not see the end of that fateful day. The two friends had gotten into an argument that provoked Andrew to the point of grabbing a claw hammer and smashing his friend's head with it.
Andrew's next kill was his former boyfriend David Madson. It wasn't clear what transpired between the two but Madson's body was found with gunshot wounds and lying near Rush City, Minnesota. Investigations later revealed that the gun used to carry out the attack was handled by Cunanan as he had taken it from Jeffery Trail's house.
Lee Miglin, an affluent real estate developer, was Cunanan's next kill. The 72-year-old was stabbed multiple times by the serial killer who bound his hands and feet. He was later found in a pool of his own blood.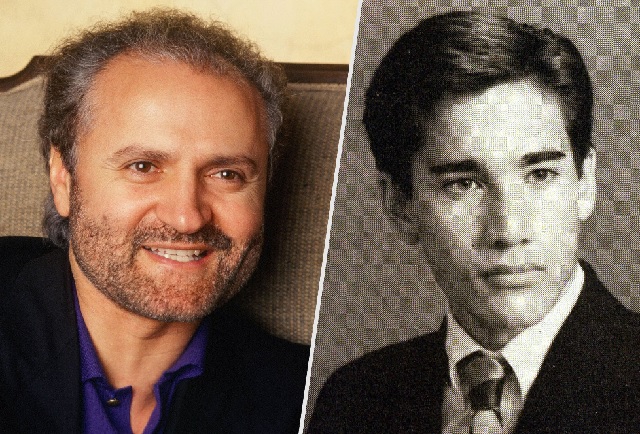 Andrew went on to kill William Reese, his fourth victim, only five days later. The possible motive behind Reese's murder is not known but it was later discovered that he made away with the victim's pick up truck after shooting him. His last victim was Italian fashion designer Gianni Versace. Again, it isn't clear what his motive was, but the designer was killed at his Miami Beach mansion with two gunshots by Andrew.
After killing his victims Andrew Cunanan proceeded to take his own life on July 23, 1997. As previously stated, all these killings took place within a period of three months in 1997. Andrew kept the police on their feet that year as they investigated tirelessly in the heat of the murders.
The serial killer shot himself with the same firearm he used to take the life of Madson, Reese, and Versace. Till date, the motive of his killings has not been discovered. Reports have it that he had been diagnosed with Antisocial Personality Disorder which causes people to lack empathy and remorse.
See Also: All You Must Know About Ed Kemper, The American Serial Killer
Family – Parents, Siblings, Father
Andrew was born to Modesto "Pete" Cunanan and Mary Anne Schillaci. He had two sisters, Elena and Regina and a brother, Christopher. His father, Pete, worked as a stockbroker and also served in the US Navy during the Vietnam war. Andrew and his family did not have a smooth relationship. But this did not stop him from telling exaggerated tales about his family to his peers in school in order to be perceived as affluent. The wanted murderer was recorded to have gotten into a heated argument with his mother, which resulted in his pushing her against a wall, dislocating her arm.