Ordinarily, some may describe Amouranth as a gamer, cosplayer, and streamer. However, she is more than that. She is also an entrepreneur, a model, costume designer, and a character entertainer among other things. Although she started in 2010 as a cosplayer, she has been able to build through it over the years and expand to other things. Beyond being a performer, she is also a businesswoman who began a company for children's entertainment in 2015.
Amouranth – Kaitlyn Siragusa Bio (Age)
Even though professionally, she is famous as Amouranth, it was as Kaitlyn Siragusa that she was born in Houston, Texas on December 2, 1993. However, there is nothing that is known about her parents.
As it relates to her childhood and educational achievements, she has kept everything away from the media only making available information about her career as a model and cosplayer. Looking at her career as a cosplayer, Amouranth has traveled to different parts of the world for various events, something that has also increased her fan base.
As already stated, her career began in 2010 as a social media personality. Thanks to her beauty and how good she was, it didn't take her too long to start getting good followership.
One of the biggest gamers on Twitch, she has built her account to more than a million subscribers. The gamer and variety streamer has become popular thanks to her sexy manner of streaming. The Texas girl also started her own YouTube channel since 2011, although she is not too active there so she has only managed to pull together less than 200 thousand subscribers.
She is also popular on other social media sites like Twitter and Instagram where she sometimes posts NSFW pictures. She has got more than a million followers on the platform.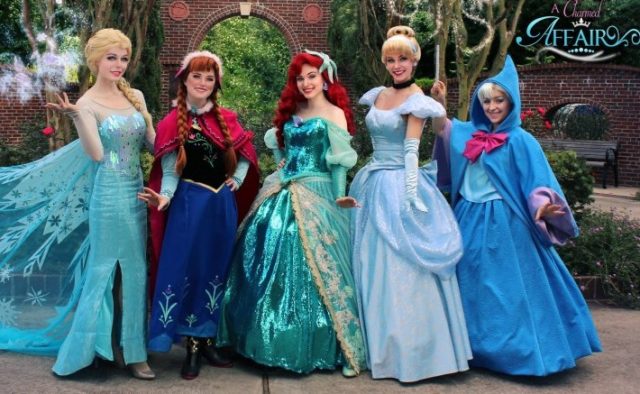 She has gone on to own a company that is called A Charmed Affair. Started in 2015, the company has grown in a very good way and has been recognized in the mainstream media. Characters from the company have been on the 10th season of TLC's The Little Couple.
Her Husband, Is She Married?
Needless to say, Kaitlyn Siragusa is a very beautiful woman who has a good body that without too much effort on her part, would attract a lot of men. However, her relationship life has been quite a riddle that the media and her fans moving into the hundreds of thousands have been unable to solve.
There have been diverse claims about her in the past. A side of the story claimed that while she has been very quiet about her private life, she is married to a man whose name is given as Nick Lee. According to the reports, Lee who works as a bodybuilder has been a fan of the beautiful cosplayer for a long time. Sometime around 2014 and 2015, they were said to have started a relationship that later metamorphosed into marriage.
If that is a thing to believe, then Amouranth is a married woman and her husband is Nick Lee. The claim against her was that she is hiding her marital status because of the financial benefits she has been getting from fans who still believe she is not married.
On another side of the divide, there is also the rumor that she has been in a relationship with a man known as Matt Barr. Just like the other rumor, Kaitlyn Siragusa has not said a word about it either in an attempt to confirm or deny it.
See Also: Gabriella Abutbol – Bio, Family, Facts About The Instagram Star
Amouranth's Net Worth
Amouranth has been a hard worker over the years. Not only was she self-taught in becoming a cosplayer; she has also stuck to it and has later been involved in many other things. Thanks to all of that, it is believed that she is doing well for herself financially, even though her actual net worth is still under review. That said, there are unconfirmed sources that have still pegged her net worth at $500 thousand.
She made her fortune from different streams including modeling, social media, a Patreon account that has over a thousand subscribers, and her children entertainment company that has been getting good recognition. Her Twitch account is another place where she is said to be making a good income, turning in anything from $20,000 to $30,000 monthly.