Alison Berns is the ex-wife of Howard Stern, an American broadcaster and media personality best known for his radio show, The Howard Stern Show. The couple, who met while they were at Boston University, married in 1978 and divorced in 2001. They share three daughters – Emily Beth, Debra Jennifer, and Ashley Jade.
Since her divorce from Stern, Alison has been keeping a low profile, away from the limelight. The 69 year-old, born on May 26, 1954, is known for working on some comedy-drama projects as an actress with her husband. Among her most popular screen appearances are U.S. Open Sores, Negligee and Underpants Party, and Private Parts.
How Alison Berns Became Howard Stern's Wife
Alison Berns' relationship with Howard could be traced back to their college days at Boston University. At the time, they were both pursuing their respective degrees at the university.
Stern, who used to make films for students then, had approached Alison with an offer to appear in Transcendental Meditation, one of the movie projects he was involved in at the time. Berns accepted Stern's offer, and they began working together in what would later become the beginning of a blissful marital relationship.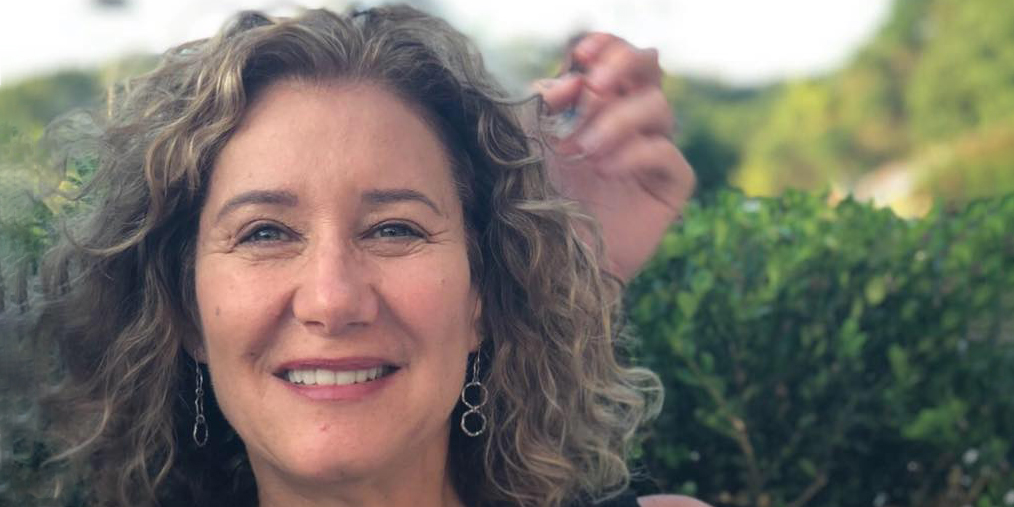 Stern stated later in an interview that within a week of their work together, he knew she was going to be his wife and the mother of his kids. It is noteworthy that Alison Berns was Howard Stern's first girlfriend in college, and would go on to be the only one.
Howard recalls that they saw a movie titled 'Lenny' on their first date. The movie was based on the true-life story of Lenny Bruce, a Jewish-American stand-up comedian, political/social critic, and satirist renowned for his open, free-style and critical form of comedy.
Alison Berns and Howard Stern subsequently walked down the aisle on June 4, 1978. The college sweethearts, who were both just 24 years old at the time, wedded in a Jewish ceremony held at the Temple Ohabei Shalom in Brookline, Massachusetts, in the presence of their family members and close pals.
Their union could be said to be a very happy one, judging from their public appearances, interviews, and shows.
Following their marriage, Alison and Howard worked together on several film projects, including Negligee and Underpants, U.S. Open Sores, and Private Parts. They were always all over each other, and it didn't seem the relationship would ever end.
Why Alison Berns and Howard Stern's Marriage Failed
In the course of their marital relationship, Alison Berns began to feel lonely and neglected by her husband.
This was because Howard Stern began to be excessively engrossed in his radio/TV career such that he spared no meaningful time for his family, a development that began to put a strain on their marriage.
At the time, Stern had become very successful with his show, The Howard Stern Show gaining an international following, and bringing him so much fame.
He became too focused on work, putting in so much effort and time to sustain the rhythm while neglecting his family in the process. His work became more important than his family, and even his friends.
As a result, Stern moved out of their house and moved into a 4000 sq. foot apartment in Manhattan after the couple decided to call time on their marriage in October 1999. In 2001, they finally brought their 23-year-old union to an end through a divorce.
What Led to Their Divorce?
Although Howard Stern has expressed regret over his divorce from Alison Berns in some interviews, many still believe that he got what he deserves. This is simply because of Stern's longstanding habit of asking male celebrities when they met and married their wives. According to the popular media personality, if they married before the fame, they are bound to leave them for younger and more glamorous wives – exactly what he did!
After dating several younger celebrities, Stern finally married a 19-years-younger model called Beth Ostrosky in 2008. Additionally, many believe that Alison endured all the odds of her marriage with Stern, but only decided to call it quits after he made highly incensing jokes about her on air. The truth, however, remains that Stern began to value his job more than the people that mattered in his life – his wife and kids.
Alison Berns Had 3 Daughters With Former Husband Howard Stern
With Howard Stern, Alison Berns had three daughters, namely: Emily Beth Stern, Debrah Jennifer Stern, and Ashley Jade Stern. Below are their details.
Emily Beth Stern
Emily Beth is Alison Berns' first child with Howard Stern. She was born on the 7th of May, 1983 in New York, United States. Emily has since followed in her parents' footsteps and forged a career in the show business. After earning a BA in Theater and Acting from New York University, she began working as both an actress and movie director. Some of her notable projects include Elevator Game (2015) and Remember Me (2017).
Emily has also expanded her showbiz career to include music and photography. As a singer/songwriter, she released her first album titled Birthday in 2013. As much as the media is aware, Emily Beth is single at the moment. While granting an interview to the New York Post, Emily, who has a sour relationship with her dad, stated categorically that her father destroyed her emotional life. She blamed him for her inability to relate properly with the opposite sex.
Debrah Jennifer
Debrah Jennifer is Berns and Stern's second child. She was born on the 9th of May, 1986. Unlike her parents and elder sister, Debrah is more of an academic. She has earned several degrees in various fields, including Bachelors in Humanitarian Services and MAT, and Doctorates in Independent Education Consultant, and Reading, Writing, and Literacy.
Debrah has, however, tried acting on a few occasions, playing minor roles in films, including Nudist Colony of the Dead, For the Boys, and Wide Awake. Unlike Emily, Debrah Jennifer is a married woman. She did not allow the painful failure of her parents' marriage to affect her love life. She tied the knot with Japanese designer, Colin Christy in 2016 after dating for a few years.
Ashley Jade
Ashley Jade is Alison and Howard's third and last child. She was born on the 24th of January, 1993. Jade was also born and raised in New York just like her sisters. Unfortunately, she was most affected by the failure of her parents' marriage, because she was only six when they separated and eight when they finally divorced. Like Emily and Debrah, she grew up under her mother's custody and does not maintain a very close relationship with her father, Howard Stern. Meanwhile, Jade keeps a low profile and shields her life from the media, making recent information about her very scarce.
Who Is Alison Berns's Husband Now?
Before obtaining a divorce in 2001, Alison Berns and Howard had started living separately in 1999. Following their separation, Berns met and started dating a new guy called David Scott Simon.
The duo later tied the knot in November 2001, not long after Alison concluded her divorce from Howard Stern. Berns and Simon's wedding was a private ceremony that had only a few close friends and relatives in attendance.
Alison Berns' second husband, David Simon is not in the show business. Aside from being the husband of Berns, David is said to be a businessman.
It appears that Alison has come to embrace her husband's away-from-the-spotlight lifestyle; she has been on a hiatus from showbiz since after her second marriage. Some media reports reveal that she works as a PR in her husband's company.
Key Points
How old is Alison Berns? Alison Berns is 69 years old as of 2023. She was born on May 26, 1954
How did Alison and Howard meet? They met when they both were undergraduates at Boston University.
How many children does Alison have? Alison has three kids: Emily (1983), Deborah (1986), Ashley (1993).
Where is Alison Berns' husband now? Alison is married to David Scott Simon. According to many reputable sources, David is a businessman living in New York.
What is Alison Berns' net worth? Alison Bern's net worth is estimated at $20 million as of 2023.