Jean Currivan is a professional sound healer, religious science practitioner, and Reiki master. Besides her professional achievements, she was married to former Jeopardy host Alex Trebek with whom she raised three children – Nicky Trebek, Matthew Trebek, and Emily Trebek.
The pair got married seven years after Alex divorced his first wife Ellaine. Their union, which lasted for about 30 years, saw them welcome two children but they were also parents to Nicky, a child Alex adopted during his first marriage. A regular Greenlawn, New York native, Jean became famous after her marriage to the popular television celebrity who passed away after suffering from pancreatic cancer.
Jean Currivan Is From Greenlawn, New York City
Jean Currivan is from Greenlawn, New York, United States of America. She was born on September 8, 1963. Currently, Alex Trebek's widow is 59 years old. While we know when and where she was born, as well as the name of her family, information about her parents and their profession is not public knowledge.
Very little has further been disclosed about Jean's early life and family background. It is, however, generally known that she was raised catholic but has since become a member of the North Hollywood Church of Religious Science. She is the Head and President of the Board of Trustees of the organization. Jean Currivan is not the only child of her parents. Her brother Chris died in a car accident on December 7, 1984. She has another sibling, a sister named Audrey Currivan.
Though information about her primary education is unknown, Jean Currivan got her high school studies in 1982 from Harborfields High School. She also bagged a degree from Pepperdine University in Malibu, California.
Her Career Before Meeting Alex Trebek
The celebrity's wife was successful before meeting the famous television host. Jean Currivan worked towards achieving a successful life, as she took up a career in Real Estate as a Project Manager and Assignment Supervisor on Long Island. She gave her best and became one of the most helpful staff of the company that develops shopping malls and hotels. The professional sound healer later worked as a bookkeeper for a business in Los Angeles.
Jean Currivan First Met Alex Trebek At A Party In 1988
Alex Trebek first met Jean Currivan at a party in 1988, about seven years after his divorce from his wife, Elaine Callie. They dated for about two years before they decided to make their relationship known to the public. Jean stated that the renowned TV host is different from what his viewers see in his shows. The major thing she said attracted her to him was that he was a humble man.
During the time they took to get to know each other, Alex Trebek was living with his mother, Lucille. This was never an issue as both women became fond of each other until Jean fully joined the family.
They Wedded Two Years Later In 1990
At the time Alex met Jean Currivan, she was 24 years old while he was 48. They dated for two years before getting engaged. The engagement was extraordinary as Jean Currivan received the shock of her life in 1989 when Alex proposed to her with a gorgeous ring. A year later, the love birds got married. One hundred and fifty guests graced their wedding at Regency Club Los Angeles. It was a happy celebration among their friends and relatives.
The union was fun-filled and blessed as Alex confirmed Jean Currivan to be a supportive wife. Everything was going well in the Trebek-Currivan household until Alex was diagnosed with pancreatic cancer. Jean stood by his side all through this time, and it was as if her love for him grew more and more despite his ill health.
Meet Their Three Children
Jean Currivan and her husband welcomed two kids. The third child was adopted by Alex during his first marriage.
Nicky Trebek
Before Alex Trebek got married to his first wife, he already had a six-year-old daughter. The Jeopardy host later officially adopted her after marrying her mother and treated her like his own. She was born on January 8, 1966, in Toronto, Canada. Nicky remained the celebrity's daughter even after he officially divorced her mother.
She worked as a project assistant on the Jeopardy show with her father, lending her support virtually and in person. The adopted daughter of Alex has modeled for big brands, released songs, and hosted infomercials as well. She is also a fashion designer and owns a clothing brand called Rock Idol.
Matthew Trebek
Matthew Trebek was born in 1990, the same year Alex married Jean Currivan. Unlike most celebrity children, he chose to keep his life out of social media and moved in a different direction. The son of the late TV personality got financial assistance from his mother, Jean Currivan, and opened a Mexican restaurant in 2015. Matthew is also one of the directors of Oso restaurant in Harlem, New York. He is seen to excel in the business of hospitality.
Emily Trebek
Jean Currivan and Alex Trebek's daughter, Emily Trebek, was born in 1993 and is said to be a social media figure. She also loves featuring in her father's show. On Father's Day in 2017, she used the medium to tell the world how she loved her dad. Like her mother, she is a real estate agent and also owns an interior design studio called E&S Interiors.
Emily gives credit to her father for motivating her to venture into the career path. She said it all came from inspiration from her dad because he works in the house, fixes wood, and repairs minor electrical issues in the place.
Alex Trebek Was Previously Married To Elaine Callei Trebek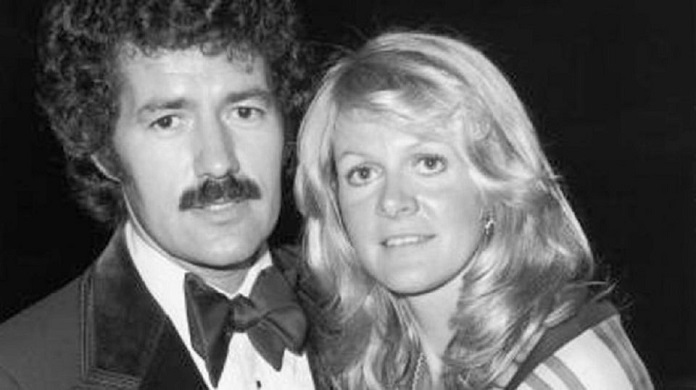 The first wife of Alex Trebek, Elaine, is a traditional broadcaster and businesswoman. She is from Columbus, Ohio, and is a graduate of the University of Ohio. The ex-wife of the TV presenter was a waitress in a playboy club in 1960 and was married to Louis Callei.
The duo later divorced, which made her move to Toronto, Ontario, in Canada, where she started running a promotion and party planning business before getting employed in CHCH-TV Hamilton, Ontario, to be anchoring a daily talk show. The show is popularly known for its sex-related topics.
In 1974, Elaine Callei married Alex Trebek, and they lived together for seven years without a child before peacefully divorcing. Elaine moved on with her life and got married to film producer Peter Kares. This was the time she settled down to her own business known as Scent Seal. The ex-wife of Trebek also ventured into multimedia music distribution called Mag-a-Music. She also runs an art gallery business in Los Angeles which she named Gallery GO.
Some Frequently Asked Questions About Jean Currivan Trebek
What is Jean Currivan's Age?
Jean Currivan Trebek is currently 59 years old as she was born on September 8, 1963.
What is Jean Currivan's Net Worth?
Jean Currivan's net worth is not public knowledge but she is entitled to her late husband's estimated net worth of over $75 million.
How Many Children Does Jean Currivan Have?
Jean Currivan has two biological children named Emily Trebek and Matthew Trebek but she became the mother of Alex Trebek's adopted child, Nicki Trebek, after her marriage.