Alessandro Nivola is an award-winning American actor best known for his role in popular movies like Jurassic Park 3, The Many Saints of Newark, Face/Off, etc. He has been married to British-American actress Emily Mortimer, and they have two children, namely May Rose Nivola, and Samuel John Nivola.
The Boston-born actor began his professional acting career in the mid-90s with credits to his name across the three mediums of acting – Television, Film, and Theatre. Not only is he one of the most talented actors alive, but he is also married to one of the most talented actresses, Emily Mortimer. Learn more about Alessandro Nivola's life and career below.
Alessandro Nivola's Biography Summary
Full name: Alessandro Antine Nivola
Nickname: Sandro
Gender: Male
Date of birth: 28th June 1972
Alessandro Nivola's Age:

50 years old

Ethnicity: Italian, German, Scottish
Nationality: American
Zodiac Sign: Cancer
Sexual Orientation: Straight
Religion: Christianity
Marital Status: Married
Alessandro Nivola's Wife: Emily Mortimer (m. 2003)
Alessandro Nivola's Children: 2, including

May Rose Nivola and Samuel John Nivola

Alessandro Nivola's Parents: Pietro Salvatore Nivola, Virginia Nivola
Siblings: Adrian Nivola
Alessandro Nivola's Height in Inches: 5 feet 9 inches
Alessandro Nivola's Height in Centimetres: 175cm
Alessandro Nivola's Weight: 70kg
Alessandro Nivola's Net worth: $3 million
Famous for: his role in Jurassic Park 3, The Many Saints of Newark, Face/Off
Alessandro Nivola's Instagram: @alessandro.nivola
Twitter: @sandronivola
Who Exactly is Alessandro and How Old is He?
Alessandro Nivola is an American actor and he is currently 50 years old. The actor was born on 28th June 1972 in Boston, Massachusetts into quite the historic family. His immediate parents, Virginia Davis and Pietro Salvatore Nivola, are an artist and a professor of political science, respectively.
Part of his significant genealogy includes his paternal grandfather, Costantino Nivola who was a notable sculptor. His mother is a relative of Jefferson Davis, who was a Confederate President. Alessandro was raised along with his brother, Adrian. Coming from a well-to-do family, Alessandro Nivola had access to quality education. He studied at the prestigious Phillips Exeter Academy and then later at Yale University.
During a brief relocation to Burlington, Vermont, Alessandro attended Mater Christi School. Born into a family with serious attachments to the arts, it wasn't a coincidence that Alessandro found his way into the arts. Apart from having the looks of a classic modern actor, he also possesses the charm of one, and it was no surprise that he earned a nomination for a Drama Desk Award after his debut as a professional actor on a Broadway stage.
Alessandro Nivola's Fact Sheet
He Acting Career Began in the Theatre in 1995
Nivola started his career soon after his graduation. In his debut, which was in a production of A Month In The Country, the actor starred opposite the formidable and iconic Helen Mirren. His ability to hold his own and deliver a performance worthy of critical praise against an acting icon like Helen Mirren was all the introduction Alessandro needed to show that he was a capable actor.
Since then, he has gone on to star in several films and television shows, delivering exceptional performances from one project to another. Some of his appearances in films include American Hustle, Laurel Canyon, Jurassic Park 3, Face/Off, and many others.
Several of his performances have gotten him nominations for various film awards, so much that he has a dedicated Wikipedia page for his award nominations and wins. While he has an extensive list of appearances in Film, he has a limited number of appearances on Television.
Alessandro Nivola appeared in the 2017 Television film, The Wizard of Lies where he played the son of the famous Bernard Madoff, Mark Madoff. This remains one of his few notable appearances on television. He also played Leo Kritzky in the miniseries, The Company. Other television appearances include The Almost Perfect Bank Robbery, The Ring, Remember WENN, and Doll & Em.
In Theatre, where he introduced himself to Hollywood executives as a formidable actor, he has appeared in a modest number of plays. His performance in one of the plays, The Elephant Man where he starred alongside Bradley Cooper, earned him a nomination for Best Featured Actor in a Play in the Tony Awards.
Not satisfied with just playing roles in front of the camera, Nivola established a film and television company called King Bee Productions. He owns the production company along with his wife, the actress, Emily Mortimer.
Alessandro Nivola Married Emily Mortimer in 2003
As mentioned earlier, not only does Alessandro Nivola enjoy the prestige and fame of being a successful actor, but he is also married to an amazing woman, Emily Mortimer, who like Nivola is also an actor. The couple first met on set in 2000 while they both starred in the British romantic comedy Love's Labour's Lost.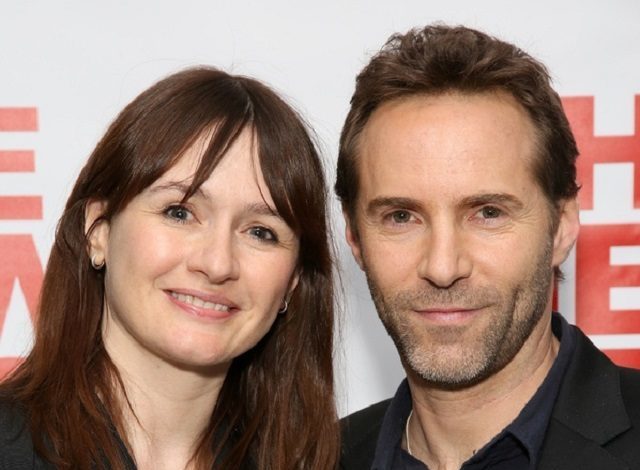 Not long after, Nivola and Mortimer started a relationship, which lasted for a few years. However, in 2003, they exchanged marriage vows. Their wedding took place in Chilterns village, Buckinghamshire, on 3rd January 2003. Since then, the couple has continued to be together. Despite their busy schedule, they have found a way to strike a balance in their professional and personal lives.
Their Union Has Produced Two Children
Alessandro Nivola and his wife, Emily Mortimer, have since expanded their family and they are now parents to two children, a son named Samuel and a daughter, May Nivola. Their first child, Samuel John Nivola was born on 26 September 2003, and he is currently 19 years old.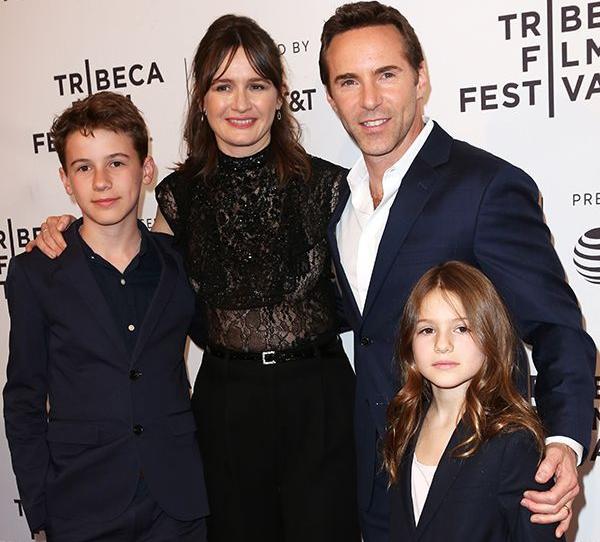 Seven years after Samuel was born, Alessandro and his wife welcomed their second child, a daughter named May Rose Nivola in 2010. May is currently 13 years old. Samuel and May have followed in their parents' footsteps and become child stars. May is also a singer, and she made her debut at the age of 8 in 2018.
Alessandro and his family currently reside in Boerum Hill, Brooklyn. Although his wife, Emily is British, she also became an American citizen, for tax reasons, in 2010. Emily is known for her work across film and television. Some of her notable works include The Newsroom, Harry Brown, Mary Poppins Returns, and several others.