Adele's early life was fraught with serious loneliness and hard times. Despite this and other family issues, Adele rose above standard to become one of the most celebrated English music stars in the world. So far, she has released three studio albums, which are both critically acclaimed and commercially successful. Since the inception of her career in 2006, Adele has equally raked in lots of awards, including 18 Billboard Music Awards, 15 Grammys, 9 Brit Awards, 5 American Music Awards, an Academy Award, and a Golden Globe Award.
Although Adele has become incredibly successful in her career, a part of her life that has kept fans curious is her family and love life. The singer is very discrete when it comes to matters of her personal life. As a result, many of her fans have been curious, wanting to know more about Adele's family, including her relationship with her parents, as well as her love life. Because of this, we've decided to bring you all you need to know about Adele's family below.
Interesting Facts About Adele's Family 
Adele was born to young, impromptu parents Penny Adkins and a Welsh father, Marc Evans on May 5, 1988. Her father (23 then) had moved to London to work as a window cleaner, and there, he met her mother in the summer of 1987. According to him, the moment he set his eyes on the 19-year-old Penny, it was love at first sight. Shortly after that, they moved in together in Tottenham, London, and the following year, Adele was born.
By the time she was 9 months old, her parents had already separated. At this point, Marc still played a role in her life, although he moved back to Wales. He began to withdraw from his family after his father died of bowel cancer. The anguish he suffered led him into alcoholism. According to him, he takes about two liters of vodka and seven or eight pints of Stella daily, and this continued for three years. To him, staying away from Adele was best for her, so he kept his distance. They grew further apart when he stopped reaching out entirely.
In 2011, they became publicly estranged after he opened up in an interview that his drinking not only led to their rocky relationship but also suggested his absence over the years was to blame for his daughter's troubled love life. On this account, Adele promised that she would spit on him if she saw him on the street.
Adele is very private about her family and personal life, and this is probably why she was so ticked off when her dad blabbed about personal issues. The father and daughter still have a strained relationship, but believing that he was dying of bowel cancer, the same culprit that took his father's life, Adele's father became desperate to mend things with her. As a result, the reformed alcoholic publicly reached out to her in an interview, begging for forgiveness.
There were reports that the two reconciled while her most recent album, 25, was still in the works. But that claim was obscured by Adele who later denied it. In 2019, despite being the father of a multi-millionaire singer, Marc was spotted working as a delivery driver and is said to receive only £50 to £100 as his pay, which is further evidence of their deep separation. To date, Marc still flogs himself for abandoning his daughter and hopes that she would allow him to be a normal granddad to her kid someday.
Her Relationship With Her Mother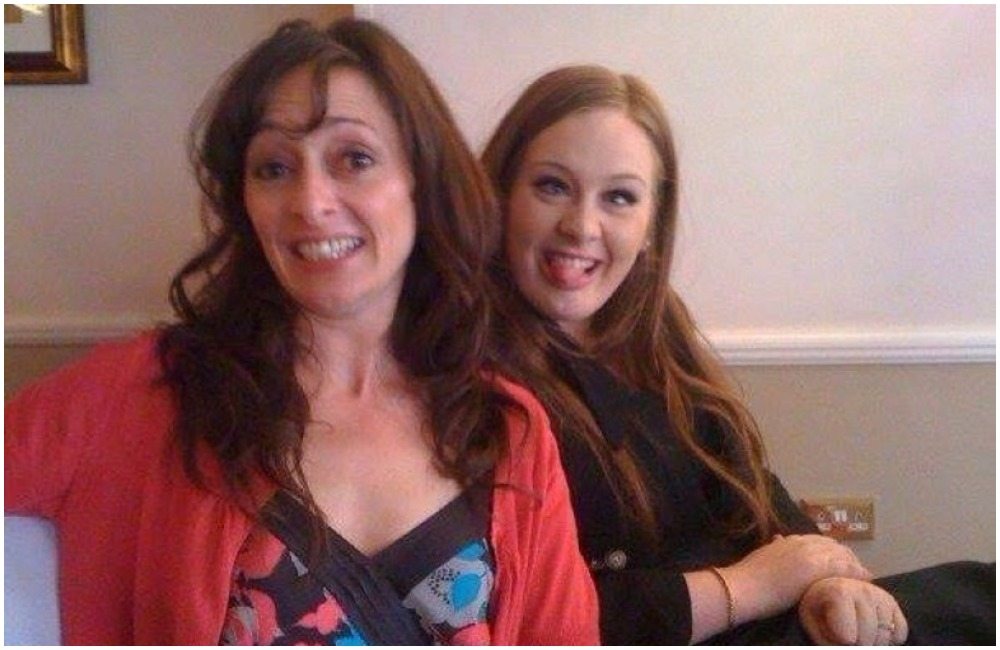 Among her family members, Adele is said to be very close to her mother, Penny Susan Adkins. Her mother is an English woman, who she continues to commend for her bravery, especially for raising her without seeking help from anyone else. She credits her mother's resilience for making her a hardworking performer she is today.
There's no doubt that she loves her mom so much. She has acknowledged her in some of her songs like Hometown Glory, Million Years Ago, and her cover of The Cure's Lovesong. That's not all she has done for her mother though. In February 2013, Adele gifted her mother with an apartment worth a whopping £600,000. Now that's a gift fit for a queen.
Who Is Her Husband and What Does He Do?
Adele was once married to charity businessman Simon Konecki. He was a former director of EBS, a division of trading giant Icap, as well as a manager at Lehman Brothers. Simon is also the co-founder of Life Water, an eco-friendly brand of bottled water in the UK, with his friend Lucas White. Their company later gave birth to a charity organization called Drop4Drop, which campaigns to provide clean water in poor countries around the world.
Adele and Simon fell in love after meeting through a mutual friend, Ed Sheeran. At the time, Adele was taking a break from singing after throat surgery. They began dating in the summer of 2011, and a series of lovey-dovey pictures, beyond cute event appearances, and an engagement soon followed.
The lovebirds secretly tied the knot in 2017, and as always, the singer tried concealing it but later acknowledged that she was married during her 2017 Grammy acceptance speech. Two years into their marriage, their whirlwind romance came to a halt as they announced their separation in 2019. Their marriage produced one child, a son named Angelo. He was born on 19 October 2012, and after their divorce, the two share joint custody of their son.
Currently, no one is sure of who the singer is dating. But there are speculations that she has gone on several dates with fellow Tottenham-born star Skepta. Nonetheless, neither of them has confirmed if this is true or not, so we are taking it with a pinch of salt.
Everything To Know About Adele's Son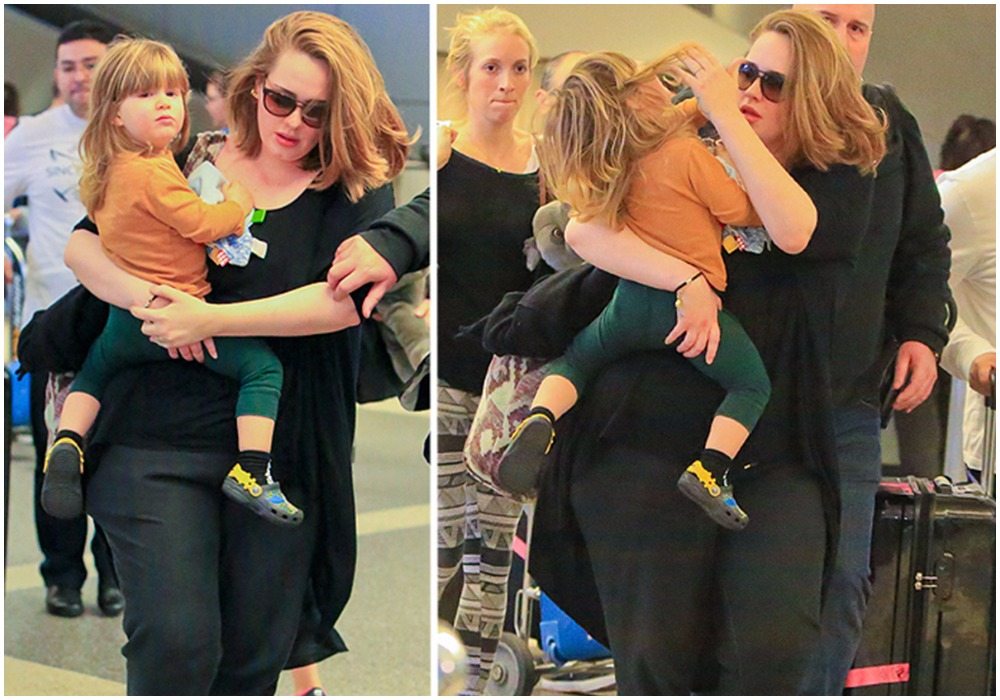 Adele is overprotective of her family, especially her son. She tries to keep her little one out of the public eye as much as she can. After his birth, no one knew his name for months as it was very personal to the star. Little Angelo was born on October 20, 2012, and almost 2 years later, he was the center of some court filled drama.
Sometime in July 2014, the star sued paparazzi and won a five-figure sum in damages after they published photographs of Angelo the previous summer. She had grounds to do so since she had already insisted that Angelo never become public property. As a feminist mother, Adele is working hard to ensure that Angelo grows up to respect women. She is his role model, and he sees her as a powerful force.