Adele's marriage to Simon Konecki failed because her work schedule became so busy that it put a strain on their relationship. As a way of easing the pain she felt as a result of their divorce, the singer decided to work on her body and lose weight. 
Adele is one of the world's best-selling music artists and a multi-Grammy award winner known for her hit single Hello. The English singer-songwriter was born on May 5, 1988, as Adele Laurie Blue Adkins. Fiercely private, Adele's love life has been a puzzle many of her fans would love to unravel.
Many never knew she had gotten married until she mentioned it at the Grammys and has gained a reputation for guarding the details of her past relationships. One public offshoot of her romantic life, however, is the music, some of her greatest hits were inspired by her breakups.
Looking Back At Adele's Marriage To Simon Konecki
For many months, no one really had a clue that Adele was romantically involved with anyone, the singer and Simon had been dating since the summer of 2011. In June 2012, she announced that they were expecting a baby.
The songbird who has been so successful in concealing her personal life couldn't help it when she publicly confirmed her then-boyfriend as her husband during her acceptance speech for the Album of the Year at the Grammy Awards in 2017. This was after numerous speculations in early 2017 that she was married, having been spotted wearing a gold ring on her ring finger.
In typical Adele fashion, her wedding was nothing loud or dramatic, just an intimate affair that took place in front of a small selection of family and close friends at her £10 million mansion in Los Angeles.
Born on April 17, 1974, in New York, Simon joined his family to relocate to London when he was 10. He is an Old Etonian and was a contemporary of Tom Parker-Bowles and Bear Grylls. He was a director of EBS, a division of trading giant Icap, before managing teams of senior brokers at Lehman Brothers.
Konecki was married to stylist Clary Fisher from 2004 to 2008 and the duo shares a daughter who was born in 2007. It was rumored that Simon split from his wife because of Adele and divorced her while dating the songstress.
Adele and Simon have a son – Angelo James Konecki who was born on 19 October 2012.  For Adele, it's all about family. She prioritizes her relationships over her work and had said she would pull out of any tour if her relationship with her husband or son flounders even a bit.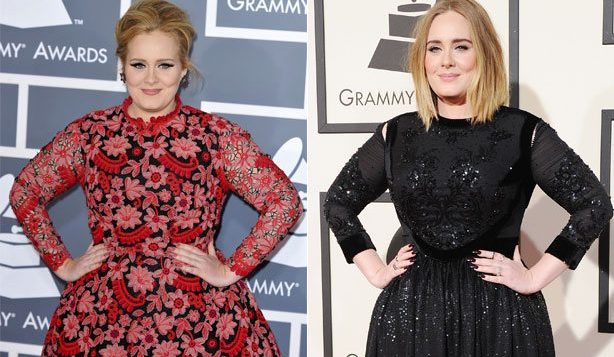 Why Did Adele And Simon Konecki Get A Divorce?
In September of 2019, the British singer filed for divorce in a bid to end her marriage to Simon Konecki. Given how private Adele is, it would be an uphill task to figure out why exactly the marriage is coming to an end. She hasn't discussed the divorce yet and any reported reason is most definitely suspicions. One thing is certain, expect a hit breakup song that would be inspired by her divorce, a glance at the lines will be a good insight into how things panned out between them.
Adele's Past Relationships
A look at Adele's lyrics will tell you she has been through tumultuous relationships. If there was ever a crown for the "Queen of Breakup Music" then Adele will be the undisputed winner, her greatest hits have become universal breakup anthems. Songs like Someone Like You, Hello, Don't you remember and Send my Love are more than just songs, they are mostly expressions and story-lines around her love life.
Adele rarely talks about the identity of her lovers but revealed that she dated a young man who has become known as Mr 19 – named after her album titled 19. They broke up after three months together because of his infidelity, much of which inspired the songs on the album.
Adele's next album 21 was inspired by her relationship with photographer Alex Sturrock whom she dated between 2008 and 2009. From all indications, the relationship was blissful while it lasted, the breakup as always was tough on Adele, an experience she channelled into her music.
Is Adele Currently Dating Anyone?
Adele is not one to come out with a press statement about her love life, your best bet is to feed off scraps on her social media and until when she deems it fit to make an announcement.
Since her split from Simon Konecki, there were rumours that she had been going out with a British rapper, Skepta. Both musicians exchanged flirtatious messages on social media, which further reinforced the suspicions of an ongoing relationship. However, very recently, Adele she has openly come out to quell these rumors, saying that she is still single and not in any relationship.
What Inspired Adele To Embark on a Weight Loss Journey
Instead of drowning herself in work after her divorce from Simon Konecki in 2019, Adele decided to work on her body. She confirmed this with her appearance at Drake's birthday later that year, in October, looking like a different person.
The singer had explained that she needed to work on herself to keep her voice in good condition. She also wants to stay healthy to be able to take care of her son with Konecki and set a good example for him. Though she loves her new body, Adele is not out to slim down to a size zero as she has never been a fan of such things. All she's interested in is getting to a size where she won't have to fear for health challenges that may result from being overweight.
Adele's Epic Weight Loss Journey
Inspiring and incredible are just a few ways to describe the weight loss journey of the British star. Anyone who is yet to see her recent pictures may wonder why this is a big deal. In numbers, the singer lost as much as 100 pounds to get her revenge body. Now that's no small feat to pull off and of course, she didn't get it handed over to her on a platter.
According to Adele, she used to consume 20 spoons of sugar in a day, no thanks to her daily ten cups of tea with two spoons of sugar in each. To make her weight loss journey a success, she cut ties with smoking, caffeine, spicy foods, and alcohol. In turn, she embraced a better diet from a healthy meal delivery company called Pure Package. Also, gym sessions played a part in this awesome transformation. More details below
The Secret Diet That Transformed Adele's Body
The Rolling In The Deep singer now eats a wholesome diet after giving up her obsession with sugar, soda, alcohol, and processed foods. Her diet now consists of lots of fruit and vegetables as revealed by Pure Package's founder Jennifer Irvine. She also eats lean protein and complex carbohydrates to sustain her energy without compromising the aim of shedding weight.
Several reports have confirmed that Adele's successful weight loss journey is down to the Sirtfood diet plan which she has been following for years. The plan is based on foods that have a high concentration of 'sirtuin activators'. This helps in suppressing appetite and also helps the body to process food properly, especially fats and sugar. Given this diet plan, Adele's menu should feature foods like kale, buckwheat, cocoa powder, and turmeric. She would also have to drink a lot of green tea and before you assume it's so boring, just know that cheese and red wine are allowed.
Her trainer Pete Geracimo devised her fitness plan and Adele looks better than ever.
Her Exercise Regimen
Adele's new look has been mainly attributed to the healthy diet she now eats but exercise also played an important role. Although she confessed to not waking up to the excitement of exercising, she hits the gym whenever she needs to.
She exercises three times every week, alternating between cross-training and pilates. Her routine sees her do cardio, reformer pilates, and weightlifting, the later which she seems to hate more. According to the singer, lifting weights can spell doom for your complexion if you don't do it with caution.
How Tall Is Adele?
Due to her plus-size body at the initial stage of her career, Adele did not appear so tall but in reality, she is quite a tall woman. The songstress stands at a height of 5 feet 9 inches. Her height has often been a subject of discussion with many suggesting that she appears tall when she is wearing heels and probably doesn't stand up to 5 feet 8 inches in height.
Though she might not look it, Adele has the same height with renowned stars like Julia Roberts, Paris Hilton, Catherine, Duchess of Cambridge, and Cameron Diaz. Again, when she stands beside celebrities like Rihanna who are a bit shorter than 5 feet 9 inches, it becomes clear that she's indeed a tall woman.
Adele's Other Body Measurements
Though her weight has seen a lot of fluctuations lately, Adele now weighs about 80 kg and rocks a body that measures 38-32-42 inches (102-81-107 cm). Her dress size is now 14 (US), 48 (EU) or 20 (UK), as the case may be. For her bra size, the English singer wears 36D while her shoe size is 8 (US) or 38.5 (EU). Even if the singer has no plans to shed more pounds, she looks amazing the way she is and has also acquired more confidence in her body.