Adam Saleh has definitely made a name for himself, hallowed among the ranks of YouTube celebrities. This controversial YouTuber, actor and rapper is a self-proclaimed prankster.
Adam has been vlogging since 2012 and likes to focus on social discrimination and racial profiling issues. He is usually assisted by two of his best friends. His videos conventionally tend to hit a nerve in society's carefully managed socio-cultural landscape and this has landed him in hot water a few times.
Adam is a native of Yemen and lives in New York City. He went to Central Park East High School and subsequently, John Jay College of Criminal Justice.
In 2012, he started his YouTube channel TrueStoryASA with a college buddy, Sheikh Akbar. He also used to be a part of the YouTube channel 3MH. It was formed by him, Sheik Akbar, Slim Albaher and Karim Metwaly. However, the group was disbanded in 2015 and Adam has since then, charted his own course.
See Also: Jailyne Ojeda Ochoa Biography, Wiki, Dating, Boyfriend, Husband, Facts
Adam hardly makes a video that does not go viral. One video that comes to mind is the "Racial Profiling Experiment" video that he put up on his YouTube channel in October 2014.
The video started with Adam and his good friend, Sheikh clad in western outfits. They started arguing with each other in the presence of a police officer, but the cop just ignored them. Few moments after that, they played out the same scene again, except this time they were dressed in culturally Muslim attire. This time the officer stepped in to stop them and treated them in an obviously rude manner. The viral nature of the video got the attention of the media. The public perception and reaction to the video was clearly tilted against the police officer.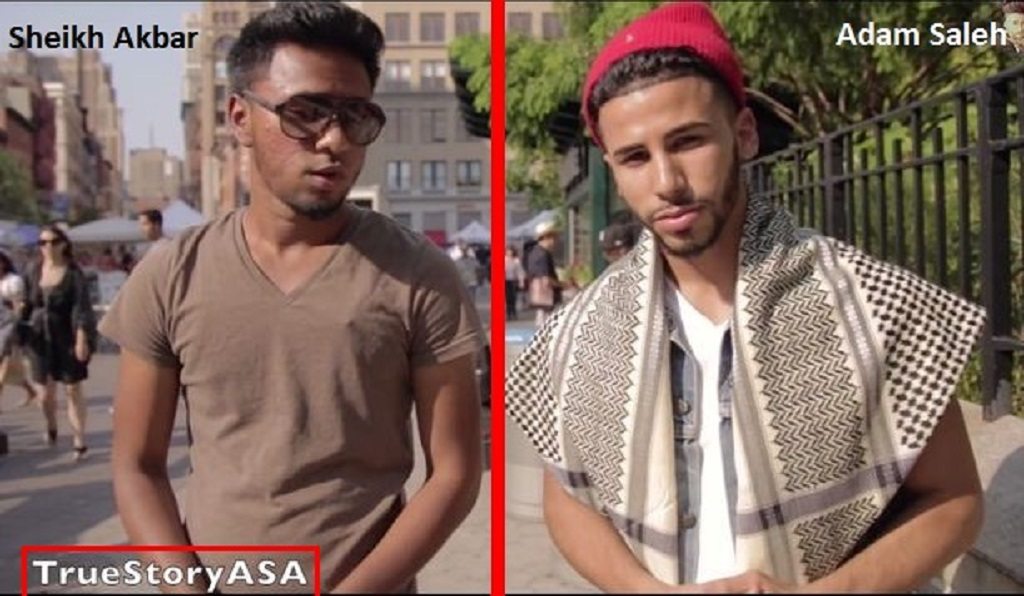 Adam claims that the video was a means to recreate some negative events of the past against Muslims. However, the Council on American-Islamic Relations (CAIR) requested an apology from Saleh and his friend. They accused them of trying to gain cheap popularity from the Muslim struggle and stoking the fire of an already flaring socio-cultural and religious issue. Ironically though, the organization, prior to demanding an apology had retweeted his video.
He continues on with his controversial nature in another video where he claimed to have boarded a Tigerair flight in a suitcase in the baggage hold. The security of Melbourne Airport was quick to respond by releasing footage that dispelled the incident as a hoax. The video clearly showed that Adam boarded the aircraft. They also pointed out that they had a luggage weight limit and that a box of Adam's weight would not have been allowed on the flight.
He followed this up with another video in December of 2016, where he claimed he was put out of a flight belonging to Delta Air Lines at Heathrow Airport. He claims that his offence was that he was speaking Arabic. The Air Line and other passengers hit back, saying that he was not put out for speaking Arabic. He was constituting a nuisance on the plane and provoking other passengers.
See Also: Sam Pottorff Bio, Wife, Age, Height, Tattoo and Quick Facts
Besides creating controversial videos, however, Adam Saleh has also got something of a music and acting reputation. He made an appearance in the American comedy-drama and action film American Sharia. He has also tried his hands at music. On May 3, 2015, he released a single titled Diamond Girl. It was released on his YouTube channel, TrueStoryASA. He put out a follow up single titled Tears in which he featured Zack Knight. The song was made in honour of his cousin. He also has another track titled Tommorrow's Another Day.

Adam Saleh Wife, Mom, Family
Much isn't known about Adam Saleh's family. His parents are both Yemini. His mother's name is simply known as Judy and his father's name is known as Stan. His father is late. Adam boasts a number of nephews and nieces: Hamzah, Reema, Deena, Haila, Jamal, Mohsin, and Yousif. They are known mainly because he likes to incorporate friends and family in his videos occasionally.
Adam keeps his relationship status a secret and very well too. The only information that is clear is that he is not yet married. He does have two children, however: Sadie and Sunny.
Adam Saleh Age, Height, Net Worth
Adam was born on June 23, 1993. He is not very tall and barely makes it into the category of "average height male Americans". He stands at 5 feet 7 inches (1.69m).
Adam's viral social media content, his Instagram influencer role, and his movie and music endeavours rumour him to have a net worth of between $1 million and $2 million.