Taboo movies are described as those productions that are considered unacceptable, repulsive, prohibited, offensive, or banned. These movies push the limits of sexually offensive activities and general life experiences to the extreme.
Films that fall into this category run the gamut from smutty art house movies to cult classics productions, and they are considered to be taboo based on existing laws, social rules, religious doctrines, as well as individual conscience.
1. Murmur of the Heart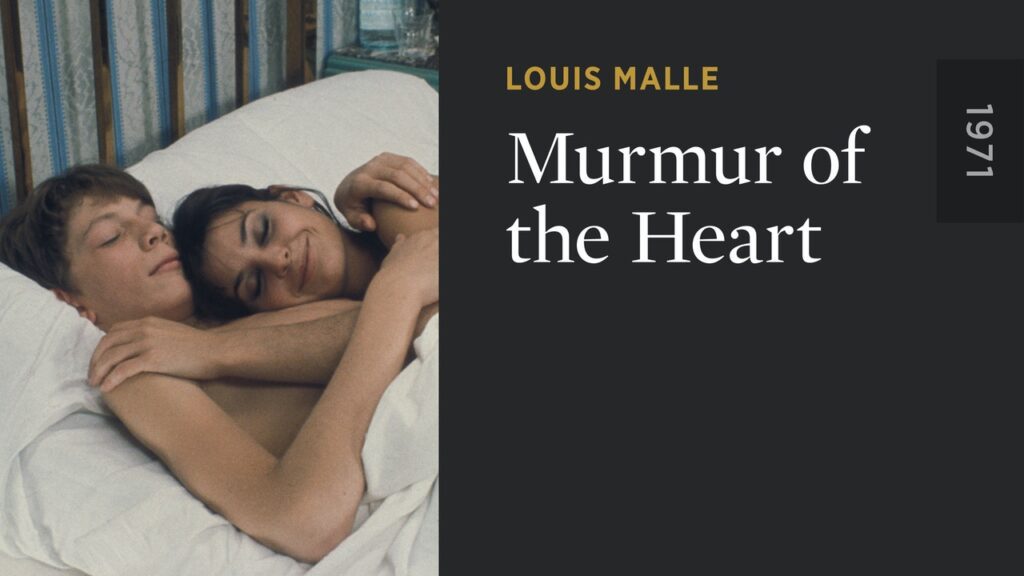 Release Date: 1971
Ratings: 7.6/10
Occupying the number one spot among our list of taboo movies is the comedy, Murmur of the Heart – a 1971 film written and directed by Louis Malle. The movie is set in France towards the end of the Indochina War. It stars actors like Lea Massari, Benoît Ferreux, and Daniel Gélin.
This taboo movie revolves around Laurent Chevalier – a 14-year-old boy who spent much of his growing-up years in the bourgeois environs of Dijon, France. As the plot unfolds, it reveals Laurent's father, Charles, to be an uncaring and indifferent dad, and his mother, Clara, who is Italian is so caring and affectionate.
However, the teenage boy soon discovered that his mum's loving nature was just a façade as she was carrying on an adulterous affair with a man. Enraged by his discovery, Laurent ran to his dad to spill the beans but was angrily turned away as Charles was very busy. The boy soon found solace in vices like masturbation and shoplifting. He later found himself at a brothel courtesy of his brothers and lost his virginity to Freda – a prostitute at the shady facility.
2. Carol
Release Date: 2015
Ratings: 7.2/10
The drama film, Carol, is set in 1950s New York. The storyline of this Todd Haynes-directed production is based on Theresa – a shy lass that wasn't satisfied with her boyfriend.
The plot also revealed Carol, an affluent middle-aged mother who was on the verge of divorcing her husband of many years. Though these two characters come from different strata of society, they had one thing in common. The world around them proved to be totally indifferent and cold to their desires and feelings, and it was at this point, they crossed paths for the first time.
With a stellar cast comprising Cate Blanchett, Rooney Mara, and Sarah Paulson, Haynes crafted a timeless tale of love full of humanity and warmth. Carol is a beautiful movie about the true meaning of falling in love. It was well received by the viewing public, sweeping many prestigious awards and nominations after it hit the movie stand. A six-time Oscars nominee, with 225 nominations and 76 wins, is a record too high for others to break.
3. Irina Palm
Release Date: 2007
Ratings: 7.2/10
Directed by Sam Garbarski, Irina Palm is a comedy-drama film that centers on the life of a middle-aged widow known as Maggie. Short of cash, Maggie desperately needed to raise funds for Olly's (her grandson's) special medical treatment. Roaming the streets of London after several unsuccessful attempts to get hold of cash, she stumbles on an ad reading "Hostess wanted" in the window of a sex club called Sexy World.
On entering the shop, the shop owner Micky employed Maggie's services and she was handed to Luisa, who went ahead to give her the necessary training for the job. Notable among her training is giving a"handjob" via a hole in a wall; this is called a glory hole. Though Maggie hesitated at first, she soon became adept at the job but kept it hidden from her son, Tom, and his wife, Sarah, which led to very uncomfortable situations.
This Sam Garbarski-directed movie stars the likes of Marianne Faithfull Predrag 'Miki' Manojlovic and Kevin Bishop. It was nominated for awards seven times and got seven wins.
4. Delta
Release Date: 2008
Ratings: 6.3/10
Situated in Hungary, Delta is a drama movie that explores an emotionally incestuous relationship between two siblings – a brother and a sister.
A man who has been estranged from his family comes home to discover that his mum has taken a lover and his sister was all grown up. He went ahead to build his home in the Delta to put down roots, but tragic consequences abound after his sister moved into his home and they commenced a romantic relationship.
The movie possesses this eerie dark tone, reflecting the strange relationship between the two characters. Throughout the movie, you will feel a lurking danger, but the manner in which the characters and their incestuous relationship are portrayed will arouse empathy in the viewers rather than put them off.
Kornél Mundruczó directed the film starring Félix Lajkó, Orsolya Tóth, and Lili Monori. Nominated for seven awards, it won seven.
5. My Brother Tom
Release Date: 2001
Ratings: 6.8/10
Our list of Taboo movies goes on to include My Brother Tom. The Dom Rotheroe-directed taboo relationship film reveals two teenagers – Jessica and Tom who embarked on a forbidden relationship.
The duo constantly faced abuse from the people they should trust – while Tom was constantly bullied by a notorious local gang and sexually abused by his own dad, Jessica's teacher, and close neighbor, Jack was also subjecting her to all sorts of abuses. The two teens joined forces and bonded in the woods, building a private reality that no other person can penetrate.
Jenna Harrison, Ben Whishaw, and Honeysuckle Weeks starred in the movie and it recorded eight wins and four nominations.
6. Shame
Release Date: 2011
Ratings: 7.2/10
In this taboo movie, Shame, we will meet a notorious sex addict who goes by the name of Brandon in the leading position. Brandon prides himself on having a carefully cultivated private life. However, his cover falls apart after his blood sister came to his house to stay indefinitely. Brandon started facing his worst fears as the plot unfolds.
Directed by Steve McQueen, Shame was co-written by Steve McQueen and Abi Morgan and stars Michael Fassbender, Carey Mulligan, and James Badge Dale. It was a two-time nominee for BAFTA Awards, swept 94 other nominations, and won 50 prestigious awards.
7. Mississippi Masala
Release Date: 1991
Ratings: 6.7/10
This romantic drama film centers on racism. Indian culture forbids women from getting married outside their cultural boundaries but a woman of Indian origin found love in the arms of a Black man.
It happens after an Indian family was expelled from Uganda in 1972 by Idi Amin. The family moves to Mississippi in the United States, and 17 years later, they file a lawsuit against the African country to recover lost property. Amidst this, one of the girls in the family falls for a black man.
Mira Nair did an excellent job in directing the movie and it was written by Sooni Taraporevala. The actors who played the lead include Denzel Washington, Sarita Choudhury, and Roshan Seth. The movie bagged five awards and was nominated three times.
8. Ma Mere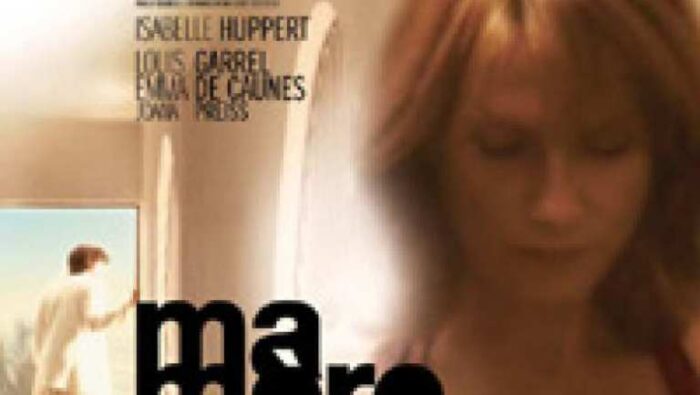 Release Date: 2004
Ratings: 5.0/10
Ma Mere is arguably the most controversial production on our list of Taboo movies. This romantic drama film can be rated the most unwatchable and disturbing incest film ever recorded. In the plot, legendary actress Isabelle Huppert depicted the character of a sex-obsessed incestuous mother, Helene, who requested sex from her own son after her husband's death.
The amorous mother ushered her son into a world of depravity and hedonism. In the heat of their violent lovemaking, she asked her son to inflict a wound on her by slitting her abdomen. Helene later slits her throat as her son's masturbation attains a climax.
Blatantly provocative, the Christophe Honoré-directed movie was declared unwatchable. Many would just watch a bit and take their eye off the really gory parts. It stars Isabelle Huppert, Louis Garrel, and Emma de Caunes and has been nominated for awards twice.
9. Irreversible
• Release Date: 2002
• Ratings: 7.3/10
Filled with crime, drama, and mystery, Irreversible is listed as a terrific taboo movie with a plot depicting the happenings of a terrible night in Paris when beautiful Alex was brutally raped and battered in an underpass tunnel by a stranger.
As the plot unfolds, two men who hold Alex dear to their hearts try to avenge the brutal treatment meted out to her.
The movie has the likes of Monica Bellucci, Albert Dupontel, and Vincent Cassel
In the lead and was directed and written by Gaspar Noé. Nominated 13 times, the production has bagged three award wins
10. The Woodsman
Release Date: 2004
Ratings: 7.2/10
This taboo movie x-rays the burning issue of pedophiles in society. The storyline follows a convicted child molester released on supervised parole after 12 years. On his return to his hometown to start life afresh, the ex-convict crosses paths with a woman defiled and sexually abused by her own family; this forced him to speak about his experience and confront his worst fears.
This Nicole Kassell-directed movie featured actors like Kevin Bacon, Kyra Sedgwick, and Yasiin Bey. It has been nominated for 20 awards and won seven.
11. Getting Go: The Go Doc Project
Release Date: 2013
Ratings: 6.9/10
Getting Go: The Go Doc Project is one of the most painful taboo movies on Hulu. The production unravels many critical issues in the LGBTQ community, which are viewed as sore topics in many places, and most societies still consider them taboo.
The storyline of this Cory Krueckeberg-directed movie reveals two college boys, Tanner Cohen and Matthew Camp, who got totally fascinated by a lovely dancer. Also written by Cory Krueckeberg, the production featured the likes of Tanner Cohen, Matthew Camp, and Ramon O. Torres in the lead. It has three award wins and one other nomination.
12. Vague Stars of Ursa…
Release Date: 1965
Ratings: 7.2/10
This taboo movie talks about a lady named Sandra who has been away from home for a long time. She suddenly returns to her ancestral home, Volterra, when she was required to take up the reign of her family business.
Sandra did not return to Volterra alone; she had her American husband, Andrew, in tow. She needed to fulfill her wish to pay homage to her father, who died in Auschwitz during childhood. As the storyline unravels, Andrew and Sandra's brother Gianni cross paths and he (Andrew) later discovered that his wife and her brother have a well-kept secret from their childhood days.
Directed by Luchino Visconti, this mystery drama production stars Claudia Cardinale, Jean Sorel, and Michael Craig. It has won three awards and was nominated for two
13. Hunterrr
Release Date: 2015
Ratings: 7/10
Hunterrr is rated among the taboo movies on Netflix. This production x-rays the life of a sex addict Mandar Ponkshe whose life journey is littered with lustful escapades. An out-and-out playboy, Mandar only does one-night stands, targets married ladies for his sexual gratifications, and vows never to settle down with one woman.
Mandar's friends never got tired of advising him to get married as they deemed him too old to continue screwing around, but he refused to heed their advice. However, his life completely changed after meeting a lady called Tripti. Loverboy suddenly started having genuine feelings for the girl and entertained the idea of getting married.
The movie was written by Harshavardhan Kulkarni in collaboration with Vijay Maurya and also comes under Kulkarni's directorial portfolio. It has actors like Gulshan Devaiah, Radhika Apte, and Sai Tamhankar in the leading roles. Hunterrr is yet to bag an award but has been nominated for three.
14. In The Tall Grass
Release Date: 2019
Ratings: 5.4/10
Written and directed by Vincenzo Natali, the horror mystery sci-fi movie, In the Tall Grass is made from Joe Hill's novel with the same title. This supernatural thriller movie talks about the experience of Cal DeMuth and Becky his sister, as they travel together to San Diego.
The siblings were still en route to San Diego when they approached a huge field of tall grass, where they heard a boy calling out for help. Though they couldn't initially see the owner of the voice, the siblings moved out of their vehicle and headed into the bush, only to get lost in the complicated vegetable labyrinth and evil lurks within.
The movie stars the likes of Laysla De Oliveira, Avery Whitted, and Patrick Wilson. It has recorded two award wins and has been nominated three times.
15. Antichrist
Release Date: 2009
Ratings: 6.5/10
Antichrist is a horror thriller written and directed by Lars von Trier and stars Willem Dafoe, Charlotte Gainsbourg, and Storm Acheche Sahlstrøm. Considering that the name Antichrist is a biblical depiction of haters of Jesus Christ who would try to impersonate the risen messiah before the second coming, it comes as no surprise that the movie is replete with revolting violence.
The couple in the movie who were grieving moved to their cabin located in the woods with the hopes of repairing both their troubled marriage and broken hearts, however, nature seems to be totally against them as their situation went from bad to worse.
From sexual violence to the mutilation of human bodies, the gory scenes from Antichrist do not go down well with many movie lovers. This production has recorded 21 award wins and 33 nominations.
16. The Silence
Release Date: 2015
Ratings: 7.3/10
This John R. Leonetti-directed horror sci-fi drama production is listed among the top taboo movies you can get. The movie talks about Indian women who faced sexual abuse from men but refused to speak out of fear.
A poor young lady, Chini, lives with her dad in the hinterland, and while on a journey via a local Mumbai train, she witnesses an appalling incidence of a lady being sexually abused. This incident triggered a disturbing childhood memory that continued to haunt her. With her aunt, Chini later faces sexual violence, but fear made them remain silent.
17. Little Sister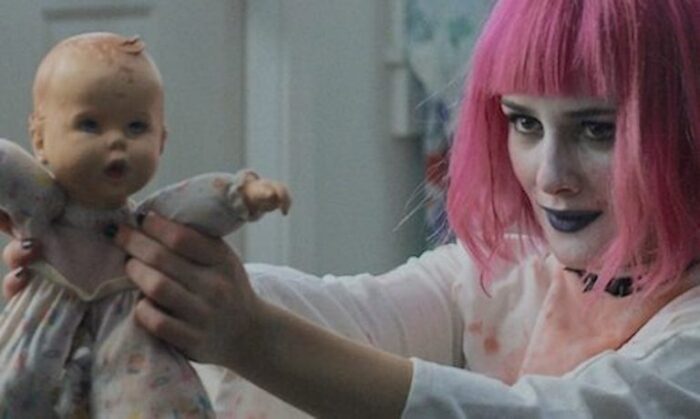 Release Date: 1995
Ratings: 6.9/10
A Dutch award-winning drama film, Little Sister is about Martijn, who started hounding his younger sister, Daantje. Daantje went to live alone in Amsterdam, and Martijn went to her home with a camera with the claims of documenting her life.
Martijn's action created a lot of tension between the siblings and brought the unresolved past issues they never wanted to remember. Daantje, in a bid to keep Martijn at a safe distance, started dating Ramon, and as the plot unravels, Martijn's reasons for getting obsessed with his sister are revealed.
18. My Sister, My Love
Release Date: 1966
Ratings: 7.2/10
As Taboo movies go, My Sister, My Love is definitely one to look out for. It revolves around the life of Jacob (Per Oscarsson) – a young nobleman who, on his return to his home country from France, got to know that his sister Charlotte got engaged to Baron Alsameden.
Along the way, the siblings developed an incestuous relationship, and Charlotte conceived. However, the fear of what society would say about their affair made the duo part ways – Charlotte was left to wed her fiancée, Baron, after Jacob left the country again.
19. Breaking the Waves
Release Date: 1996
Ratings: 7.8/10
Breaking the Waves is centered on the life of a young and pretty Scottish woman called Bess McNeill. Bess met a Danish oil rig worker, Jan Nyman, and they fell in love. Their love was so much that going to work alone is like a punishment, as the couple wanted to always be together.
When Jan had an industrial accident and broke his neck, it became difficult for the couple to have sex as he was flown to the mainland for treatment. The oil rig worker asked his girlfriend to find another man; he had secret plans of committing suicide but they failed.
When Jan's unconscious body was admitted to the health facility, his girlfriend Bess offered herself to his doctor but met with rejection. She then moved into the street where she experienced cruel sexual encounters with street men.
20. The Accused 
Release Date: 1988
Ratings: 7.1/10
This Jonathan Kaplan-directed drama film is listed among the top taboo movies ever. The storyline reveals the life tale of a woman who goes by the name Sarah Tobias. Sarah was at her local bar when she had a gory experience; three men gang-raped her while others watched and cheered.
When the case was presented in court, Katheryn Murphy, who was the district attorney, felt Sarah wouldn't be able to make a credible witness as there was strong evidence confirming she was flirtatious with the men prior to the rape incident.
21. Visitor Q
Release Date: 2001
Ratings: 6.5/10
Visitor Q depicts a taboo relationship dealing with the subject of perversion. It reveals the life of a perverted family living at the mercy of an enigmatic stranger. As the storyline unfolds, the members of the family started making conscious efforts to find a balance through the help of the mysterious stranger in their lives.
22. Never Look Away
Release Date: 2018
Ratings: 7.7/10
Never Look Away is an interesting German epic coming-of-age movie. This romantic film drama production was written and directed by Florian Henckel von Donnersmarck. It follows the life of Kurt Barnert – a German artist who ran to the West of Germany from the East of Germany under the Nazis' administration in his home country.
23. L'Innocente
Release Date: 1976
Ratings: 7.4/10
Tullio Hermil (Giannini) – an unrepentant chauvinist aristocrat with insatiable lust- is this taboo movie's focus. Though he is the husband of Giuliana (Antonelli), Tullio kept Teresa Raffo (Jennifer O'Neill) as his mistress. Tullio later flaunts his overly possessive aristocratic mistress to Giuliana, but to his greatest surprise, he found out that his wife was also in a relationship with Filippo d'Arborio, who works as a novelist. This discovery led Tullio to renew his interest in Giuliana, but she had already conceived for her boyfriend, Filippo.
24. Damage
Release Date: 1992
Ratings: 6.7/10
Damage is a taboo movie that follows the life tale of medical practitioner Dr. Stephen Fleming. The good doctor is a London resident alongside his wife, Ingrid, and daughter Sally.
Stephen's son was about to marry, the daughter of a British diplomat known as Anna Barton, but the doctor was strongly attracted to Anna. They eventually had sex at her flat as the doctor's obsession with his intended daughter-in-law gets worse. Stephen didn't want to care if it would destroy his family but wanted a permanent relationship with Anna.
25. La Luna
Release Date: 1979
Ratings: 6.4/10
La Luna is a controversial drama movie by Bernardo Bertolucci; it talks about the disturbing relationship between a teenage boy called Joe and his parents. When his stepfather committed suicide, Joe relocated to Rome with his mother, who earns a living as an opera singer.
In Rome, Joe had a lot of emotional troubles, which led the youngster to start experimenting with hard substances. When his mum found out, she became committed to getting her son out of a life of drug abuse. This made mother and son become extremely close, and soon their closeness developed into a sexual relationship.