The world of rap and rap music has a very much established stereotype. And most of the rappers who make it to the limelight usually have a lot of similarities in their stories and 21 Savage is no different.
Especially popular with the younger fan base, rapper 21 Savage has a checkered past having grown up in a rough neighbourhood. However, he has and is succeeding in using his own narrative to create a picture of success that his fans and other rap heads can be inspired by. He is most known for his popular mixtape Slaughter King, released in 2015 and his singles X and Bank Account.
21 Savage Wiki, Bio
21 Savage's real name is Shayaa Bin Abraham-Joseph. He is of the Dominican ethnicity, born on October 22, 1992, to his mom, Heather, in Lesser, Antilles, in the Carribean. His family was a very large one as he grew up with ten siblings: six sisters and four brothers, whom he says he got along with very well.
Growing up, 21 developed a notorious personality, one that eventually earned him a permanent ban from the DeKalb County School District. The incident that caused the ban was that he had brought a gun to school to scare a kid who had mouthed off to him. After that, no school – even the ones outside the DeKalb School district wanted him. 21 Savage says he never felt right at school, he never felt the motivation to be active and to do well.
See Also: Drake's Girlfriend, Dad, Sister and Mom
Somehow, he was forcefully enrolled in different schools in Atlanta Metropolitan area but his issues with the school authorities continued until he was finally sent to a youth detention facility in hopes that this would help him plot a recourse on his life.
Shayaa Bin, aka 21 Savage was involved in a lot of severe crimes, including anything from armed robbery to using and selling drugs to illegal firearm possession. By now, he had lost hope of his life ever making any meaning, so he instead focused on making it to the top cadre in his gang, the "Bloods".
Even the death of one of his brothers, Tay Man, during an after drug deal shoot-out wasn't enough for 21 Savage to make a turnaround. However, in 2013, he finally made the decision to change. He had been involved in an attempted robbery with his best friend and barely escaped with his life after sustaining six gunshot wounds. His best friend wasn't so lucky.
Shayaa turned to music as his therapy and his way out of his doomed life. He slaved away writing and recording music at Patchwerk Studios. Key!, a rapper from Atlanta who loved his sound introduced him to DJ Plugg who produced his debut single in November of 2014. He would go on to release his first mixtape, The Slaughter Tape, a 14-track free album in May 2015. 21 Savage released two more projects that year. The first was a joint effort with Sonny Digital, titled Free Guwop, in honour of his rap icon and influence, Gucci Mane. The second was his follow up mixtape, Slaughter King.
XXL magazine named Savage as one of the members of the "Freshmen Class" of 2016. This was a big boost to his career. His biggest EP success came a month later when he released his project, Savage Mode, which was produced by Metro Boomin. It peaked at the No.23 spot on the Billboard 200. The album also produced his first platinum record, a track titled X which he did with the rapper Future.
All this success brought Epic records to his doorsteps. In January 2017, 21 Savage announced that he had signed with them. He followed this up with the release of his debut studio album titled Issa Album. This project opened at No.2 on the US Billboard 200. The lead single from the album, Bank Account also made it to No.20 on the Billboard Hot 100.
His next album, Without Warning, a joint effort with producer Metro Boomin and Offset landed on the No.4 spot on the US Billboard 200 and received largely positive reviews. 21 Savage has garnered other achievements too such as gracing the cover of Fader and a chart-topping song with Post Malone. He has a rap group of like-minded rappers called Slaughter Gang. Also, he performed his hit single, X, at the 2016 BET HipHop Awards.
21 Savage Kids, Mom, Girlfriend, Brother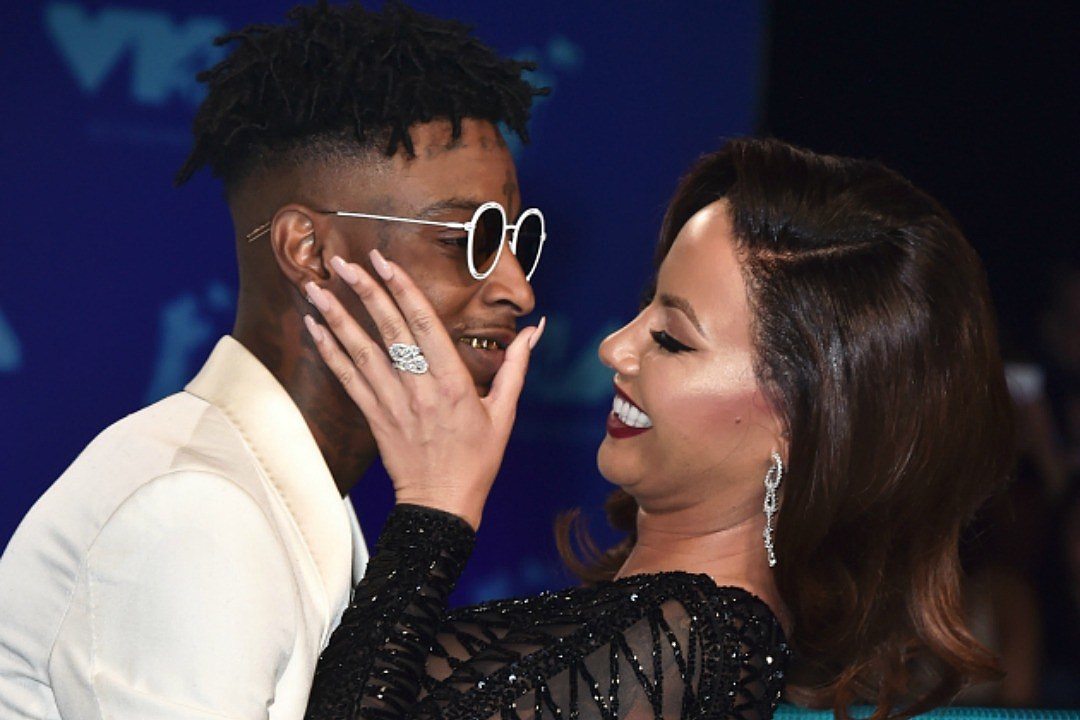 21's mother, Heather Abraham-Joseph is his backbone and support to this day. He frequently talks about how grateful he is for her and for her support. He occasionally recalls during interviews, how strong his mother was for all of them after his brother's death and throughout his violent past.
See Also: Migos Net Worth, Members, Age, Real Names, Wiki, Height
21 Savage is no Eminem, that's for sure. While the rapper admits that he's got three kids, he rarely talks about them. He has posted pictures of them on his Instagram though.
Savage says that there is a meaning behind all his tattoos. The dagger tattoo on his forehead is the symbol of the crew his brother belonged to. His music name, 21 Savage, was inspired by his own gang number and an effort to accurately describe his volatile character.
21 is currently dating Amber Rose, who has built herself a reputation as a serial dater of rappers. She has also made a name for herself as a model and an actress. She was also once a wife to the fellow rapper, Wiz Khalifa.
Savage enjoys a good relationship with some of the biggest artists. Drake, at one point, wanted to sign him to his own record label, OVO records. Savage was flattered to acknowledge it. The famous emcee reportedly also bought him a brand new Ferrari as a birthday gift.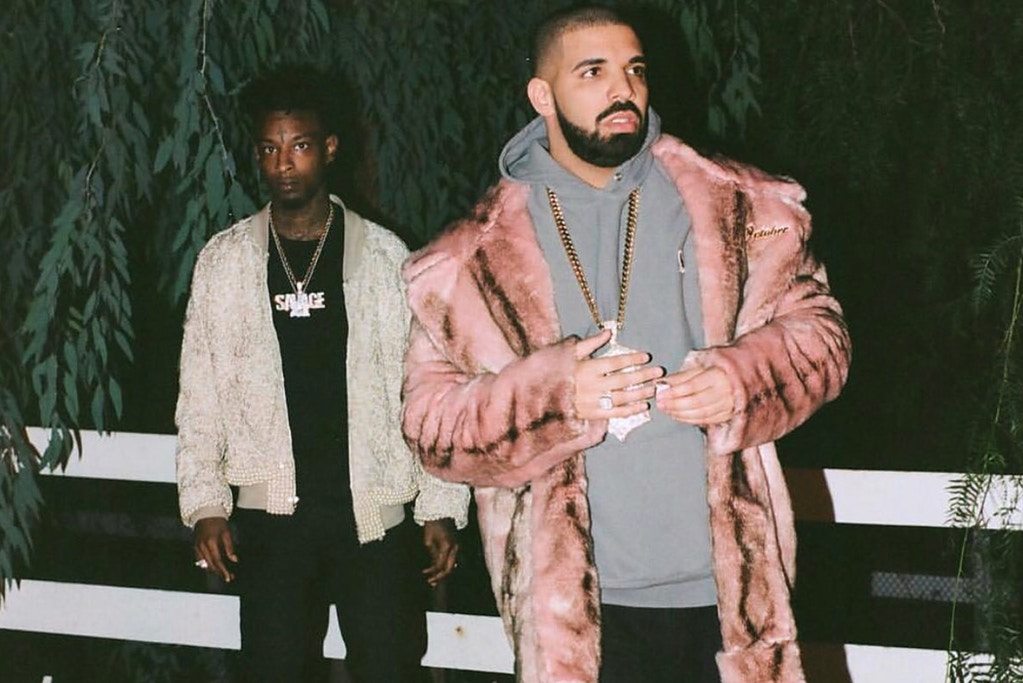 21 Savage's House, Height
Savage is nice – or at least interesting to look at. What with his distinctively marked up body, jewellery and his 5ft 8 inches tall build, he is not at all bad to look at.
This dude loves to show off his money. He has been spotted at one time walking down the street with a bundle of cash in his hand to the tune of $250,000. He spent in on a $200,000 Rolex watch and some jewellery. Apart from revenue coming from his touring and merchandise sales on his personal website, 21 Savage said in an interview that he rakes in $25,000 for every performance.
Reports suggest that 21 nests up in his colossal home on the northwest side of Atlanta with a net worth valued at anywhere between $4 million to $6 million.