The constant gender battle between men and women all over social media which has spilled into almost every other facet of life in modern conversation might make you think female and male duos working together is a strange and impossible concept. Well, that couldn't be farther from the truth. Since the beginning of time, men and women have been coming together to achieve a common goal. In fact, while there isn't a denial of the need for some conversations that gender differences are forcing us to have today, men and women have been more effective when they come together to pursue something. Each member of the duo takes care of their responsibilities while working in perfect harmony.
The domination of the false narrative of incompatible differences between females and males has therefore inspired us to write about famous times in history where a man and woman have worked together to achieve a set of objectives. Now, at the risk of sounding corny, it is important to say that every man and woman out there, working together to raise a child are the real heroes and deserve to be number one of any list of the top female and male duos in history.
With that said, before Jay Z and Beyonce were warming hearts with awe-inspiring solo albums, news about their bundles of joy and what have you, female and male duos have been kicking asses since the beginning of time across various mediums, from real life to film and television.
Notable Female and Male Pairs We Will Never Forget
1. Bonnie and Clyde
These two are perhaps considered history's most famous duo, so famous that their names have become an expression to signify the couple who are inseparable. The crime duo who met on January 5, 1930, lived one of the most legendary lives in history. The circumstances of their story in history put them at a point where economic depression forced them to "do what they had to do to survive" as they say. The duo was known to have committed over a dozen bank robberies, killing nine police officers and multiple civilians during their reign of terror.
There is this thought experiment that is usually posed to couples, asking who is to blame when a couple decides to jump off a cliff and one fails to jump whereas the other jumps but releases a parachute midway through the fall. The question seeks to evaluate the notion of trust and ride or die in a relationship. For Bonnie Elizabeth Parker and Clyde Chestnut Barrow, it wasn't an experiment. As historians put it, they both lived each day in love with each other, carrying out crime sprees, awaiting the violent death they knew was inevitable. They were ambushed and killed by the police on May 23, 1934, near Gibsland, Louisiana
2. Fred Astaire and Ginger Rogers
Even in films where everything can be faked, chemistry can't. This is the foundation of this iconic film duo, who, through 1933 to 1949 blessed American screens with their chemistry and electrifying dance steps. The duo made a total of 10 films together. The concept of naming a couple with one half of each other's name started with Fred Astaire and Ginger Rogers with the Moniker, Fringer. Unfortunately, the duo did not last forever but they left their mark while they were here.
3. Romeo and Juliet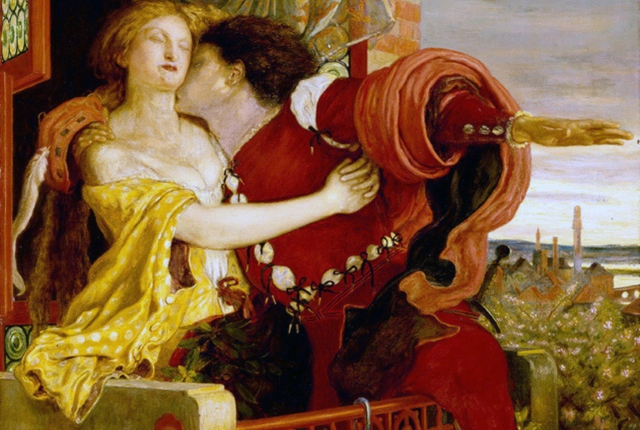 When you are trying to describe two young lovers and you are short of words, Romeo and Juliet is a go-to word used to depict the depth of a couple's love for each other. The duo may have been the product of an excellent writer's very active imagination, but history latched onto it and immortalized them. Unfortunately, they may not always be the ideal reference to describe a relationship one hopes would last. Although their relationship barely began before they died, their story is a deep tale of passionate and fiery love. If Romeo and Juliet are for young lovers, Bonnie and Clyde would be for long-lasting lovers.
4. Miss Piggy and Kermit
Because iconic female and male duos are not limited to the boundaries of reality, in our imaginations, we have brought to life a myriad of duos who have inspired us and brought joy to our hearts. One of the greatest comedic duos in entertainment history, the Muppets' Miss Piggy and Kermit have a shared long history of love and laughs. You could say the relationship between a frog and a pig has been teaching us to embrace unconventional relationships since we were children but the love of Miss Piggy and Kermit will forever be in our hearts.
5. Fox Mulder and Dana Scully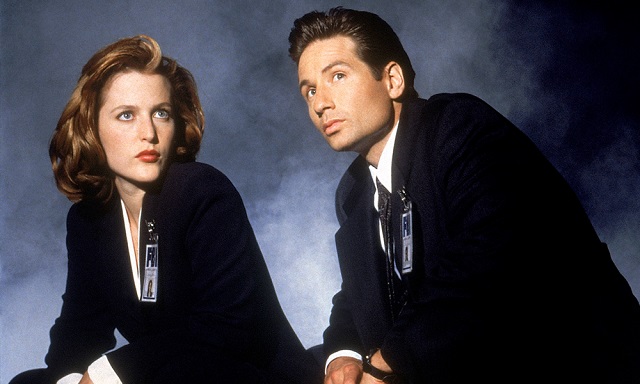 The X-files may have been about the search for aliens and paranormal activities, but it gave us one more thing. The relationship between Fox Mulder and Dana Scully. The duo were two sides of a coin that complimented each other. Fox was the naive believer while Scully wraps the foil as the cynic.
6. Antony and Cleopatra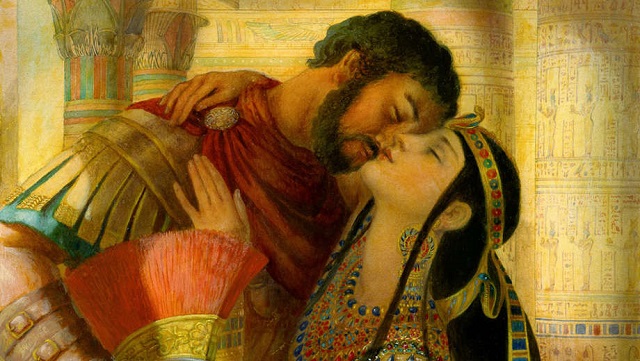 Fictional stories are told to elevate our imagination, to help us see what we can be, or sometimes just for entertainment. The Shakespearean tragic couple, Antony and Cleopatra are one of history's most tragic female and male duos. It is the tale of two people who were willing to die for each other's love. It bears a strong similarity to another famous duo, Romeo and Juliet. Despite the morally questionable parts of their story, they have endured through history to become a symbol of love between a couple. In the modern-day, couples are likely to dress as the duo during costume celebrations to signify their devotion to each other.
7. Jack and Jill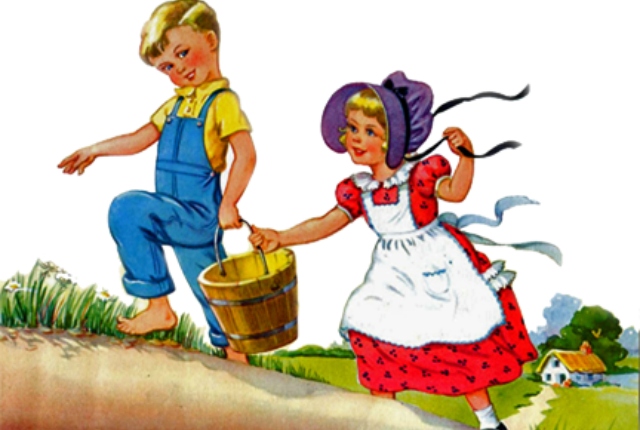 Nursery school is a good time for children to start learning the importance of working together as a team, and one of the ways it has been taught to children over the years is through nursery rhymes. The Jack and Jill rhyme dates back to the 18th century and has maintained its relevance over the years through various forms such as film representations.
8. Sonny and Cher
Before Jay Z and Beyoncé, there was Sonny and Cher. The American couple were entertainers who lived through the 60s and 70s as an iconic music duo. They started as backup singers but ended up selling 40 million records worldwide with five albums. The duo also made TV shows together, their shows were one of the top shows in the country at the time.
9. Marie and Pierre Curie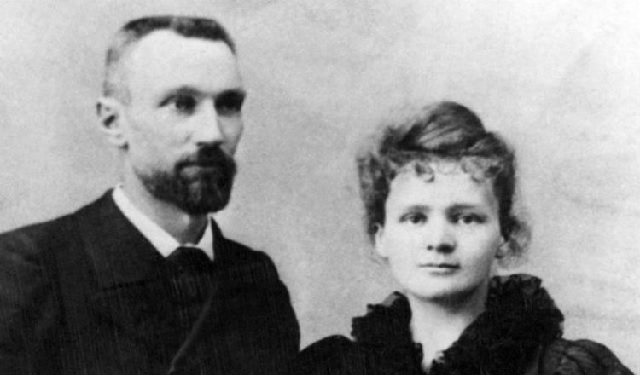 Tony Stark and Bruce Banner have given us the modern-day Science bros, but Marie and Pierre were the science couple. The science couple got married in 1895 and worked together in unlocking the many secrets to science puzzles. Marie was the first woman to win a Nobel Prize and she did it twice in physics and then in chemistry. Although Marie is the more popular name between the duo, the couple mostly worked together. The husband, Pierre shared the first Nobel Prize with her for their work on radioactivity. He was killed by a driver on the streets of Paris two years after their first Nobel Prize.
10. Hansel and Gretel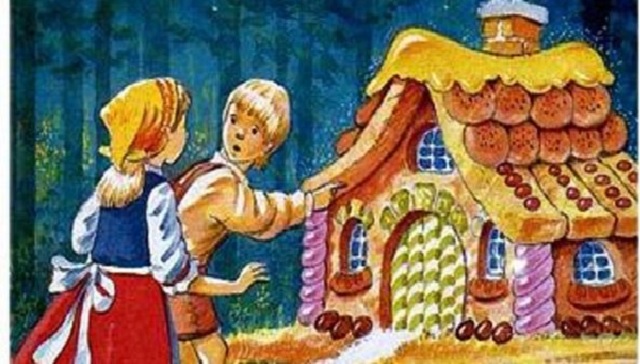 Perhaps the best way to wrap up this list, after featuring mostly romantic duos is the iconic tale of two siblings, a brother, and a sister. Hansel and Gretel, is a German story with a literal translation that means Little Brother and Little Sister. The Hansel and Gretel story is that of two children who worked together to overcome an obstacle and eventually live happily ever after. They were kidnapped by a witch and forced to live in a forest in her house of cake and candy but they escape using their wits.
The story originated in 1812 but has stayed relevant through time, getting replicated in different forms of media. Usually told to help siblings trust each other and keep each other safe, the duo has been a symbol of trust and dependency over the years. Although their story is usually told through the lens of children, modern media has adapted it for an adult audience through plays and film. The most notable example of that is the Hansel and Gretel film that was released in 2013 starring Jeremy Renner and Gemma Arterton.
Other Well Known Female and Male Duos Worth Recognizing
History is filled with plenty of remarkable female and male duos who despite their gender differences, complement each other. Other notable mentions include Superman and Lois Lane, the biblical Joseph and Mary, Brad and Angelina, although they eventually got separated after a long time, they were the iconic couple other modern duos looked up to. Also, aside from Jay Z and Beyoncé, we have Barack Obama and Michelle Obama, the couple's time in the White House and beyond, reinforced the beauty of marrying your best friend. If there is a modern tale of iconic duos, the former president of the United States and his first lady belong at the top of the list. One supposes an honorary mention goes to Adam and Eve, who started the train of iconic female and male duos.
These are just a few examples of some iconic female and male duos in history. If you think we've missed an important duo, let us know.